UNAM's flag hovers at half-mast during July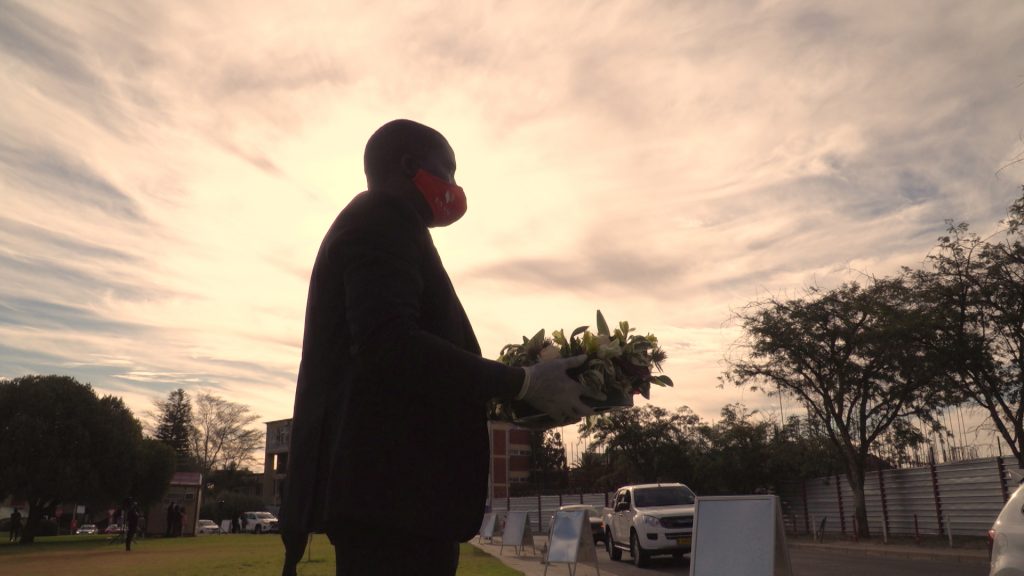 July marks a gloomy period for the University of Namibia, as the institution mourns the loss of stellar professors and dedicated staff members who succumbed to the novel coronavirus.
Since the beginning of the year, UNAM has lost a total of 3 professors and 7 staff members to the severity of Covid-19. Among those are the former Assistant Pro-Vice-Chancellor for the Jose Eduardo Dos Santos Campus, Professor Frank Kavishe and the Associate Dean of the School of Dentistry, Professor Dr. Norbert Gutknecht.
Professor Kavishe was the Founding Dean of the Faculty of Engineering, Information and Technology. He led the Jose Eduardo Dos Santos Campus to boundless heights during his 13-year of service to the Department of Mechanical and Metallurgical Engineering and the University at large.
The Associate Dean of the School of Dentistry, Prof. Dr Gutknecht joined the youngest school of the department of medicine in 2018 and has since vastly contributed to the field of dentistry in Namibia.
Prof. Gutknecht's blueprint will remain renowned among the first cohort of home ground dentists that are set to graduate soon.
UNAM's Vigil Ceremony
On 30 June, the University organised a vigil in tribute to all the colleagues who passed away since the beginning of the year.
At the vigil, members of the institution drew together to pay their last respect through a drive-by memorial at the University of Namibia, Main Campus in Windhoek.
This last touch of love was branded with grief-stricken tears as members of the UNAM community placed flowers in front of each portrait positioned meters away from the Administration building.
"Our staff and students are our most valued resource – without our staff, the University will not be able to move forward and without the students, we won't exist.
"That is why we decided to have this event, to honour the memory of the colleagues and students we lost to this horrific pandemic" disclosed the Director of human resources, Mr Reginald Izaks, sorrowfully.
Vice-Chancellor, Prof Kenneth Matengu mentioned that the work of the departed staff will always be cherished.
"I would want all of us to remember Act: 14, during this sorrowful period. Our prayer is that their souls may rest in eternal peace. What they have done will always be cherished" emphasised Prof Matengu.
Departed staff members include Chibola Chikwiliwa, Ronald Gariseb, Werner Jeffery, Andrew Mowes, Mirjam Kaluvi, Godfrey Dombo, Jefta Ngavetene, Emma Scheepers, Gerhardus Mouers, Nelson Kajau, Frank Kavishe and Norbert Gutknecht.
Watch the candlelight Vigil here: https://www.youtube.com/watch?v=wHeNKfMq124