UNAM to vaccinate public for 10 days running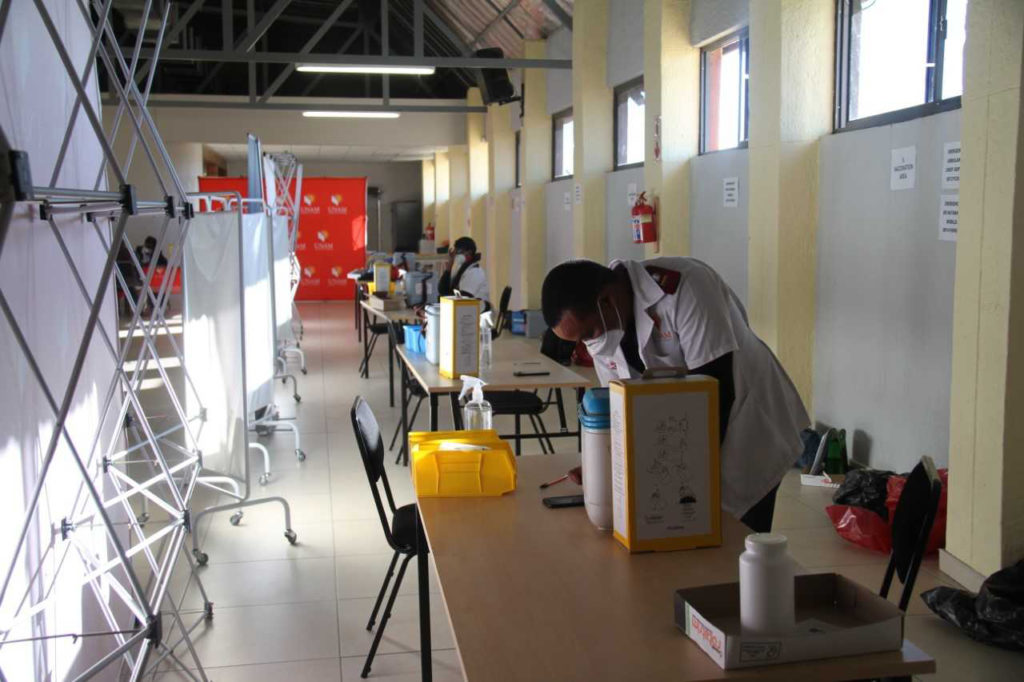 "The UNAM Cares sporadic one-day vaccination clinic will now operate daily to support the Ministry of Health & Social Services' (MoHSS) counter the rising cases in Namibia".
This announcement was made in a notice to the public by UNAM Cares, a Community Engagement Initiative under the Office of the Vice Chancellor, on 23 July 2021.
The vaccination clinic will run for 10 days, starting on Monday, 26th July until Friday, 06 August from 09h00 until 16h00 at the University's Leisure Center on the Main Campus in Windhoek.
This initiative forms part of a project to complement the MoHSS' effort to vaccinate the population of Namibia at a faster pace and to assess the need for a fixed clinic on the Main Campus.
Dr Rachel Freeman, UNAM Cares' Lead disclosed that the clinic will run under the support of the health ministry and as such, a medical doctor will be on call and an emergency ambulance will be on stand-by.
She further pointed that, the vaccination will be administered by registered health professionals, and only the Sinopharm vaccine will be available for now.  Other vaccines will be administered as soon as the MoHSS receives the next consignment.
The UNAM Cares team has held three successful vaccination sessions. Thus far, the Project has competently vaccinated 687 people since the inception of its clinic in May.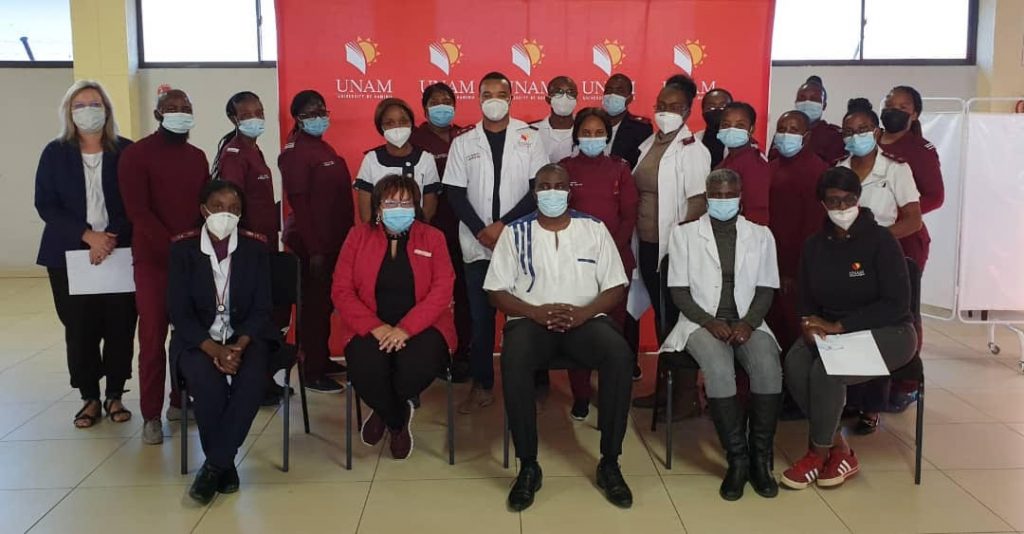 Vice Chancellor, Professor Kenneth Matengu encouraged "all Namibians, including vulnerable members of society to make the right choice and get vaccinated".
Interested members are encouraged to register before coming to the clinic for easy administration purposes. Registration link is:  https://forms.office.com/r/ksP0juU5Lt
Companies and individuals who wish to support or partner with UNAM Cares, are welcome to contact the UNAM Cares Lead: Dr Rachel Freeman, at email: rfreeman@unam.na or by mobile on +264 88 127 22 66.