UNAM donates food and clothing to migrants in Etunda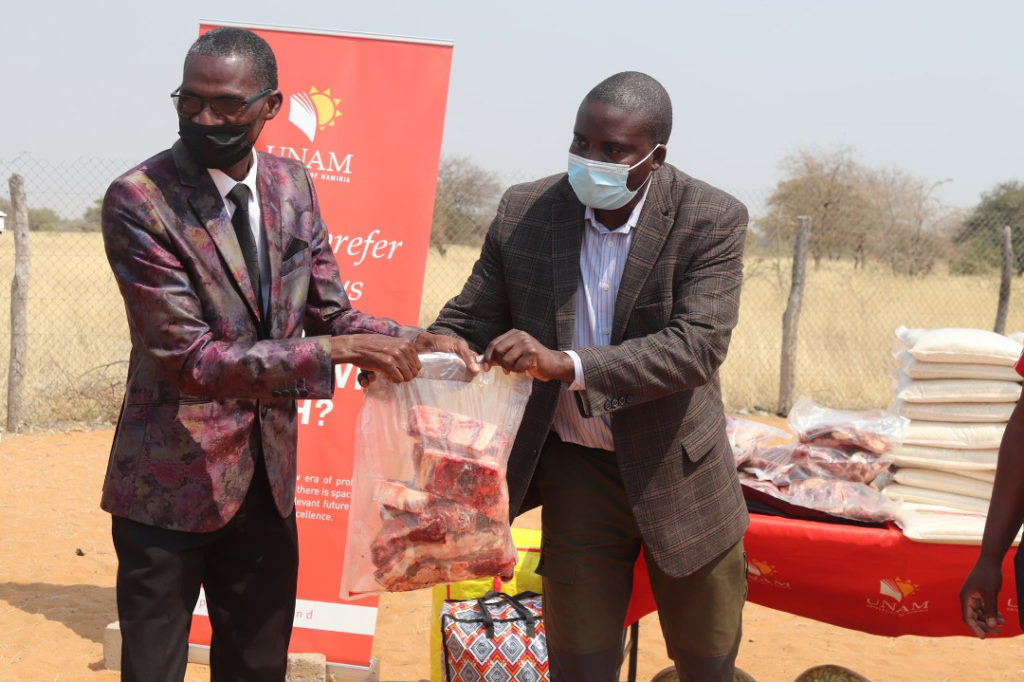 The University of Namibia recently donated food and clothing items to Angolan migrants who are currently living at Etunda, Omusati region.
The donation consisted of rice and meat that were farmed at the university's agriculture campus in Ogongo – Ogongo Campus. Other items included clothing sourced by campus staff and students.
Handing over the donation was Prof. Kenneth Matengu, UNAM Vice-Chancellor who devastatingly remarked that: "What I have observed today is very disheartening".
The Vice-Chancellor further highlighted a grave concern confronting this camp, mentioning that a generation is at risk, because a majority of the inhabitants living in this dire situation are under the age of 10.
Receiving the handover was, Governor of Omusati Region Hon. Erginus Endjala, who thanked UNAM for heeding his call for assistance and explained that the group of migrants has been moving to Etunda because of the draught situation in Angola.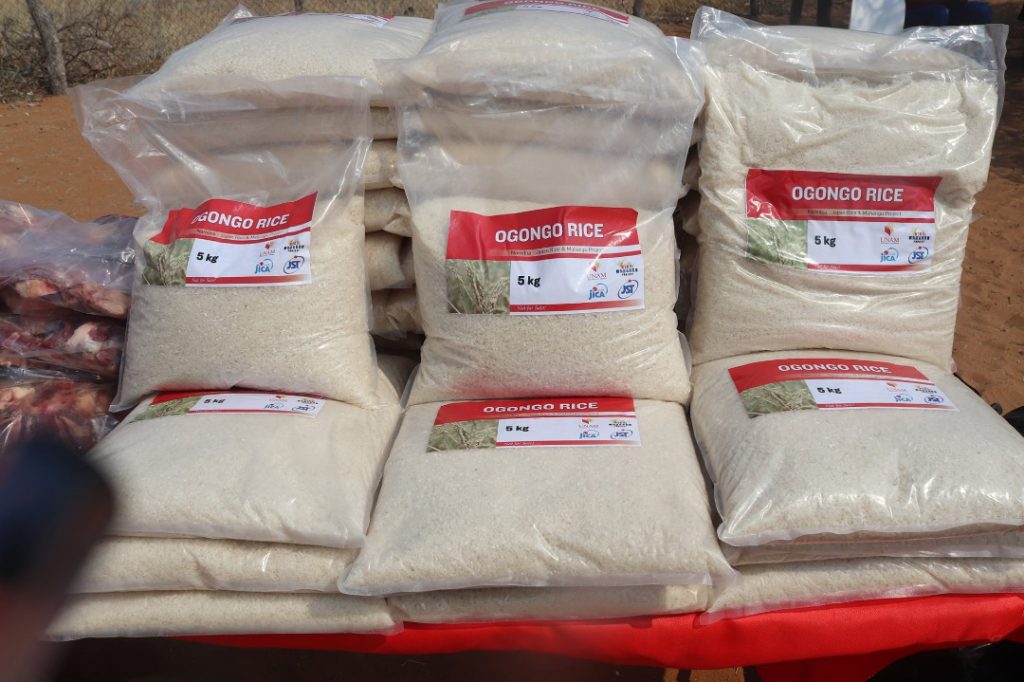 The university's contribution stems from its commitment to address the plight of stranded and vulnerable migrants in Namibia in collaboration with the International Organisation of Migrants (IOM).