The School of Allied Health Sciences recently opened a sports clinic, known as the physiotherapy and rehabilitation clinic, to augment and support students' clinical practice while rehabilitating injured athletes at the University of Namibia (UNAM).
The clinic is managed by registered physiotherapists, who are also lecturers in the Department of Occupational Therapy and Physiotherapy and the Department of Physical and Sports Science, responsible for supervising final-year students who are the main clinicians at the clinic.
Physiotherapy lecturer, Coordinator, and Chief Supervisor of the Clinic, Dr Matthew Chiwaridzo relayed that the principal objective of the Clinic is "to support students with clinical practice". He added that the Clinic has been operating for numerous weeks now, treating patients at no cost – of which one of them was an FNB UNAM Rugby player.
Rachel Munanye, a fourth-year Physiotherapy student, has been one of the students assisting at the clinic since it opened. She remarked that this initiative is a thoughtful opportunity for students to gain experience.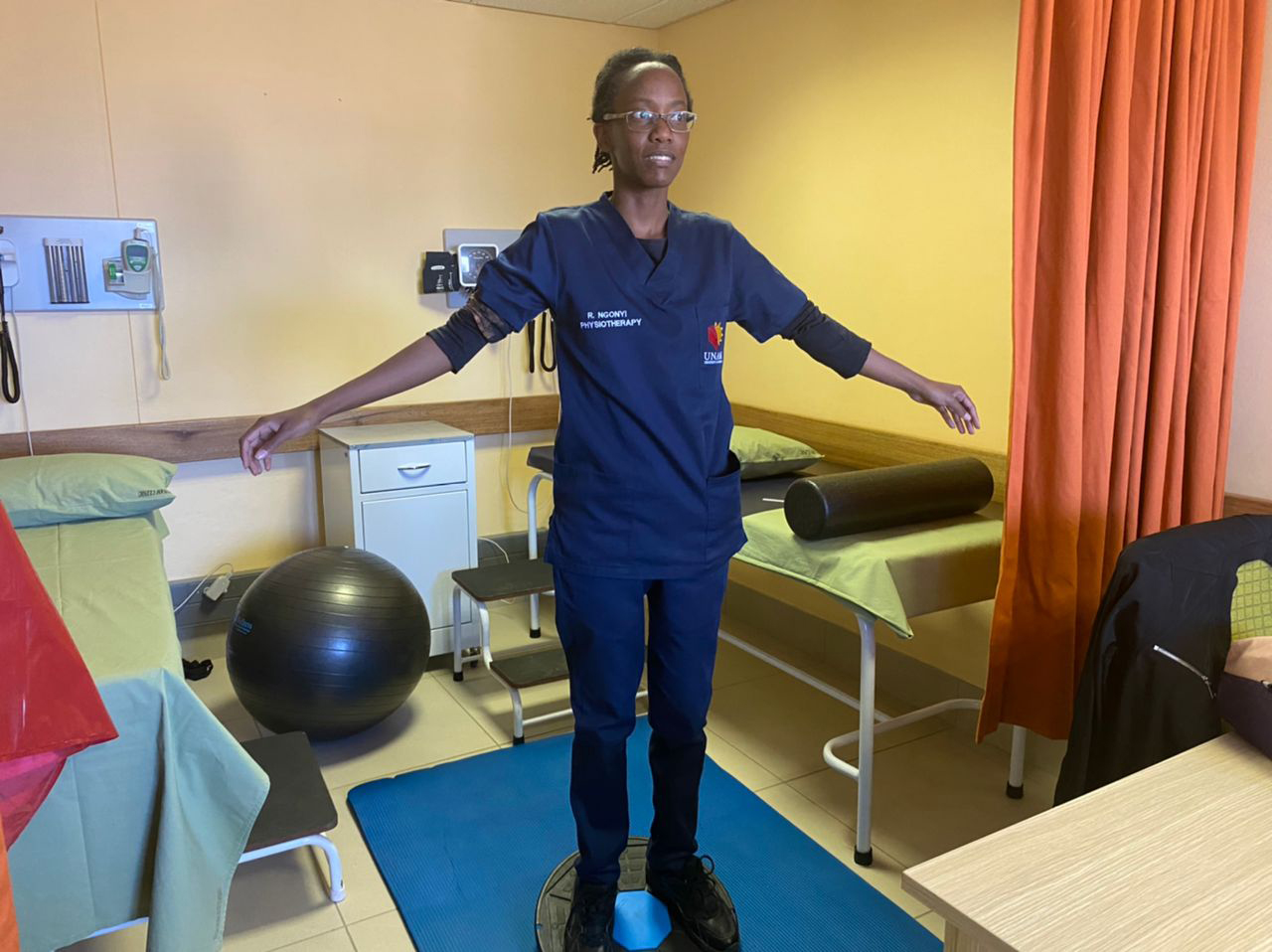 Before joining the university's sports physiotherapy and rehabilitation clinic, Munanye volunteered at the Katutura Intermediate Hospital and Windhoek Central Hospital, assisting patients to restore, maintain and maximize their strength, function, movement, and overall well-being. She shared that even though the sports clinic has less equipment than the hospitals, it is, nevertheless, sufficient to give patients standard care.
According to Munanye, working at the clinic has been less arduous because they hardly ever encounter patients in critical condition. As such, Munanye appeals to the UNAM student sports Community to visit the clinic. "We'd like to see more patients", she said with a smile on her face.
Original article submitted by: Mbitukorua Murumbua