On the 24th and 25th of November 2022, the Sam Nujoma Campus hosted its 7th Annual Research Conference of the Sam Nujoma Marine and Coastal Resources Research Centre (SANUMARC). The conference was held under the theme "Enabling sustainable, resilient, and inclusive blue and green economies". The opening remarks for the conference were given by Prof Anicia Peters, the University of Namibia's Pro-Vice Chancellor for Research, Innovation, and Development (RID). During her remarks, she highlighted that conferences of this nature are very important for the university as it helps scientists to come together with industry to share the latest research information on different subjects. Prof Peters highlighted how the theme of the conference augers well with the deliberations of the recently ended COP 27 that took place in Egypt, which focused on climate change. Prof Peters further indicated that some of the high-level agreements signed during the COP 27 would be critical in providing research funding for researchers.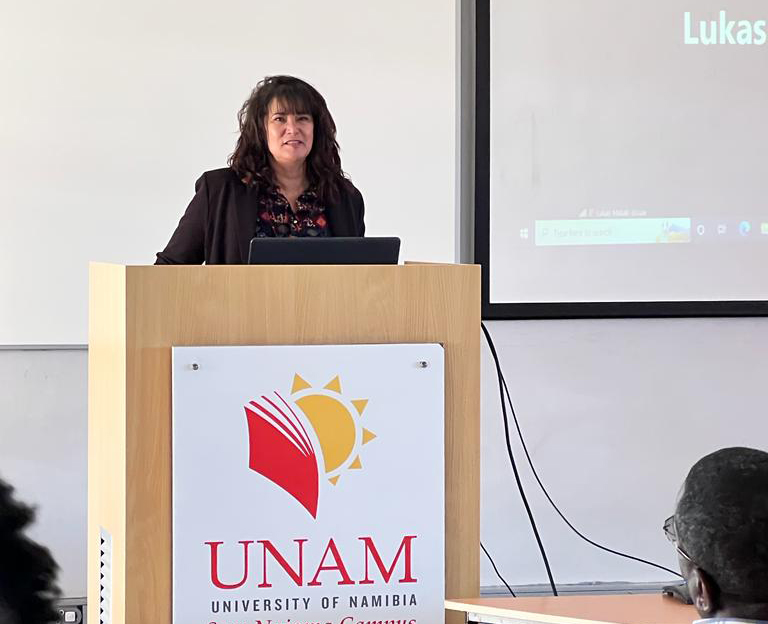 The keynote address was then delivered by Mr Nico Willemse entitled: "Science-Policy-Society for Climate-resilient and Sustainable Blue Economy". The keynote address laid the foundation for the 2-day conference as it presented aspects of science, policy, and society as well as climate change.
The conference saw 29 papers being presented over 2 days, under the following themes:
Fisheries and marine resources, biodiversity and blue economy
Climate-smart agriculture and aquaculture for food security
Fisheries and marine resources and climate change
Effective teaching and learning for transformation
Blue growth, sustainable environment, sustainable energy
Presentations came from researchers and postgraduate students from the Sam Nujoma Campus; researchers from other UNAM campuses; researchers from the Ministry of Fisheries and Marine Resources; industry partners as well as from the Agricultural Research Council of South Africa.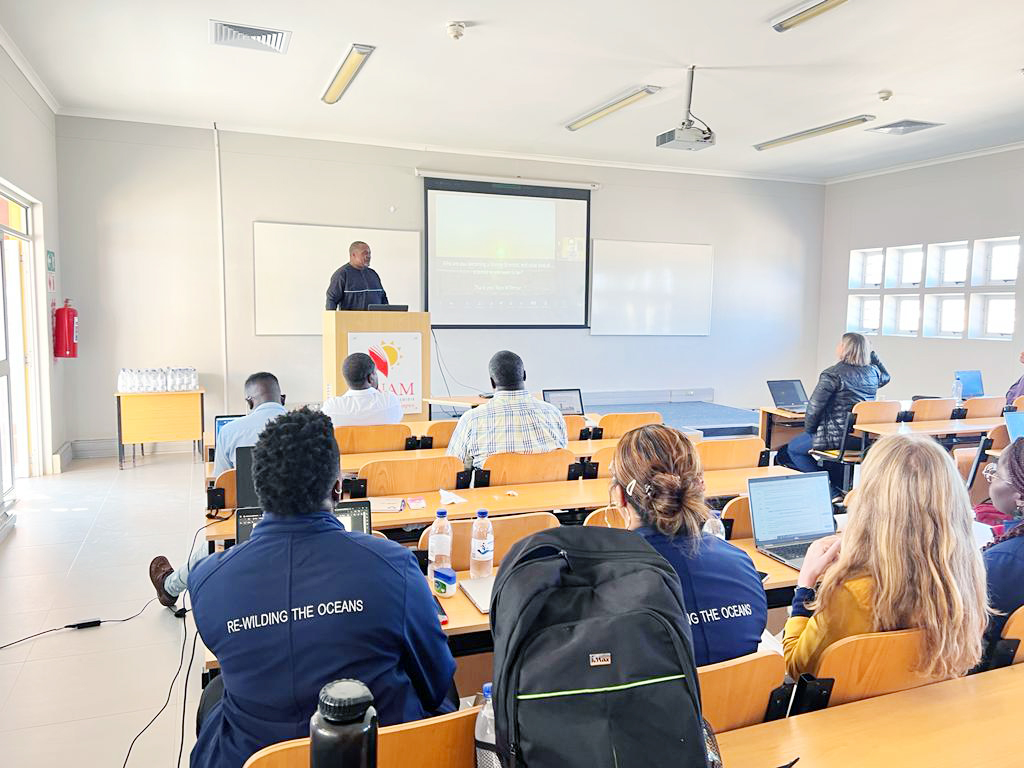 The conference ended on a high note, with Sam Nujoma Campus Director, Dr Sam Mafwila, pledging to continue supporting the growth of this annual conference event to enhance the participation of more industry partners. As a commitment to this, the director pronounced that the 8th annual conference of 2023 will be held off-campus in Walvis Bay to encourage more discussions with industry and other stakeholders.