Kavango-East Region appreciates 2 days' Oxygen Case Management Training for Nurses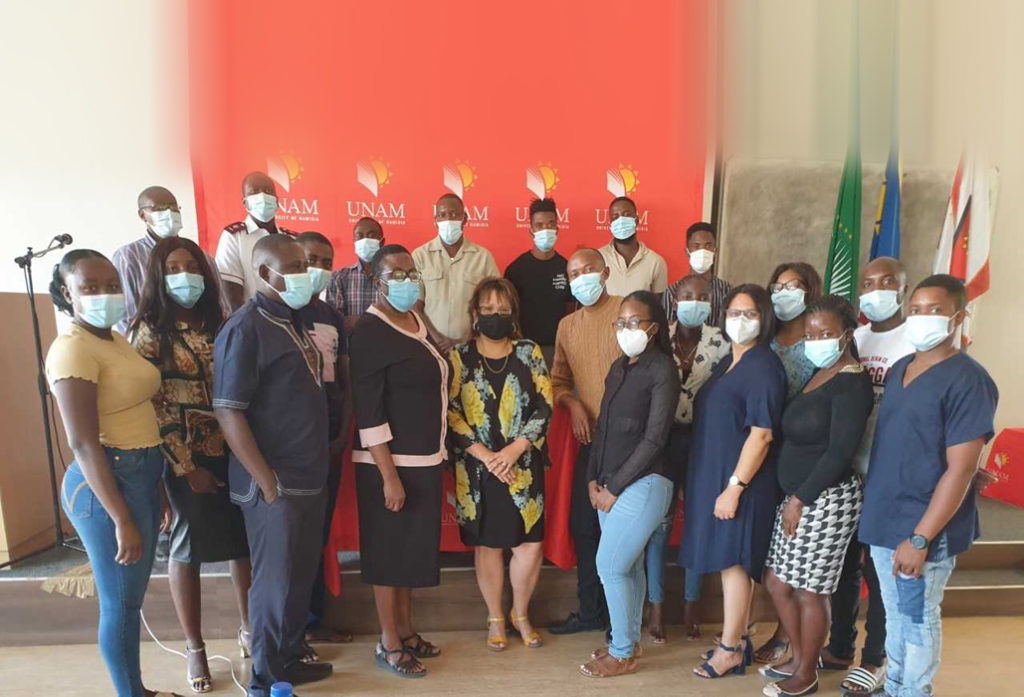 UNAM Cares recently facilitated a 2-day Oxygen Case Management Training for nurses dealing with COVID-19 patients in High Care Units.
The 2-day training took place in the Kavango-East region at the university's Rundu Campus on 16 and 17 September 2021. The training is one of the end-results of UNAM Cares' Health Promotions Roadshows, conducted in the Erongo, //Karas, and Hardap regions with the aim to kick COVID-19 out of Namibia.
These health promotion roadshows under the leadership of Dr Rachel Freeman (Lead of UNAM Cares and Senior Lecturer in Social Work) identified the need for nurses to be equipped with knowledge and skills to respond competently to the needs of patients in need of oxygen. The roadshows also identified the need for oxygen plants in healthcare facilities across the country to assist patients in dire need of oxygen. The outcome of this needs assessment gave birth to the recent Oxygen Namibia Grant Agreement between the University of Namibia (UNAM Cares) and the Cardiff University (Phoenix Project), financially supported by the Wales and Africa Grant.
The Grant aims to train 180 nurses of the Ministry of Health and Social Services working in High Care Units in 6 regions. The Oxygen Namibia Grant was solicited by Professor Judith Hall, Lead of the Phoenix Project of Cardiff University. The Project Team comprises of two lead trainers from the UNAM School of Nursing and the leadership of UNAM Cares.