India enriches UNAM Library with unique reading material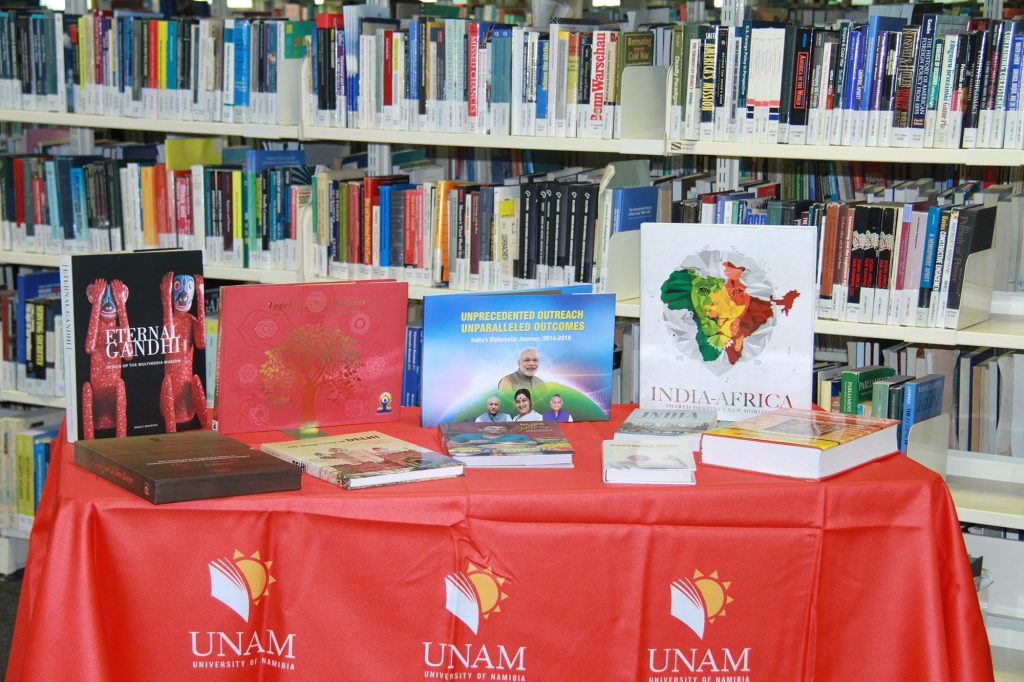 The High Commission of India to Namibia (HCI) made a donation of over 100 copies of Indian literature through the Office of the Vice Chancellor to the University Library.
The donation forms part of India's independence celebration, which is annually commemorated on 15 August.
Handing-over the donation was the Head of Chancery under the High Commission of India, Mr Vipul Bawa, who remarked that this donation is an opportunity for students to learn about the 'land of diversity and mystery'.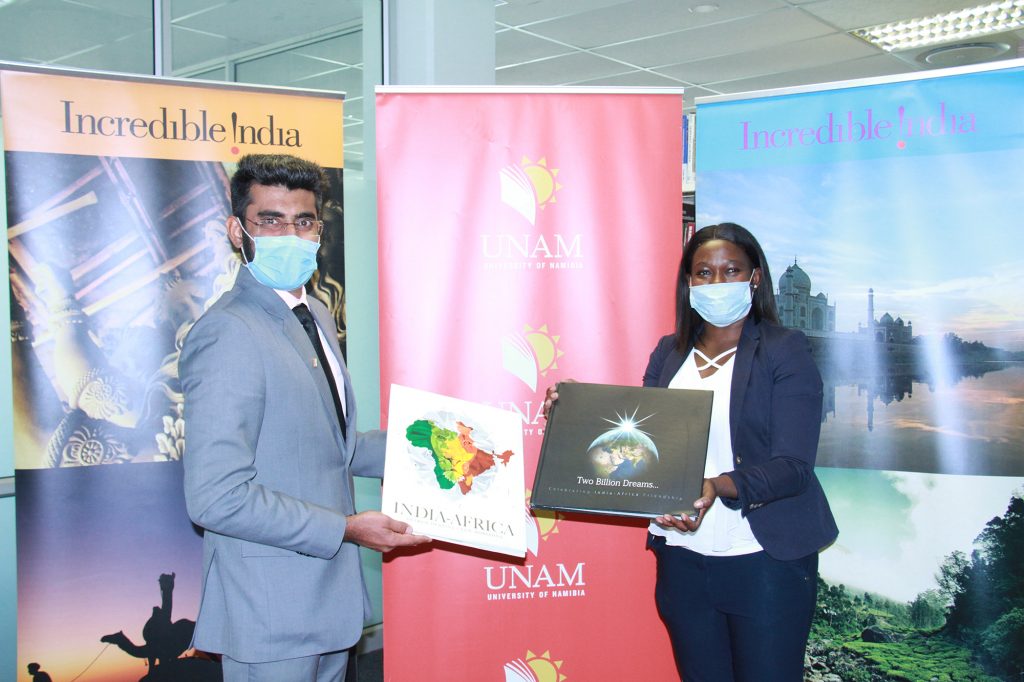 "We are here today to gift books to further enrich UNAM's grand library with books about India and to give students and staff more opportunities to know and learn about India," stated Bawa.
He further added that the HCI would be happy to provide more Indian reading material that could support the set-up of an Indian corner within the library in the future.
The donation consists of 45 different books, with over 100 copies covering India's history, culture and relationship with Africa, among others.
Receiving the donation on behalf of the University Librarian, was the Head of User Services, Ms Jacobina Mwiiyale, who voiced her gratitude to HCI for adding value to the Library.
"We are pleased to be recognised as a knowledge-building institution and it is a great honour for me to accept this donation on behalf of the Library Management and entire UNAM community," expressed Mwiiyale gratefully.
The Library management will ensure that the material is distributed equally to all 12 campuses through its central distribution system.