Graduation is a memorable occasion that commemorates students' hard work and perseverance – and this year's Spring Graduation was no exception!
With two functions at the University of Namibia (UNAM) Main Campus, ceremonies featured grandaunts from all 12 campuses, to recognize this very special moment in their lives.
The two ceremonies catered for an unprecedented 1 054 grandaunts who each enjoyed their walk across the stage to get their qualifications conferred by UNAM Chancellor, His Excellency, Vice President Nangolo Mbumba. The Chancellor also commemorated this remarkable achievement, which was accomplished under very strenuous conditions the past couple of years, during his keynote address.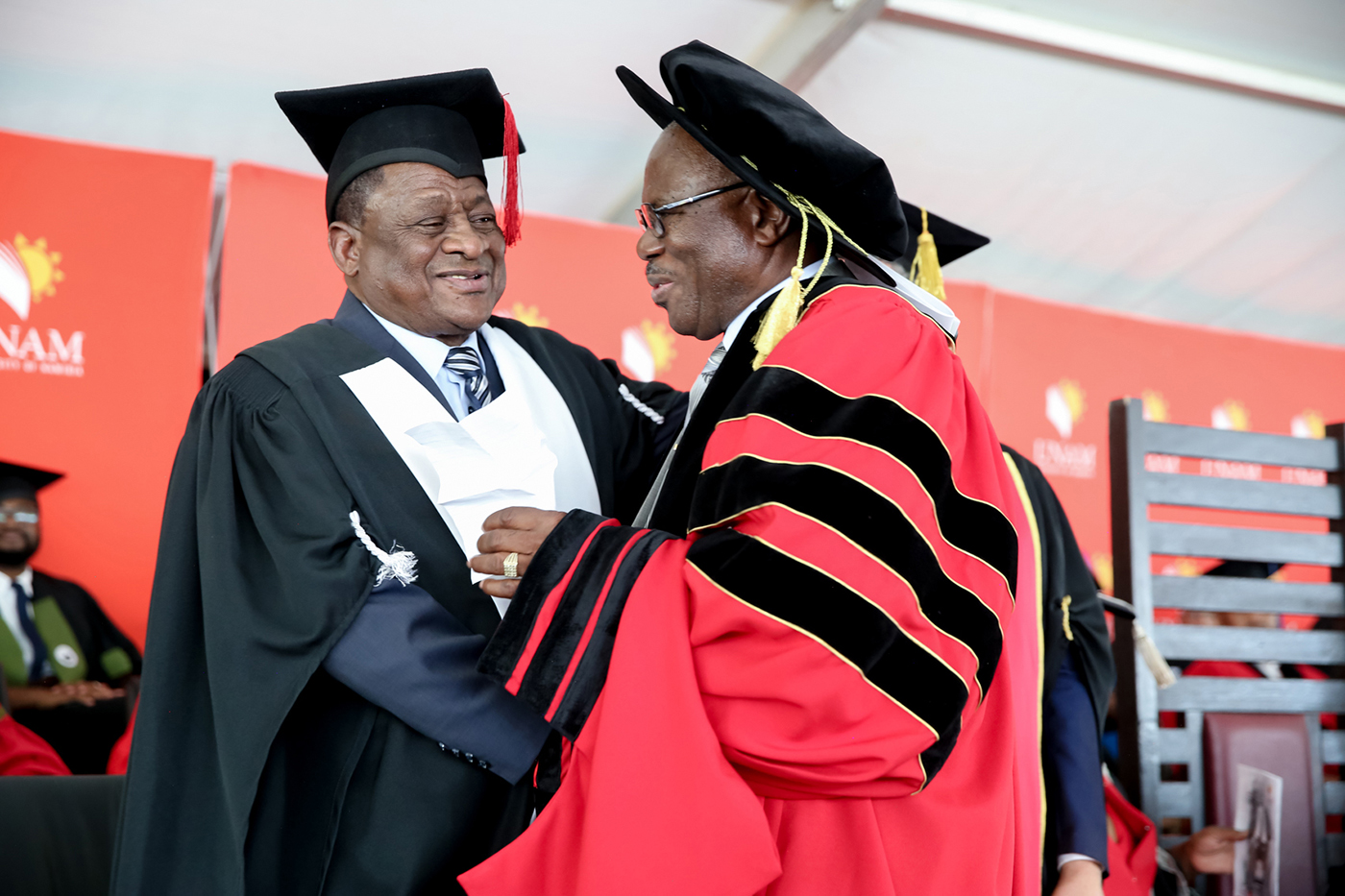 "These campuses are not only expanding our citizens' access to higher education, but they greatly benefit our communities when it comes to the cultivation of knowledge, technology, and innovation", His Excellency further remarked. The Chancellor also pointed out, that, of the total number of graduates, 60 percent are women whereas men constitute only 40 percent. Here the Chancellor gave reference to the concerted efforts to empower the girl child, which clearly paid off.
During the first ceremony, the University graduated its first cohort of home-trained anesthesiologists, emphasizing the critical role the university plays in national development. As one of four specialist areas, it is building on some of the key achievements at UNAM, including the establishment of the first Veterinary Academic Hospital, and the first cohort of Physiotherapists and Occupational Therapists, who graduated in April this year.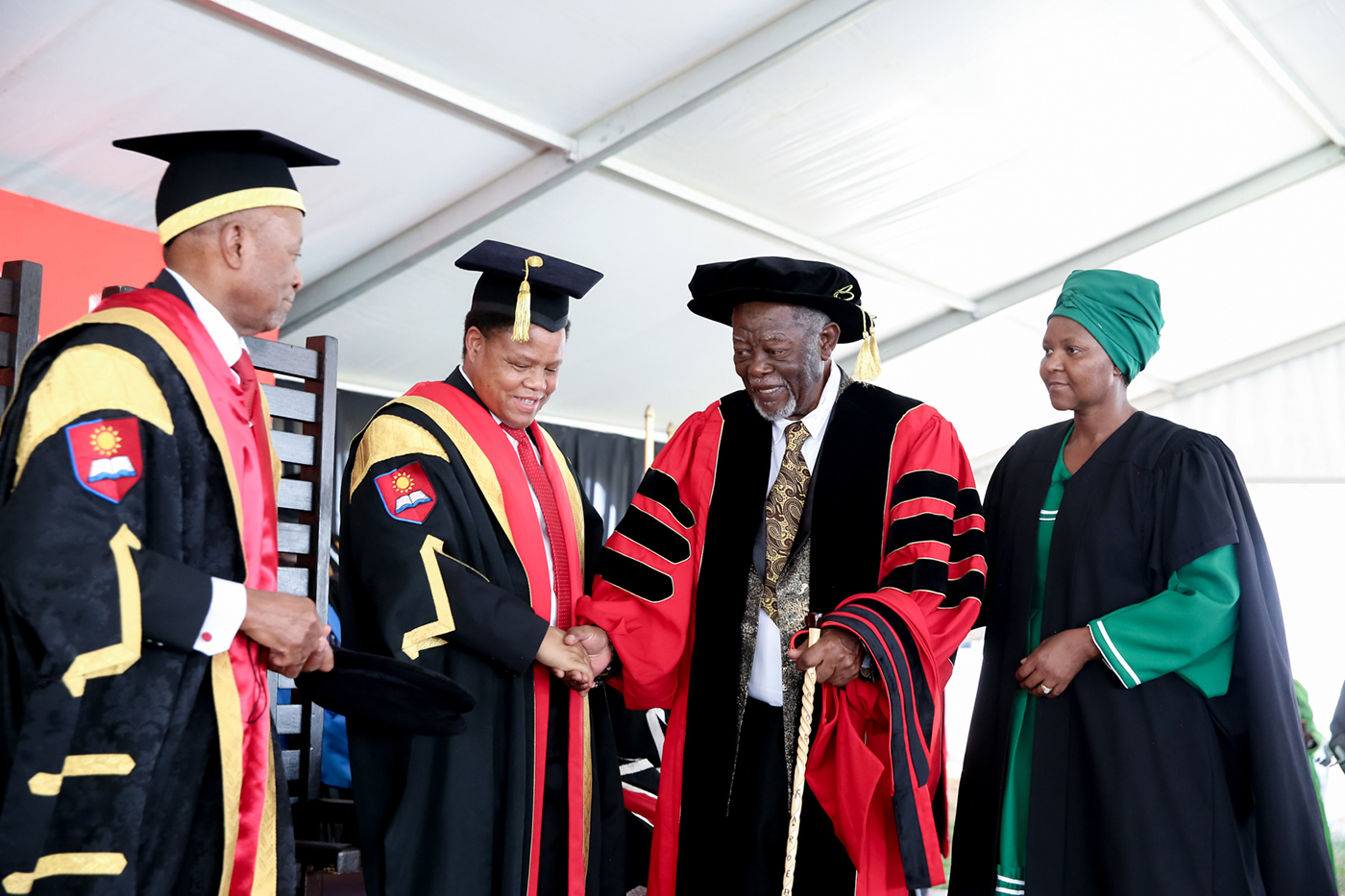 In addition to this milestone, two honorary doctorates were bestowed upon members of society who have significantly contributed to the liberation struggle of Namibia and the preservation of indigenous knowledge and culture.  An Honorary Doctorate of Philosophy in Political Science was bestowed upon Damara Head of Chiefs, Mr Gaob Justus |Uruhe //Gaoraeb, for his immense contribution to politics, education, and economic empowerment of the Namibian people.
An Honorary Doctorate in Language Studies was bestowed upon Mr Angula Thomas Ndjembo for his concerted efforts toward written literature, oral history, and community service through the translation of health and education material into Oshidonga.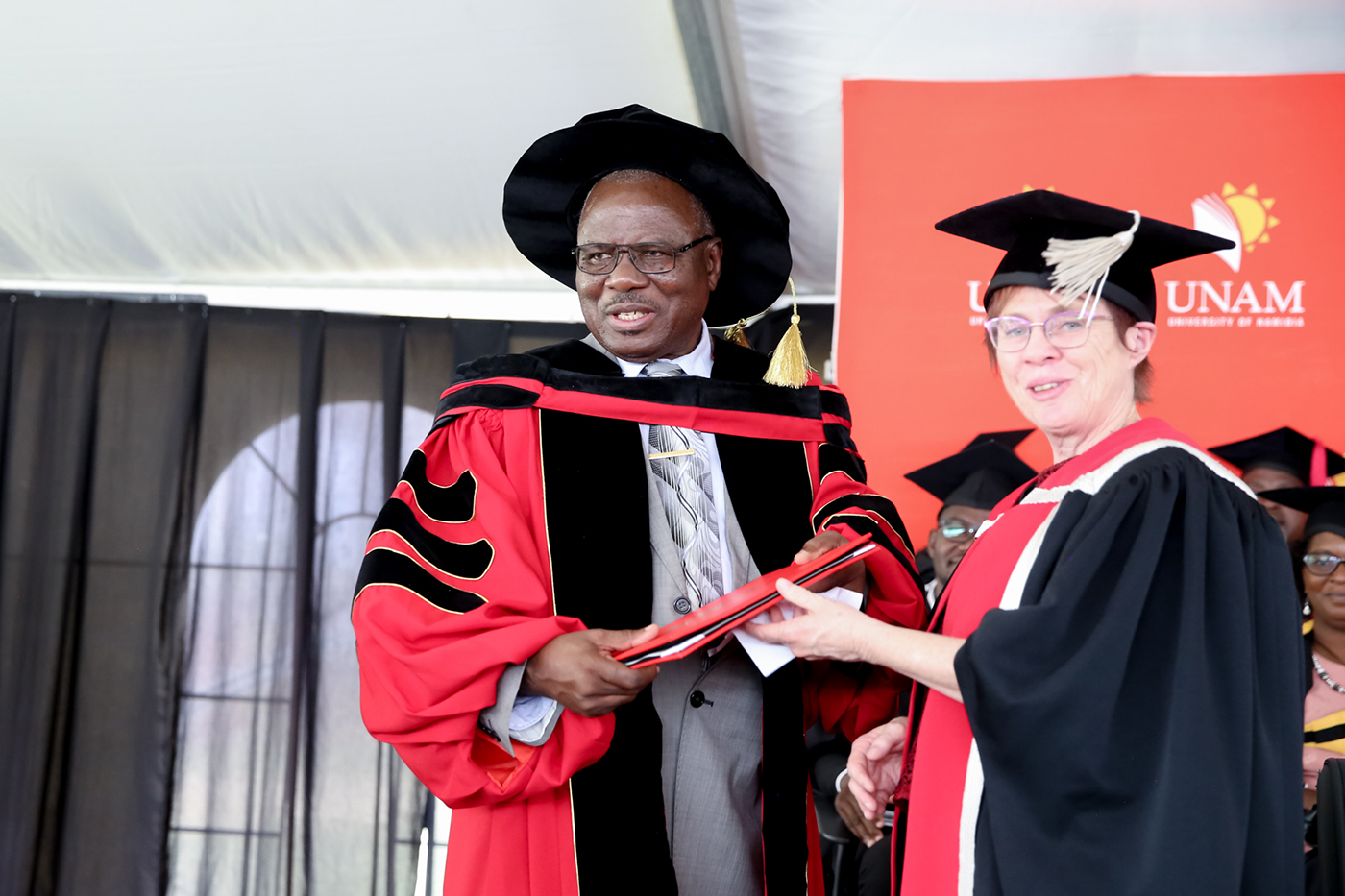 This year's graduation ceremonies – Spring and April ceremonies – have recorded the highest number of graduates in the history of the University of Namibia, with a total of 5 833 graduates. Prof. Kenneth Matengu, UNAM Vice-Chancellor elatedly stated that: "We are proud, as a university community that we have kept to our mandate of training students for the past 30 years".
Original article by: Laurentius Mahongo