Association of Namibian-German Alumni (ANGA) launched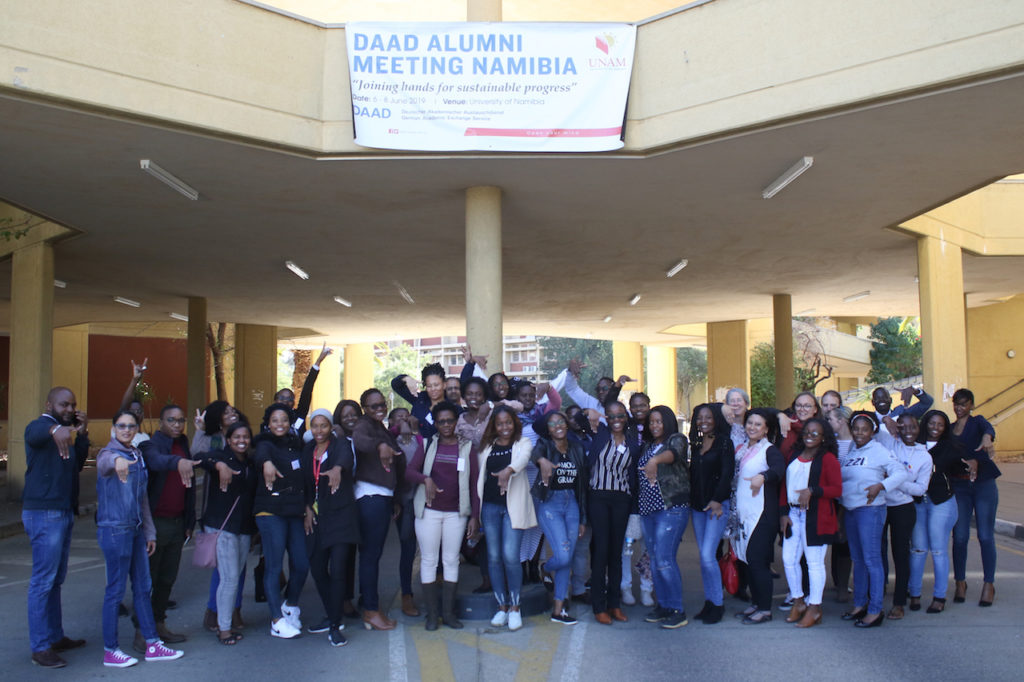 Alumni of German Universities met at UNAM recently under the theme "Joining Hands for Sustainable Progress". One of the key outcomes of the meeting was the establishment of a new alumni association, called the Association of Namibian-German Alumni (ANGA).
ANGA will serve as a platform to network, interact and engage with anyone in Namibia who received German funding for their education or research.
At the official opening, UNAM Vice Chancellor Prof Kenneth Matengu, delivered his welcoming remarks in which he narrated the parable of African children holding hands, while running in a competition all in the spirit of Ubuntu.
With this analogy, Prof Matengu conveyed the vision of the DAAD Alumni of joining hands for sustainable progress in Namibia and connecting with fellow Alumni worldwide.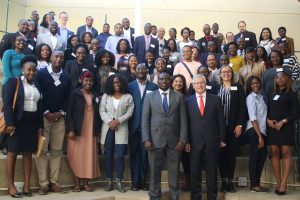 The outgoing German Ambassador, Christian Schlaga, in his remarks outlined that annually, 130 Namibians are funded by DAAD and urged the Namibian alumni to join the global alumni network, as there are countless benefits like co-operation with highly skilled experts in any part of the world.
Speaking at the same occasion, UNAM Pro-Vice Chancellor for Academic Affairs, Prof Frednard Gideon, himself a DAAD Alumnus, outlined his personal relationship with DAAD. Being a DAAD scholarship holder for his Honours, enabled him to pursue his academic career to Masters and PhD level and eventually afforded another opportunity for DAAD funding during his postdoctoral studies.
After these insightful and inspiring speeches, as well as personal stories related to DAAD, renowned economist, lecturer and consultant, Mr Mally Likukela, presented an academic talk on the country's economic wellbeing. In this very interesting and interactive presentation, Mr Likukela outlined economic principles explaining the current economic situation. His talk was followed by a presentation from Ms Jennilee Kohima (DAAD Alumna) and Ms Barbara Liebel (DAAD Representative), who gave an overview on the Status Quo of the activities of DAAD Alumni in Namibia and the expected outcome of the meeting. Thereafter, the group attended an evening reception with Mrs Ellen Gölz, the German Deputy Head of Mission.