The Wildlife and Tourism Club (WTC), which falls under the Department of Wildlife Management and Tourism Studies (DWMTS) at the Katima Mulilo Campus (KMC), has taken the initiative to save threatened snake species. This initiative is a crucial aspect of WTC's larger advocacy efforts. It aims to raise awareness and change the attitudes of the community, regarding misconceptions about animals and the benefits of increased animal diversity.
WTC was established as a fully-fledged advocacy movement, with the support of DWTS lecturers, by shifting its strategy to focus on educating the community, especially, the youth segment. This was recently accomplished through a snake awareness campaign, at the Katima Mulilo Campus. To ensure that the campaign was a fun learning experience for participants, quizzes were administered to ensure that they were engaged and going to retain the essential knowledge that was presented to them.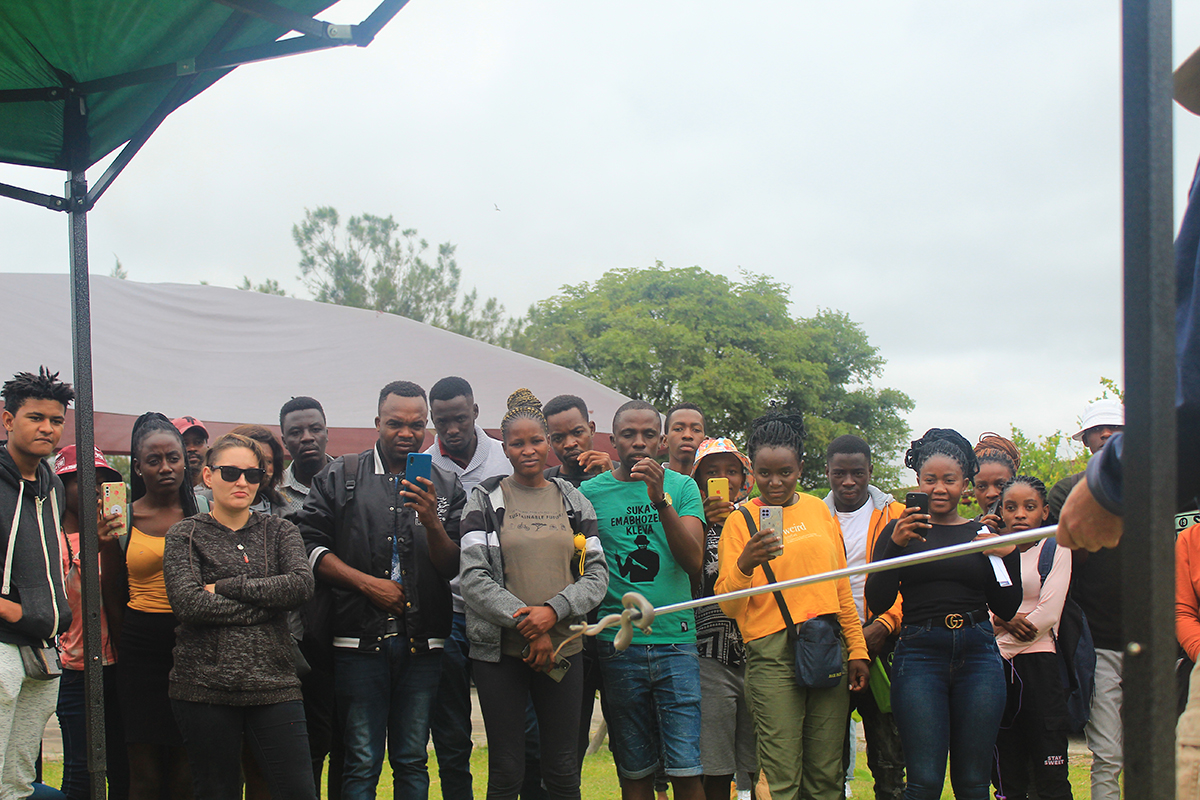 The campaign featured a well-experienced snake catcher, Mr Curt Sagell who portrayed exceptional snake-handling skills in front of a lively crowd of 43 people (comprising students, lecturers, security guards and the general public). Mr. Curt presented an informative talk, emphasising the ecological value of snakes as both predators, controlling rodent populations, and prey, providing food for larger organisms, like secretary birds and eagles.
In Namibia, there are 81 different snake species, with just 11 being regarded as potentially lethal. Nonetheless, cultural and traditional conventions have imprinted in people's minds that all snakes are lethal, which is just not true. This is primarily due to old myths, religious beliefs, and modern blockbusters, such as the Anaconda film sequels. To change people's attitudes and better protect Namibia's snakes, it is critical to raise community awareness and inform people which snakes are dangerous or and which are not.
Original Story by: Wildlife Tourism Club