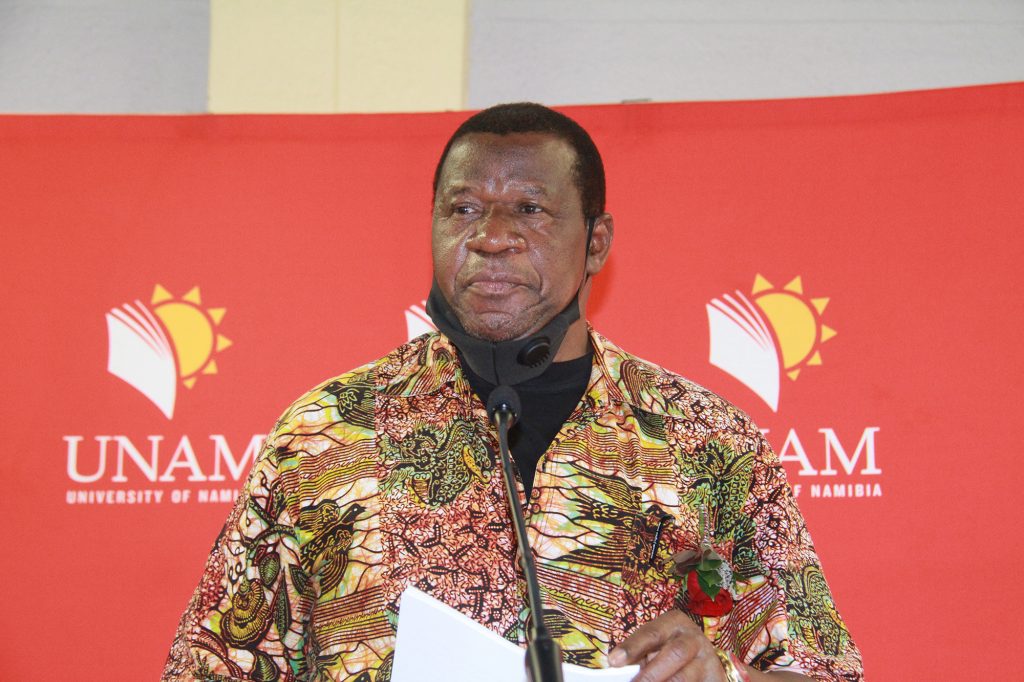 On 7 December 2020, contract labourers found a place in history at the launch of Dr Kletus Likuwa's book "Voices from the Kavango". A study of the contract labour system in Namibia, from 1925-1972.
The book derives from observation and understanding that there has been silence about the experiences of the Kavango contract labourers and seeks to ask what light these voices shed on migration and new living. It also looks into the effect that the contract labour system had on workers and their experience with local recruiting agencies.
Speaking at the launch in his personal capacity, as a historian and teacher of history, Minister of Works and Transport, John Mutorwa, thanked Dr Likuwa for adding a new piece to Namibia's history, before officially launching the book.
"I thank Dr Likuwa for having listened carefully and empathetically to those somehow forgotten voices of the past particularly from the Kavango region, and for investigating, recording, analysing, interpreting, restructuring and publishing the said voices, said Mutorwa.
"Dr Likuwa is a master story-teller; the voices of the interviewees can be heard as he traversed through the villages of the Kavango. Likuwa infuses the category of contract labourer with life in the narrative he constructs. The men have names, biographies and feelings. They express the hopes they had, their disappointments, coping strategies and journeys" said Uma Dhupelia-Mesthrie, Senior Professor in the History Department of the University of the Western Cape and Dr Likuwa's doctoral supervisor.
Author of the book, Dr Likuwa, Deputy Director of the Multidisciplinary Research Centre, thanked the audience for their support and shared a few anecdotes from the book. Dr Likuwa also shared advice with future researchers on possible research areas regarding the contract labour system.
Professor Kenneth Matengu, UNAM Vice-Chancellor, welcomed all in attendance and was pleased with the output of one of the university's research centres. Pro-Vice-Chancellor for Research Innovation and Development, Professor Anicia Peters, thanked all the partners for their assistance and support towards the fruition of this initiative.
In attendance was Dr Michael Akuupa, Director of the Labour Resource and Research Institute (LaRRI), who shared a brief statement, as well as staff, students and members of the public.