UNAM says NO to Gender Based Violence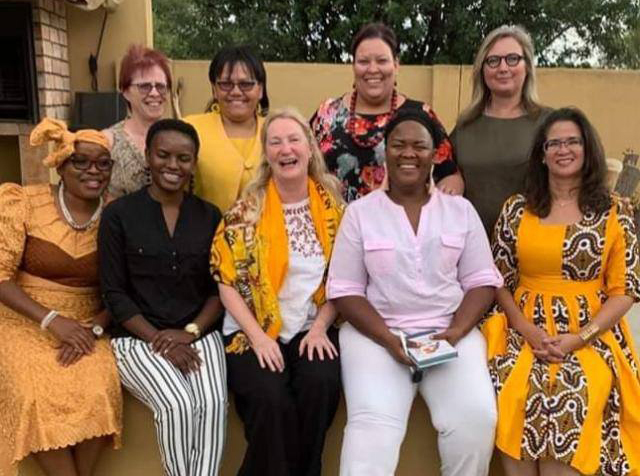 The University of Namibia recently rallied every corner of the higher learning institution to condemn the act of sexual and gender-based violence (SGBV) on campus and in the country at large.
The protest was a united assembly of lecturers, staff, students and student leaders, who collectively and vigorously chanted "An injury to one is an injury to all and UNAM says no to SGBV, UNAM for gender equality!"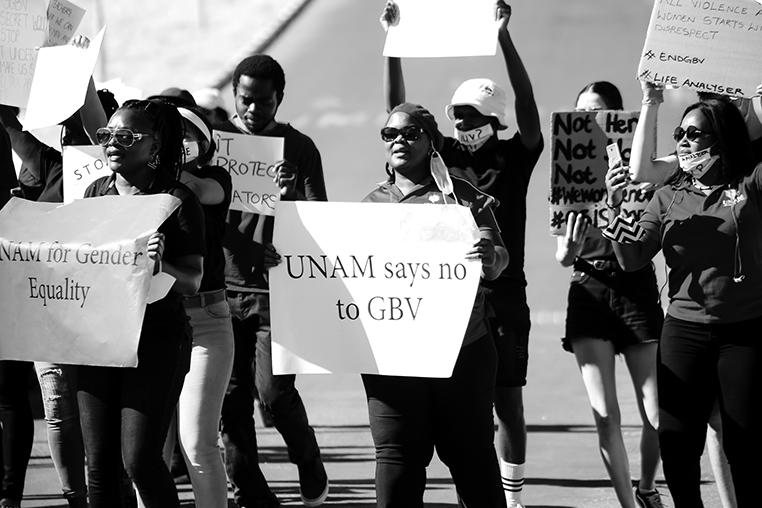 UNAM Dean of students, Magriet Mainga stated that "we cannot remain silent and we will not remain silent. Gender-based violence affects us all, and the pain cuts deeper in my chest when it happens to a UNAM student". She further stated that our next step is to ensure that we take greater measures to protect and defend the lives of our students and ensure their safety at all times.
Immaculate Mogotsi, a UNAM senior researcher at the Multidisciplinary Research Centre, remarked that "It is time we improve our measures to support victims of gender-based violence and pledge our support". She was speaking on behalf of Women in Academia, which is an initiative by female academics from UNAM and Cardiff University that started last year, to expedite support to victims of SGBV. Mogotsi mentioned that students are not courageous enough to go through the process of reporting rape or any violation alone, therefore, women in academia need to support and investigate all alleged rape comments, especially those made during classes – this information will provide the Office of the Dean of Students with the needed evidence to investigate such allegations.
Women in academia are committed to work alongside the University's leadership, management and students to improve existing structures that are meant to address SGBV. The initiative seeks to demand the adoption of a zero-tolerance approach to sexual gender-based violence on campus and in residences via stricter implementation of policies and sensitization programmes, creating safe listening forums for Youth Voices to be heard. It also moves for the establishment of a toll-free hotline on campuses where SGBV can be reported, irrespective of whether the SGBV incidence occurred on, or off-campus.  More so, to develop and strengthen active SGBV response and intervention teams.
The protest was filled with colours of red and black which symbolises bold unity of justice for those who have lost their lives to SGBV. Sombre hymns were sung in remembrance of victims of SGBV that lost their lives. Members of the audience were given the liberty to share sentiments and educate the audience. Student Representative Council member for Culture, Naledi Kunene took the opportunity to encouraged students to speak up about any SGBV that they might have experienced or witnessed. "We cannot sit and be silent about the atrocities that are happening against women, we need to speak up and more importantly, speak to the right authority such as the university – the institution is there to assist and we shouldn't be afraid to speak up when something happens", said Kunene.
Women in Academia's aim is to continue to improve their effort to interrogate and transform gender relations through gender sensitization and training, lobby for expanded psycho-social services for both students and staff, and ensure there is a gender budget that invests in violence prevention curricula in order to change attitudes associated with destructive masculinity.