UNAM Cares: N$11 424 from Namibian Scholars in the Diaspora for E-learning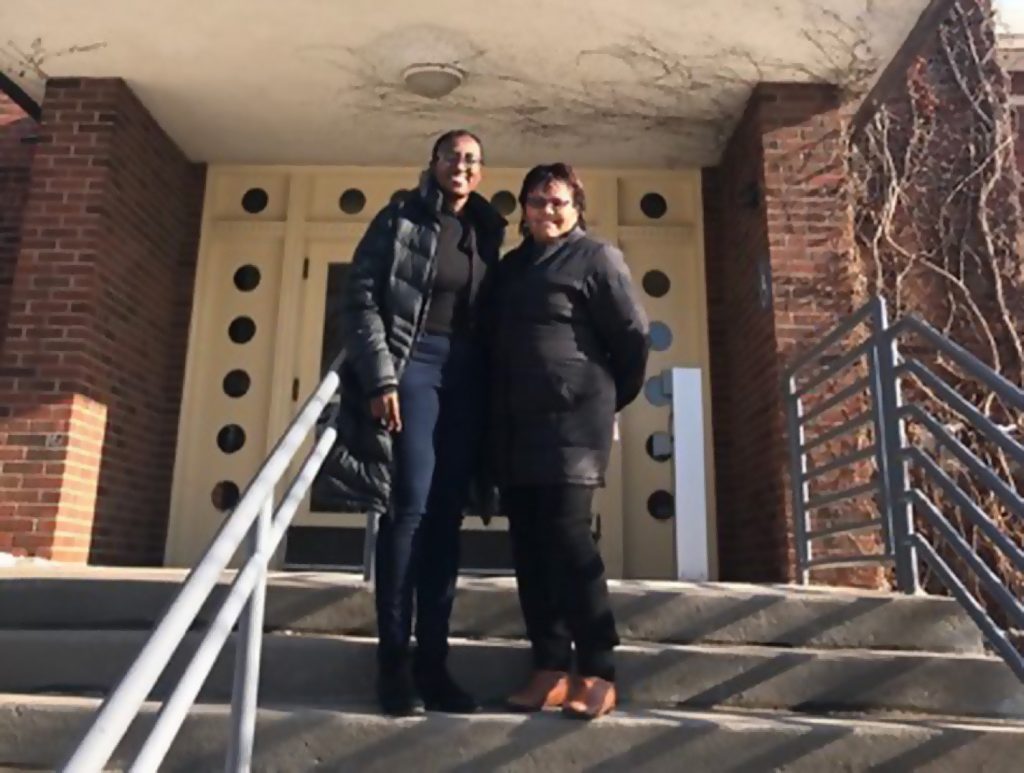 Two Namibian scholars in the United States of America have gone the extra mile to support [UNAM] students from low-income families with data bundles, to access online learning during the outbreak of the COVID-19 pandemic.
The donors, Ndilimeke Nashandi and Erin Hangero, fundraised the generous donation of N$11 424 (U$680) amongst their friends and fellow Namibians living across the Midwest in the USA.
Nashandi and Hangero expressed that, with this donation, they hope that UNAM students will know that there are fellow Namibians in the United States who care about their access to education and hope that the donation will increase equal education opportunities to all youth.
This donation was used to pay for the cost of data bundles for 40 UNAM students across various disciplines for the duration of six months.
The donation was received by Dr Rachel Freeman, UNAM Cares Lead and Senior Lecturer in the Social Work Department. Dr Freeman expressed her gratitude to UNAM's Circle of Friends in the United States and emphasised that this donation will go a long way in improving access to e-learning during the COVID-19 pandemic.