"Even the stones are turning green."
The University of Namibia's Corporate Social Responsibility arm, UNAM Cares, through Dr Rachel Freeman as Head of the Unit, in close collaboration with the Department of Humanities and Arts (DHA), through Dr Goodman Gwasira, recently embarked upon a community empowerment project with local artists from Uis in the Erongo region. This community empowerment project was made possible through funding from the Canadian Fund for Local Initiatives (CFLI). The project, which commenced in March 2022, aimed at empowering local community artists with knowledge and skills through repositioning traditional arts and crafts in contemporary contexts. The overall aim of the project was to boost sustainable economic activities among local community artists. It leveraged traction by focusing on local indigenous knowledge in the creative and visual arts for local economic development. The ultimate objective was to increase visibility of rural-based arts and crafts projects, value indigenous knowledge, and find potential ways to upscale and increase the economic gains of arts and crafts for rural communities.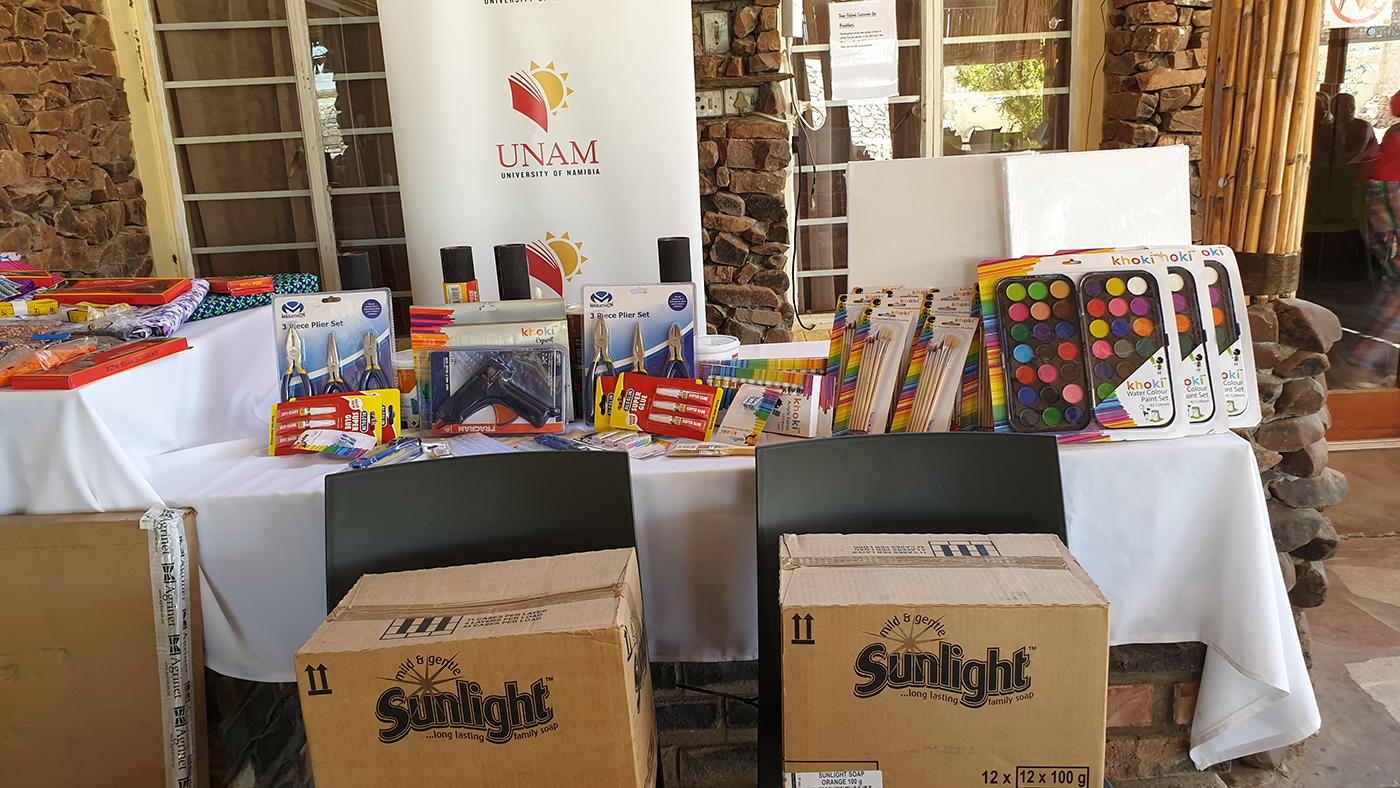 The community of Uis has a rich history of creative art in the areas of needlework, whereby they produce distinct and colorful 'Damara laslappie' products such as dresses, shirts, and handbags. Other forms of art that were identified during the two-phased workshops include prehistoric rock art-inspired fridge magnets, paintings on rice paper, traditional jewellery, etc. A more recent addition to the list was wire crafts that incorporate locally sourced semi-precious gems such as Tourmaline, Garnet, Amethyst to make rings, and necklaces. One of the major outcomes of the workshops was the spontaneous formation of an Uis Community Arts and Crafts Committee (UCACC) by the participants, which is chaired by a retired teacher, who is also an UNAM alumnus, Mr. Rian Boois. The committee will spearhead and facilitate the project at local level.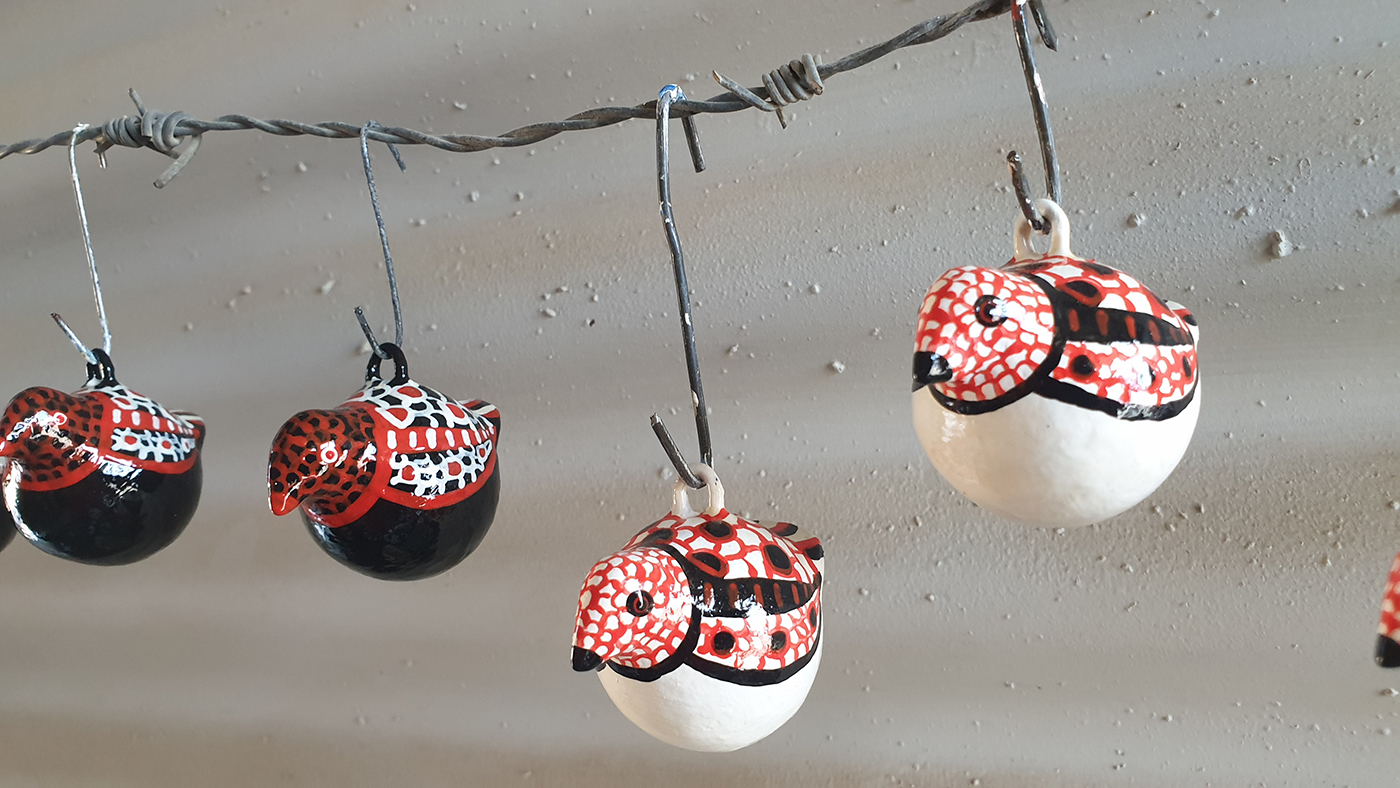 Chief Seibeb of the Dâure Daman remarked that "Even the stones are turning green" – meaning that the project inspires hope and optimism in the community of Uis.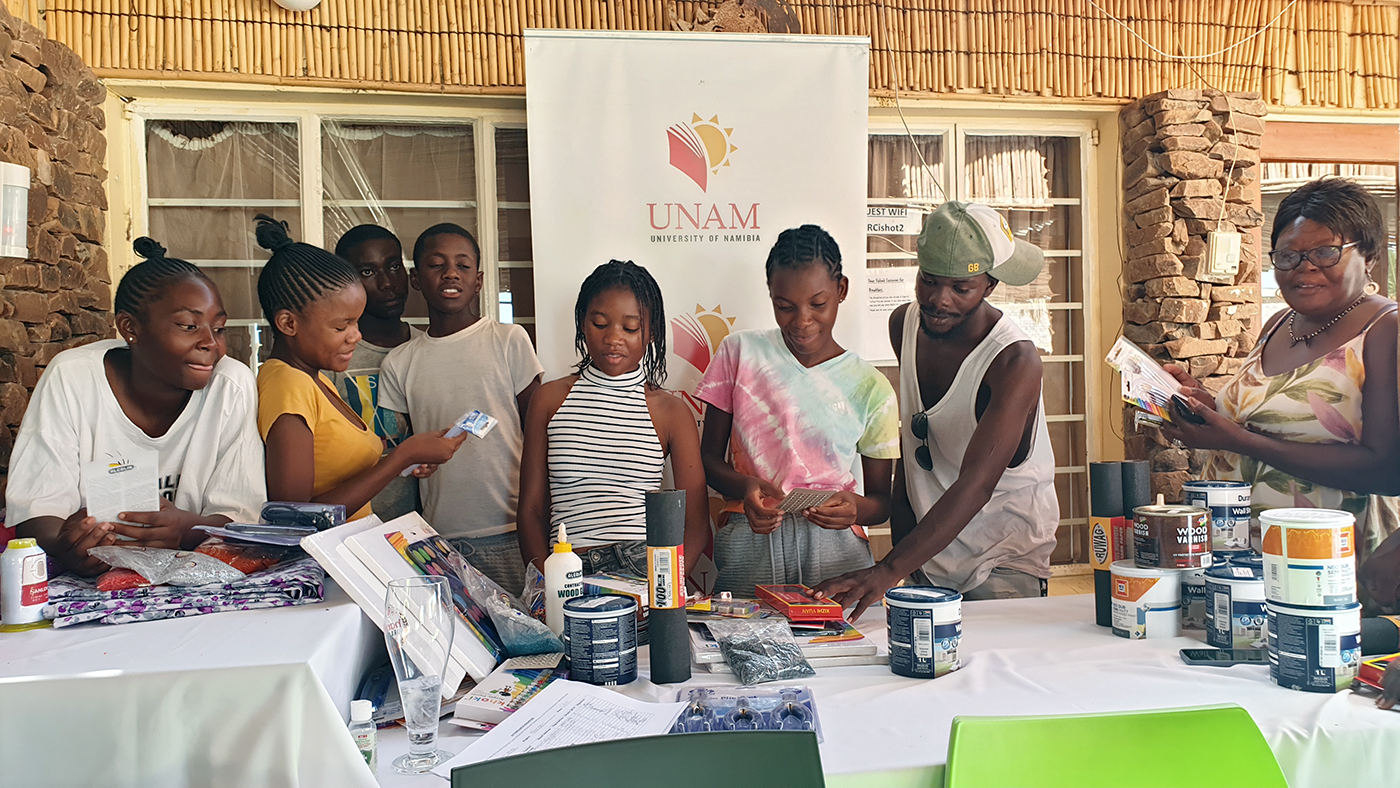 The concluding workshop, which took place on 16 November 2022, involved upscaling selected art and craft works and donating materials and equipment to the Uis local community artists. Senior Headman of the Dâure Daman, Mr. Ishmael Gaseb received the material, arts and craft aid and equipment on behalf of the Uis Community Arts and Craft Committee.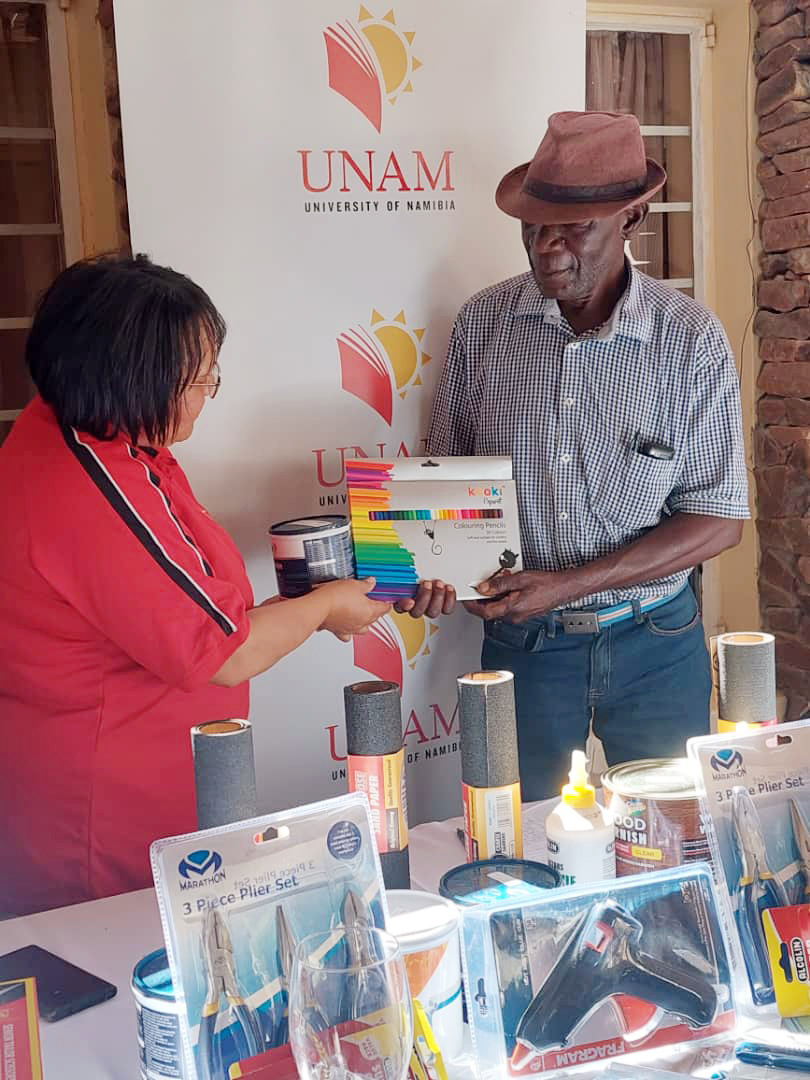 The success of the project is indebted to the generous funding of the Canadian Fund for Local Initiatives. In addition, we thank the Office of the Vice-Chancellor (UNAM) for their unwavering support, the Executive Dean of the Faculty of Health Sciences and Veterinary Medicine, Professor Judith Hall, the Executive Dean of the Faculty of Education, and Human Sciences. Furthermore, we gratefully acknowledge Professor Alfons Mosimane and team members, the Associate Dean (SHSD), Head of Department (DHA) and UNAM Cares for supporting the successful implementation of the community empowerment Arts and Craft project in Uis.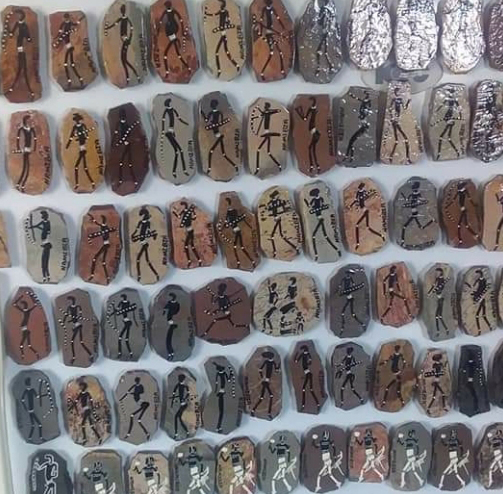 For more information, please contact Dr Rachel Freeman, Head: UNAM Cares at email: rfreeman@unam.na