The Sam Nujoma Campus hosted a practical training workshop on Integrated Aquaculture which was offered by local and international experts from Namibia, South Africa, and France. The team included Prof John J. Bolton, Emeritus Professor and Senior seaweed research biologist from the University of Cape Town, Dr Maria Darias a Research Scientist at the French National Research Institute for Sustainable Development, Dr Brett Marc Macey a Specialist Scientist at the University of Cape Town, Dr Marissa Brink-Hull a Postdoctoral Research Fellow at the University of Cape Town, and Mr Martin Tjipute an aquaculture specialist from the University of Namibia.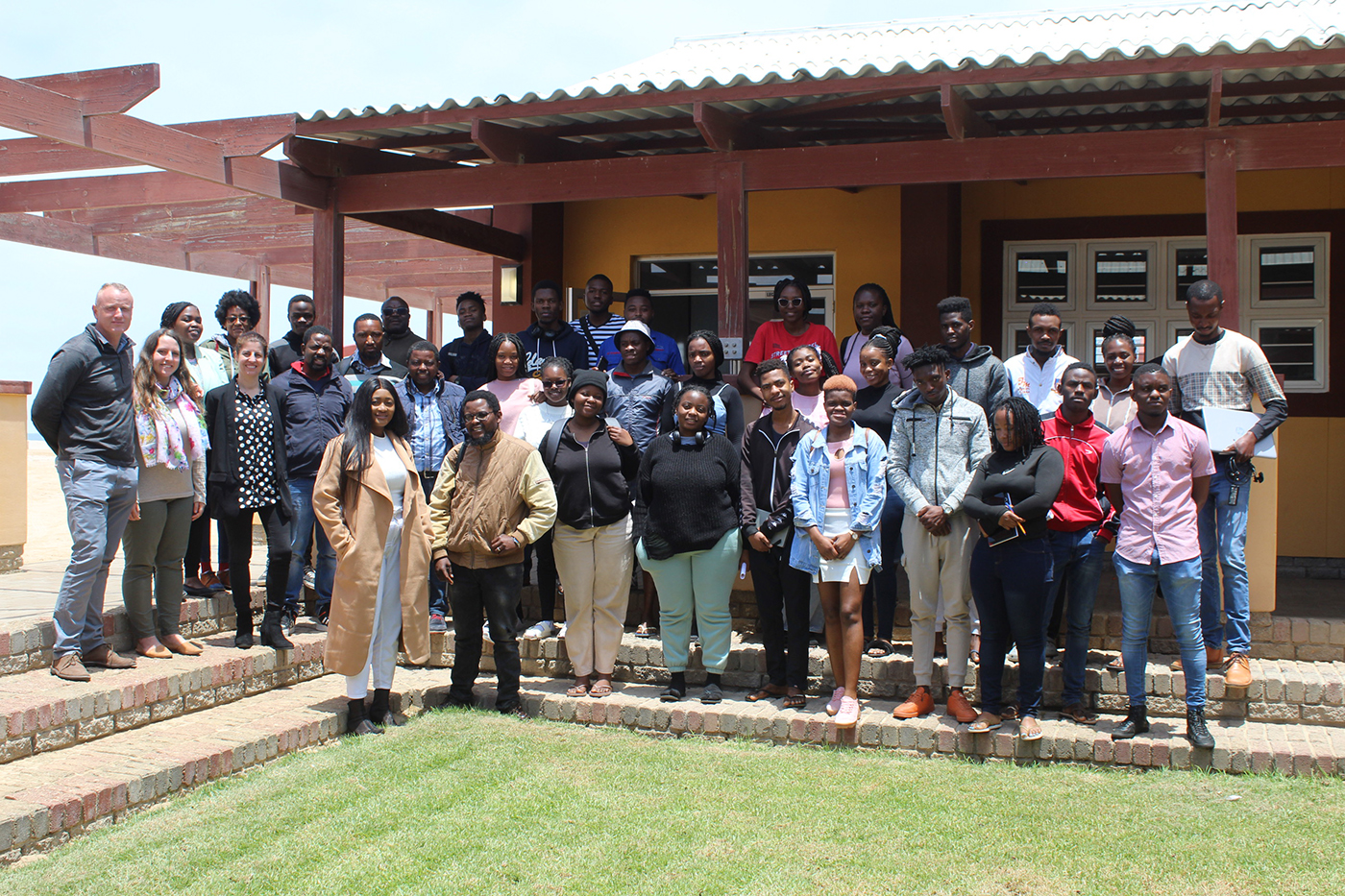 The overall objective of the workshop was to provide an understanding of the importance of incorporating IMTA within the development of Namibian aquaculture (fresh and marine water), identify problems associated with aquaculture practices (such as physical and biological stressors) linked to this 'artificial' environment, focus on microbiomes, probiotics, and immunostimulants to improve aquatic animal health and welfare. The workshop was facilitated by AfriMAQUA Network (https://afrimaqua.cnrs.fr), a research network for sustainable marine aquaculture in Africa that include researchers in the field of marine aquaculture from southern Africa (Namibia, South Africa), eastern Africa (Tanzania, Kenya, Mauritius), western Africa (Senegal, Côte d'Ivoire) and France.
Integrated Multi-Trophic Aquaculture (IMTA) represents a sustainable production method that can reduce the environmental impacts of aquaculture, facilitate species diversification, and increase production. In IMTA, complementary aquaculture species from varying trophic levels are co-cultured and by-products from one species are recaptured as a feed resource for use by another, thereby reducing waste but also providing valuable additional feeds/fertilizers. For example, waste (particulates) excreted by abalone or sea urchins can serve as a food source for sea cucumbers, while the dissolved nutrients (ammonia) can fertilize seaweeds, which act as a bio-filter so that water can be recirculated in the system and the seaweed can be used as a feed. IMTA therefore not only improves the environmental footprint and circularity of the system but allows for the diversification of monocultures to multiple species, increasing the number of products produced or providing supplementary feed.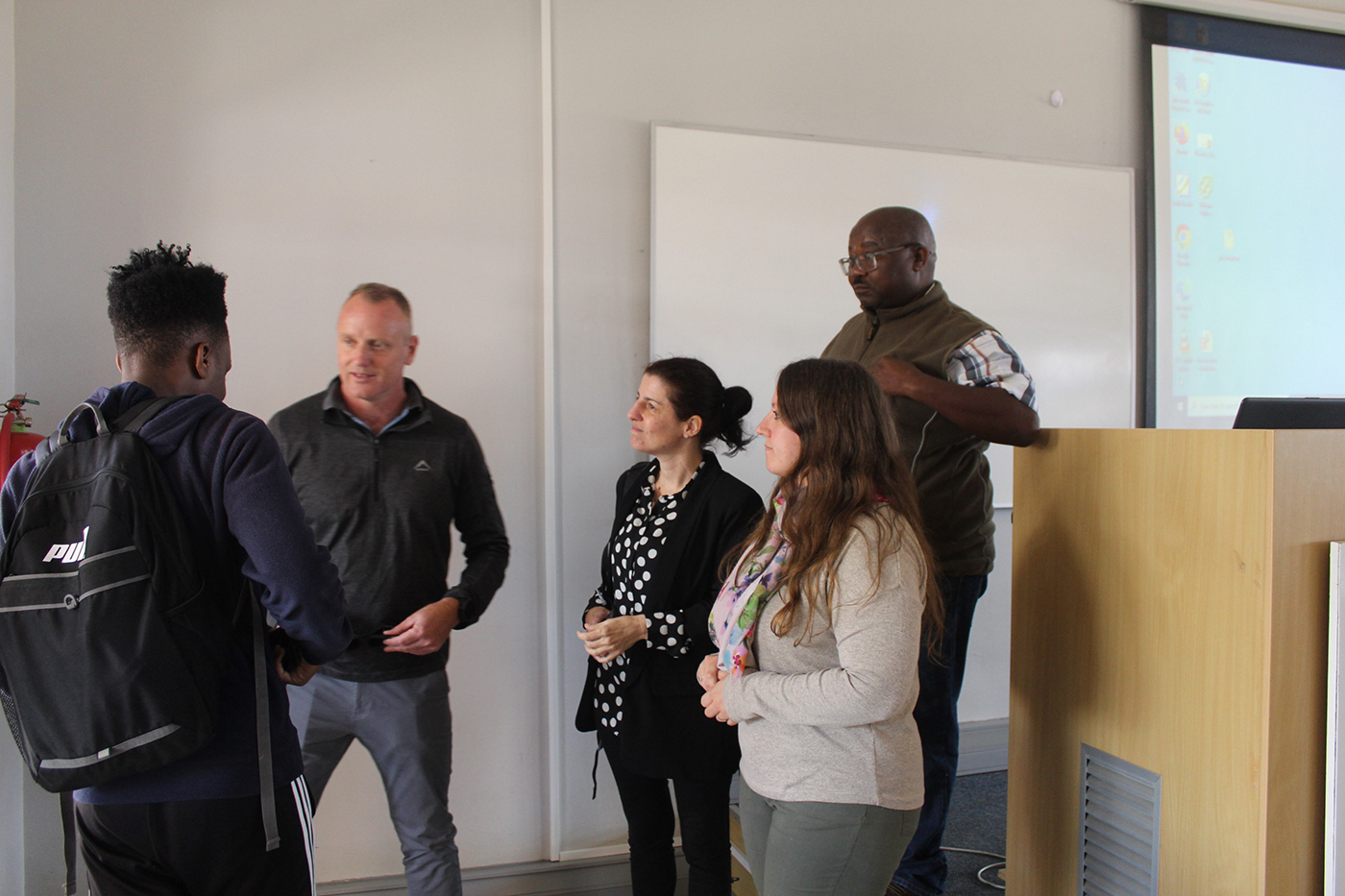 The topics covered during the training session included concepts of Integrated Multi-Trophic Aquaculture (IMTA) with topics on seaweeds in integrated aquaculture, feeds and nutrition of aquatic organisms and its impact on humans, as well as lectures on biosecurity, probiotics, disease, the roles of microbiomes in IMTA systems and the future of marine aquaculture. A blended (face-to-face and online) mode of lectures with presentations was adopted. In attendance were campus staff and students, delegates from the Ministry of Fisheries and Marine Resources (Namibia) as well as private aquaculture farm operators. Future collaborations research and student supervision is envisaged between Sam Nujoma Campus and the AfriMAQUA experts.
Original story compiled by: Martin Tjipute