School of Pharmacy takes different approach towards students' dissertation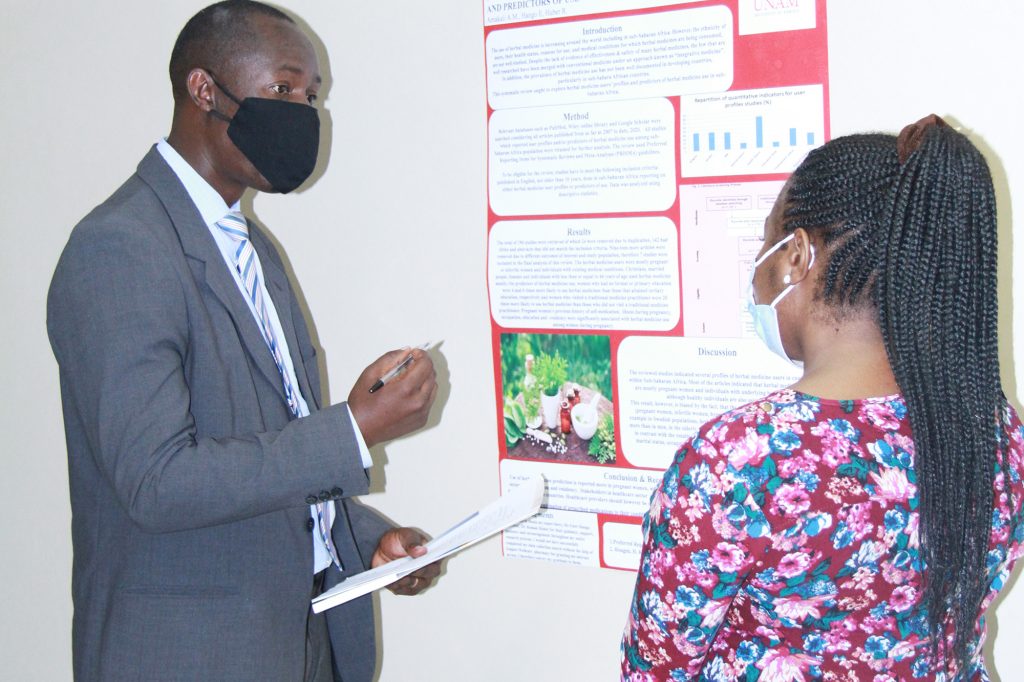 Late last year, the School of Pharmacy, in the Faculty of Health Sciences, had a research presentation poster exhibition which displayed the thesis of the fourth-year students that are majoring in the Bachelor of Pharmacy at the Hage Geingob Campus. This was the first time the School of Pharmacy held a poster presentation for their students. The idea was that the students move away from the traditional dissertation, to using a manuscript.
Associate Dean of the School of Pharmacy, Dr Dan Kibuule, said: "Moving away from ordinary dissertation report to manuscripts made it easier for students to put their work in a journal.
"Apart from that, it also helps the staff and students to write scientifically, and not only do students publish earlier, but this approach also saves time and money for both parties".
Students are required to write a thesis proposal and then come up with a manuscript and finally showcase their work on a poster. A manuscript is a scientific approach to report writing that uses the (IMRad) approach, namely: introduction, method, results and discussion.
In addition, the manuscript approach aims to build capacity for scientific writing skills among students and research supervisors and to ensure that research is publishable. This approach also allows professionals from the industry such as, Ministry of Health, pharmacist stakeholders, post-graduates and lecturers to view and grade the students based on their presentations and research findings.
Mr Boni Singu, Head of the Pharmacy Practice and Policy Department in the School, applauds the new method. "I like this new approach because students come up with great research topics and workable recommendations, and this now exposes their work to the public.
"In the long run, this will help them build on their presentation skills, ability to take on critique by professionals in the industry, while preparing them for the outside world when they graduate."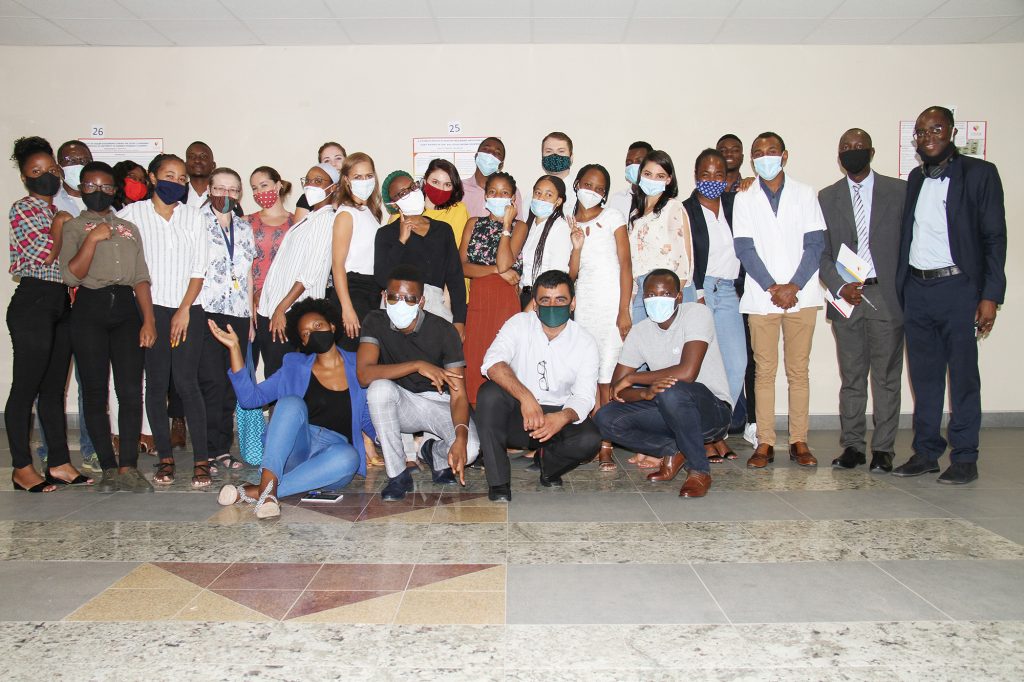 Students attend international conference as a result
Ndamona Kaupitwa, a student that showcased her poster on the day, said: "This approach helped me with confidence to explain my work to professionals in the industry.
"It also helped me to face constructive criticism, which will, in turn, help to improve my work."
Dr Dan highlighted that with this approach a few students have already published their work and attended international conferences.
Lahya Nambahu is one of the students that published her study. "It is thrilling to have your work published in record time.
"I found it fun to search my work and it pops up on Google Scholar results. My supervisor did the things for real. He held my hand throughout this process, showing me the ropes until the day of publishing," said Lahya.
Her thesis topic is titled: Preparedness and responses of Hospital and community pharmacies towards the Covid-19 in Namibia. "It was a great experience to attend an international conference for the first time. I was amongst professionals in the industry, such as doctors and pharmacists," said Lahya elatedly.