Phoenix project gives Namibian orphans a dental treat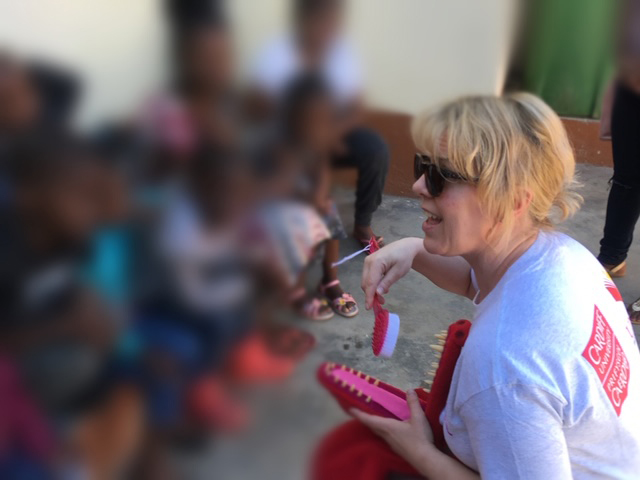 A Cardiff University lecturer and four of her final year dental students conducted Oral Health Education in Namibia. The team visited primary schools and orphanages over the course of two weeks in the Capital, Windhoek and parts of Northern Namibia.
"We tried to get to the most remote places, so as to ensure maximum impact", remarked Dr Ilona Johnson from Cardiff University. The team's work with schools and orphanages consisted of screening for tooth decay, as well as using preventative fun games and songs, as a means to educate.
Head of Dentistry at Katutura State Hospital, Dr Nguundja Uamburu, accompanied the Cardiff team everywhere they went. "It has been a massive success", she remarked. Further adding that, "We hope this project is going to make a big difference in Namibia, because we collected really good data". The team collected data from all the schools and orphanages they visited and hope this will be used to influence policy.
These dental activities were made possible by the Phoenix project- the overarching grand international partnership between Cardiff University and the University of Namibia. The Phoenix project focuses on several areas of impact, the most notably being: IT, Mathematics, Health, Research and Communication.