Phoenix Project births Data: 360 Comms initiative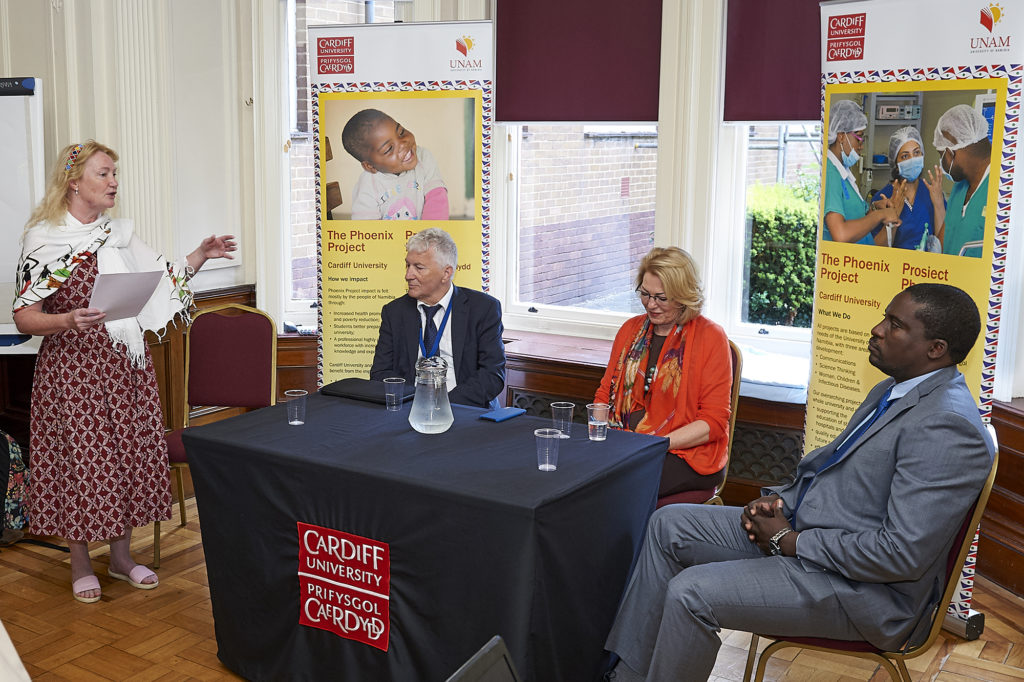 One of UNAM's most successful international partnerships with Cardiff University, the Phoenix Project, has had tremendous successes in various fields since inception some five years ago. Some notable work has been in Healthcare, IT, Road Safety, as well as Environmental projects.
These successful projects seem to have spawned an initiative to build a global Quantitative and Qualitative Societal Transformation Network. "We will use the success of Phoenix to date as exemplar projects", remarked Professor Judith Hall, Phoenix Project leader.
To that end, a seminar, dubbed the "Data: 360: Comms Networking Seminar" took place in Cardiff recently. A UNAM team consisting of the Vice Chancellor, Professor Kenneth Matengu, Dr Rachel Freeman from the Social Work Section, Dr Jacob Sheehama from the School of Medicine and Ms Frauke Stegmann from Visual and Performing Arts, attended the seminar.
The concept attempts to achieve Rapid Transformational Impact at National and Regional Scale. Cooperating countries include Namibia, Wales and Zambia.
"It was an inspirational week and having Professor Matengu there along with the Namibian High Commissioner, Her Excellency, Ms Linda Scott, was a tremendous bonus." remarked Professor Hall, further adding that, "I just received news after the seminar that I was successful in getting 8.6 Million Namibian Dollars for the development of Phoenix and the Data: 360: Comms concept".