Parkies Primary pupils pray for rain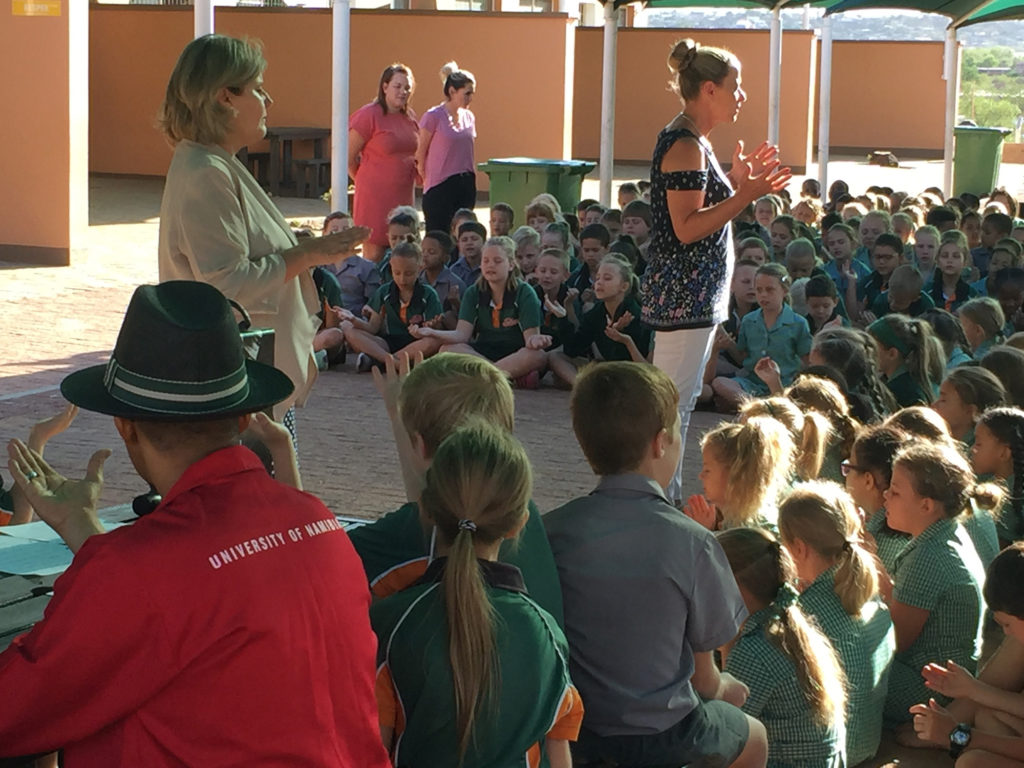 Time stopped on a hot Thursday morning in Pioneers Park, Windhoek, as the pupils of Parkies Primary School lifted their arms in the air and prayed for rain. It rained two days later.
The occasion was a tree planting event, the result of a joint project between UNAM and Cardiff University; the Phoenix Project. It aims to fight deforestation by planting 1 million trees. The project has started by planting trees at various places, and schools have become eager partners.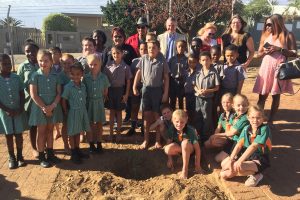 The latest school to join the initiative was Parkies Primary School, where 15 trees were planted last week. The 15 plants form part of 30 that were donated by Claire Forrest. The first school to "break the ground", was Cimbebasia Primary School, which had their tree planting a day before.
By planting trees in arid Namibia, the project seeks to assist carbon off-set and a sensitive, sustainable global environment, create awareness among young people in Namibia and likewise provide, shade and an improved environment in Namibian schools.
"These trees are being planted in the protected environment of Namibia's Primary Schools and be looked after by the children of the schools", remarked Professor Judith Hall, leader of the Phoenix Project and resident at Cardiff University in Wales. "Rest assured that we are doing some of this in Welsh Schools too: that's how Phoenix works. For both Namibia and for Wales, UK", she added.
Through this action, the Phoenix project has started making a difference for Namibia and its Environment, for a sustainable global future. Readers may follow the work of the project by following #PhoenixTreesForSchoolsNamibia