The University of Namibia officially kicked off the 2023 academic year with a commencement ceremony held simultaneously across all 12 campuses, late February.
The event, which was live-streamed, saw students and staff gather for a new journey of hope and revival. The first-year students were welcomed to their new academic home and seniors were invigorated with the zeal to carry on.
Addressing the ceremony, UNAM Vice-Chancellor, Prof Kenneth Matengu, explained the importance of hope in university education. "Hope provides us with the optimism and motivation we need to keep going, even when the going gets tough. It allows us to envision a brighter future for ourselves and our communities and to believe that we have the power to make that future a reality."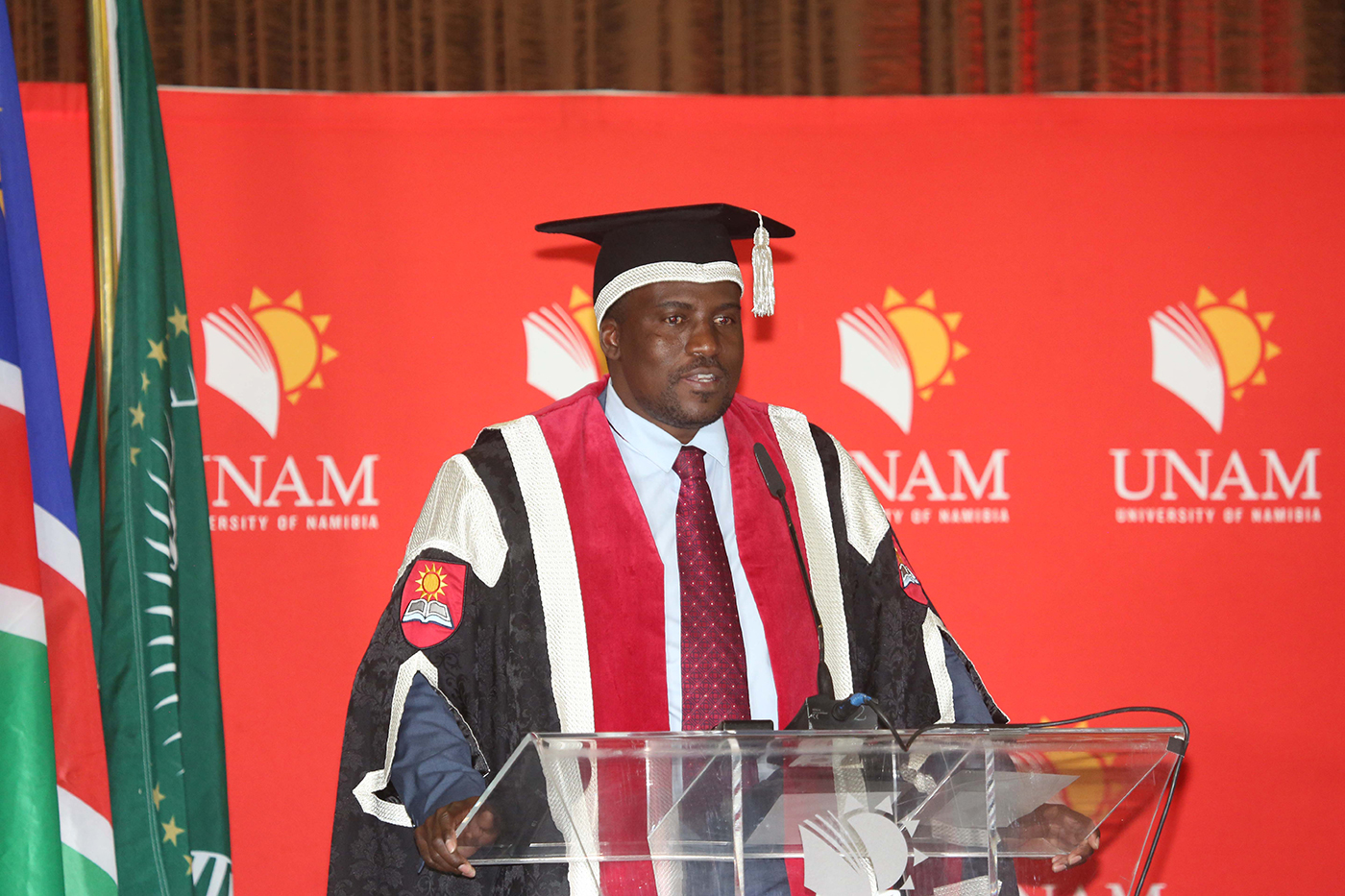 He also highlighted the importance of revival in renewing passion and commitment to goals and studies, preventing stagnation in pursuing higher education, and fostering inventors and innovations.
"It is from education where inventors and innovations come from. Entrepreneurs thrive on economically viable knowledge, but this too is only successfully achieved by those who have learned to discover their talents," he assured.
Delivering the alumni remarks, Executive Director of Namibia Institute of Corporate Governance, Ms Vincia Cloete, advised students that: "Your willpower supersedes your present circumstances, therefore, your financial resources shouldn't be your impediments. You are capable of surmounting any circumstances if you wish to".
The official opening ceremony historically marks a new beginning, which signifies a new chapter of student life. According to the Student Representative Council's (SRC) President, Mr Pedro Muyo-yeta, the ceremony means an opportunity is given to each and every UNAM student to start afresh as they write the book titled 2023.
He further commented that "The University has done away with summer and winter schools because systematically disadvantaged students could not afford those streams. However, now there is a second chance examination open for every student."
According to Petrina Shikongo, a first-year Bachelor of Accounting student, her takeaway from the ceremony is that "Education should not be about acquiring knowledge and skills only – it should be a driving factor to discover one's passions, values, and purpose in life."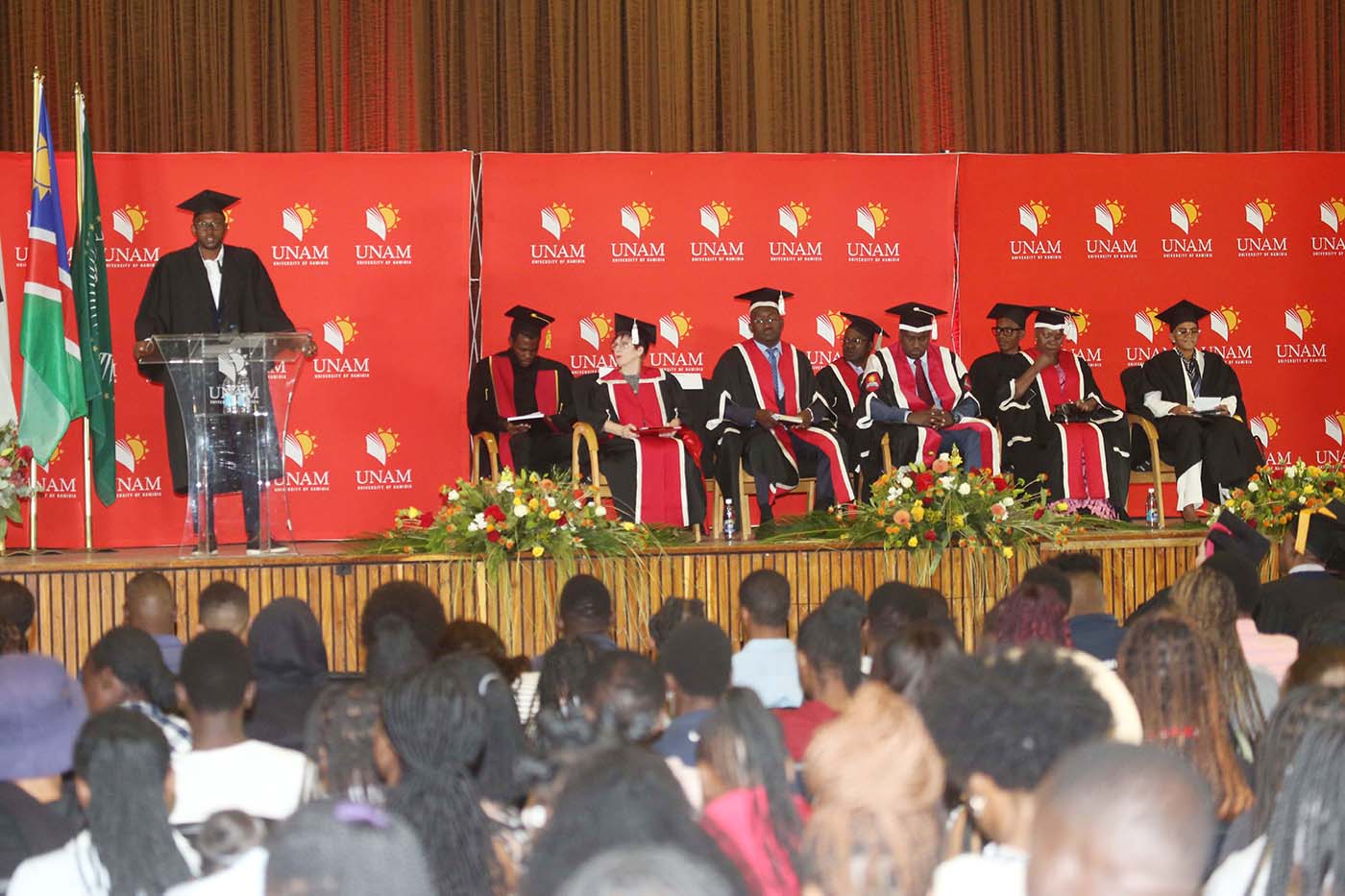 The academic road is not always smooth, therefore, the commencement ceremony is not only held to officially open the academic year, but also to remind and encourage students to remain persistent towards the hardships that the journey comes with.
Original article by: Laurentius Mahongo