Cancer Association of Namibia provides screening on Campus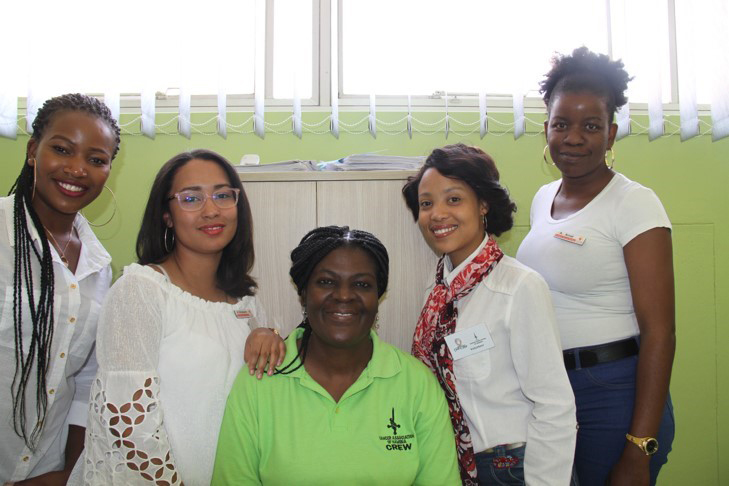 A group of second year Social Work students at the University of Namibia (UNAM), together with the Cancer Association of Namibia (CAN), offered breast cancer and pap smear screening at the Main Campus.
As part of their Community Practice year module offered, Agnes Arnat, Haugny Hendricks, Amber Scheepers and Trish Madora, joined forces with CAN to provide voluntarily screening as part of their contribution to the community.
It is no secret that cancer is a threat to the community, hence the decision by the four students to embark on this project. This project is more than just about scoring academic points, but very personal to the young women who were part of making this project possible. "Personally I have seen a close relative who was diagnosed with cancer, and the impact that it had on the whole family. It was not just financially draining, but emotionally as well" said Arnat.
Medical Assistant at the Cancer Association of Namibia, applauded the University for always taking centre stage in the wellness of its students' lives, as this is not the first time they have conducted screening at the university. "UNAM is the only university that takes an active role in their students health", said Angolo. However, this time round, it is different as it was initiated by the second year Social Work students.
According to CAN cervical and breast cancer are of the top two cancers amongst Namibian women, with breast cancer taking the top position followed by cervical cancer. Regular examination can help detect the cancer. This will result into treating the respective cancer because of the early discovery.
Tendai Takaedza, a second year student at the University was one of the students who benefited from this promotional deal by the CAN and the four UNAM Social
Work students. Takaedza commended the group for providing this golden opportunity to the students. "Screening is vital, it is better for one to know where [you] stand health wise, than to be in the dark until the cancer is at stage 4", said Takaedza.
Article written by: Rena Stephanus