In recognition of the international day of Multilingualism, the University of Namibia in March 2022, hosted a commemorative ceremony to celebrate Namibia's linguistic diversity.
The event, organised by the Division for Languages and Literature, featured different stalls with information about the history and culture of the varied local and foreign languages offered at the University. Students and staff had the opportunity to learn a language and try different native foods.
According to the event coordinator, Aurelie Zannier-Wahengo, who is also a senior lecturer in the division, the celebration intended to show students the benefits of linguistic and cultural diversity.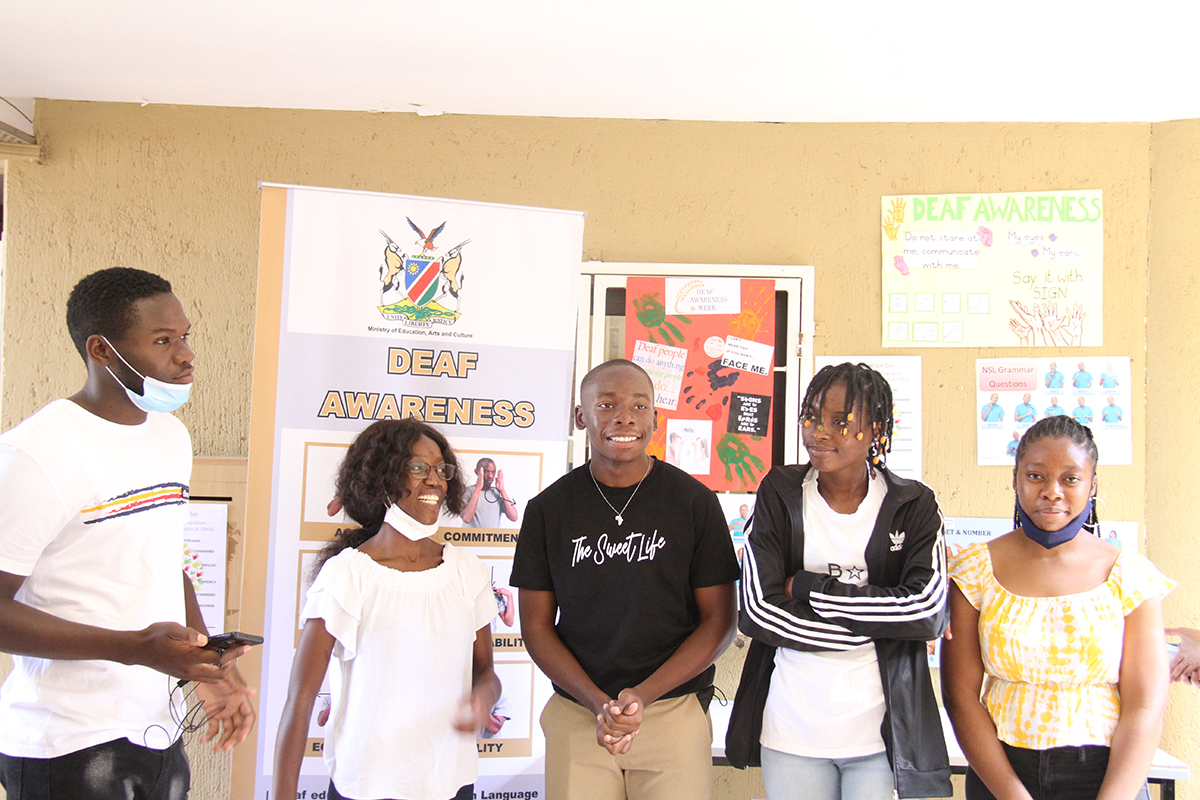 "It is important for students to embrace other languages in order to develop open-mindedness, creativity and critical thinking", said Zannier-Wahengo.  She further added that multilingualism defines the Namibian linguistic environment, and by promoting it we foster community exchanges, well-being and living together.
Dr Gerda Wittmann, a senior lecturer in the Department of Humanities and Arts remarked that celebrating a language means celebrating the culture of that language.  "By learning another language, you don't just learn words or sentences, you get to learn about a new world because you begin to understand how these language users see the world".
Ling Wang, a Mandarin lecturer disclosed that many students are interested in learning a new language. "Students are interested in foreign languages and their culture and that inspires their curiosity to learn that language, said Wang.
One of the students present at the event, Andreas Nuunyango, an education student majoring in English Studies remarked that the event is a much-needed tool as it leads to more students seeking to learn a foreign language.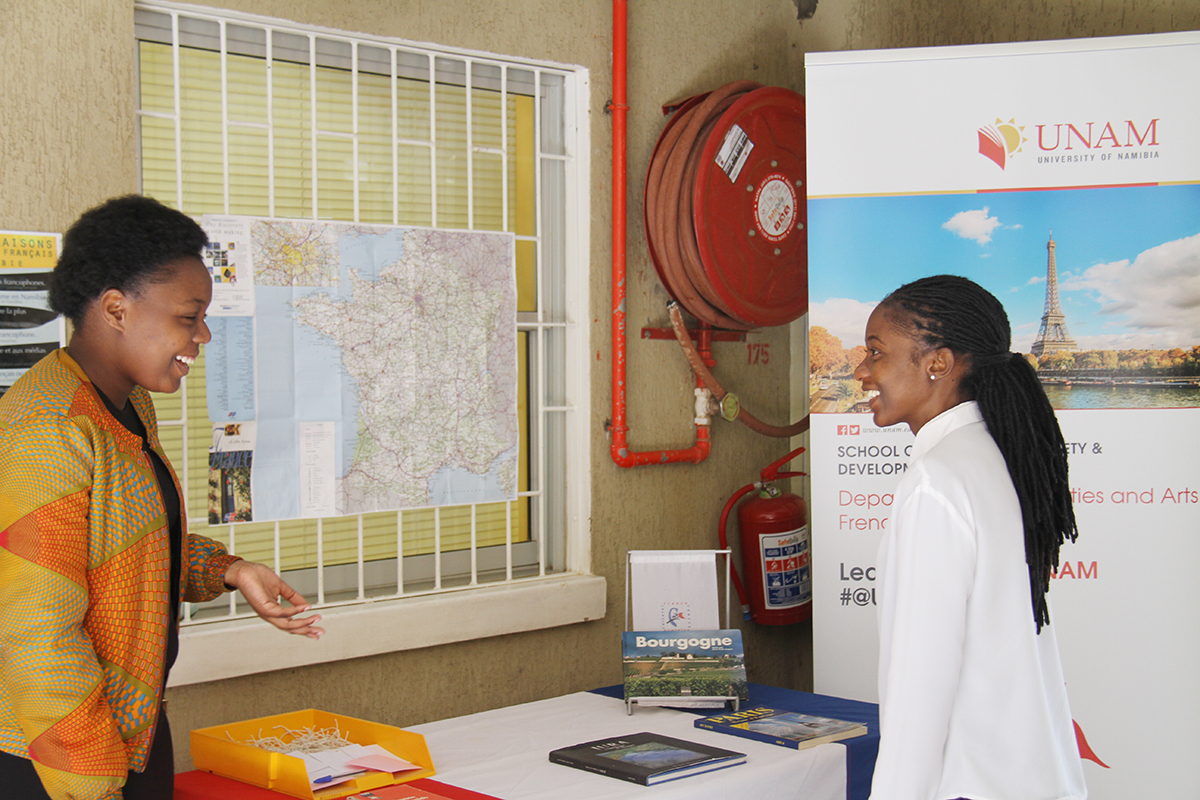 "An event like this shows the wealth of language and culture that we have here at UNAM and people who came here today got to see a bit of each of the different languages and cultures that were displayed," said Nuunyango.
The Division of Languages and Literature offers 11 languages (Afrikaans, French, Otjiherero, Chinese (Mandarin), Khoekoegowab, English, Portuguese, Spanish, German as well as Namibian Sign Language) and lecturers are involved in many types of research exploring Multilingualism in Namibia such as exploring cross-linguistic influences, translation/interpreting, trans-culturalism or any activities celebrating multilingualism and multiculturalism.