For three days, over 300 high school learners and graduands had a chance to discover new opportunities for a successful future, at the 2022 UNAM Career Fair and Employment Expo under the theme: Where do I fit in?
The event, which began on 26 April 2022, featured several public and private sector stalls with respective representatives providing career guidance and possible funding opportunities.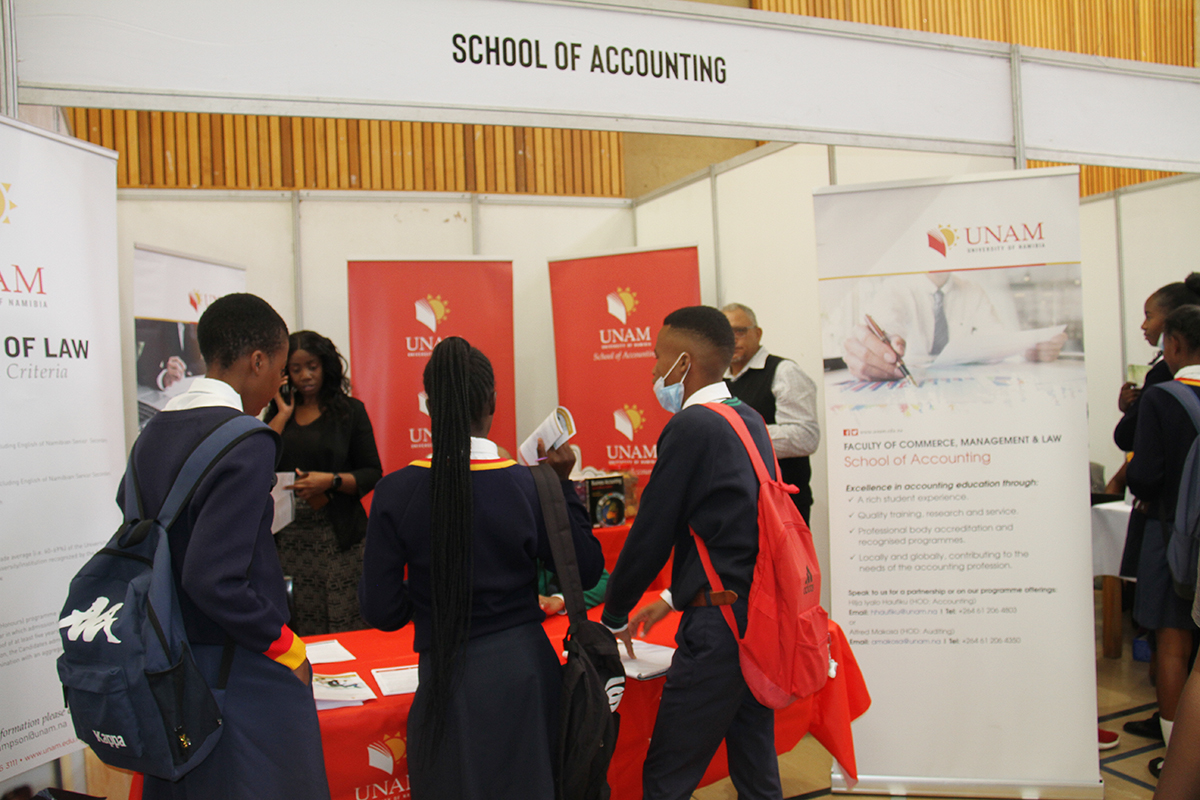 Kick-starting the activities were remarks of encouragement by the University of Namibia Pro-Vice-Chancellor of Finance and Administration, Dr. Ellen Namila.
Dr. Namila's brief remarks stated that this year's career fair is special due to the ability to follow tradition. "We are fortunate to have an opportunity to contribute to the career development of the youth, compared to last year where we were faced with the COVID-19 pandemic".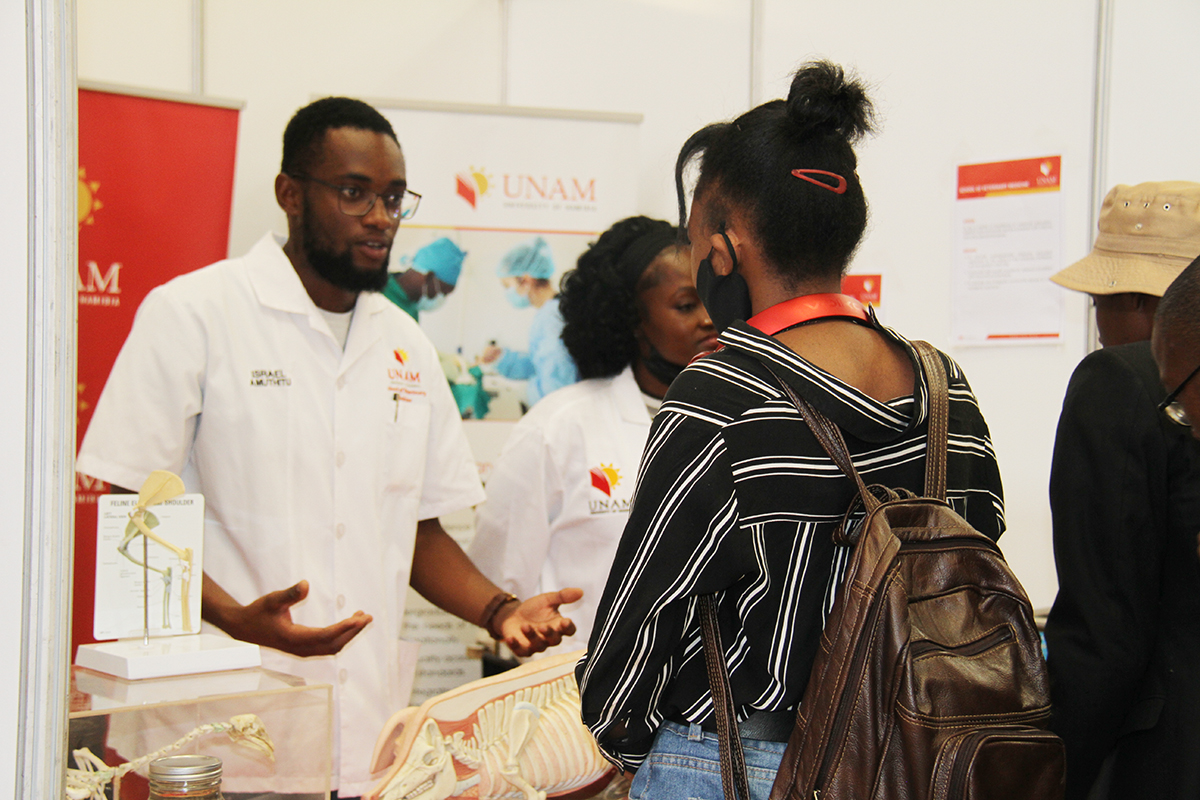 She further added that this platform does not only create opportunities for employers to meet their potential employees, but it exposes participants to responsive strategies required in the current world of work.
"It is also a platform to expose our future freshmen to various courses offered at the University of Namibia, particularly when we are going through curriculum transformation. This update and exposure will assist them with making steadfast career choices which are among the objectives and form basis of this career fair and employment expo," she said.
Also speaking at the inaugural event was UNAM Alumni and former SRC President, Kadiva Hamutumwa. She delivered the motivational address, urging students to never look down on themselves as they are unique.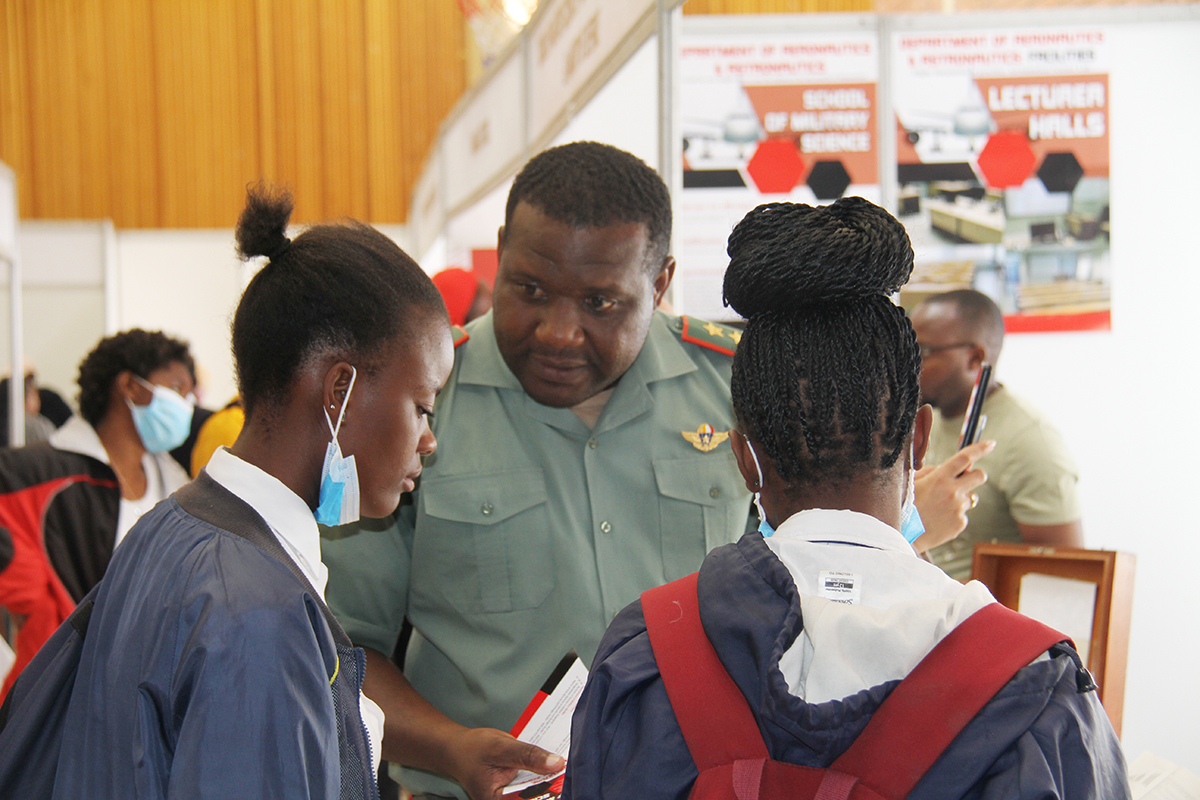 "This career fair is an opportunity to find your path and know your purpose in life. We all can do it – let us keep on dreaming and achieve our goals," she encouraged.
She added that students are in capable hands should they choose to pursue their studies at UNAM. "The University of Namibia is one of the top institutions in Namibia", she elaborated.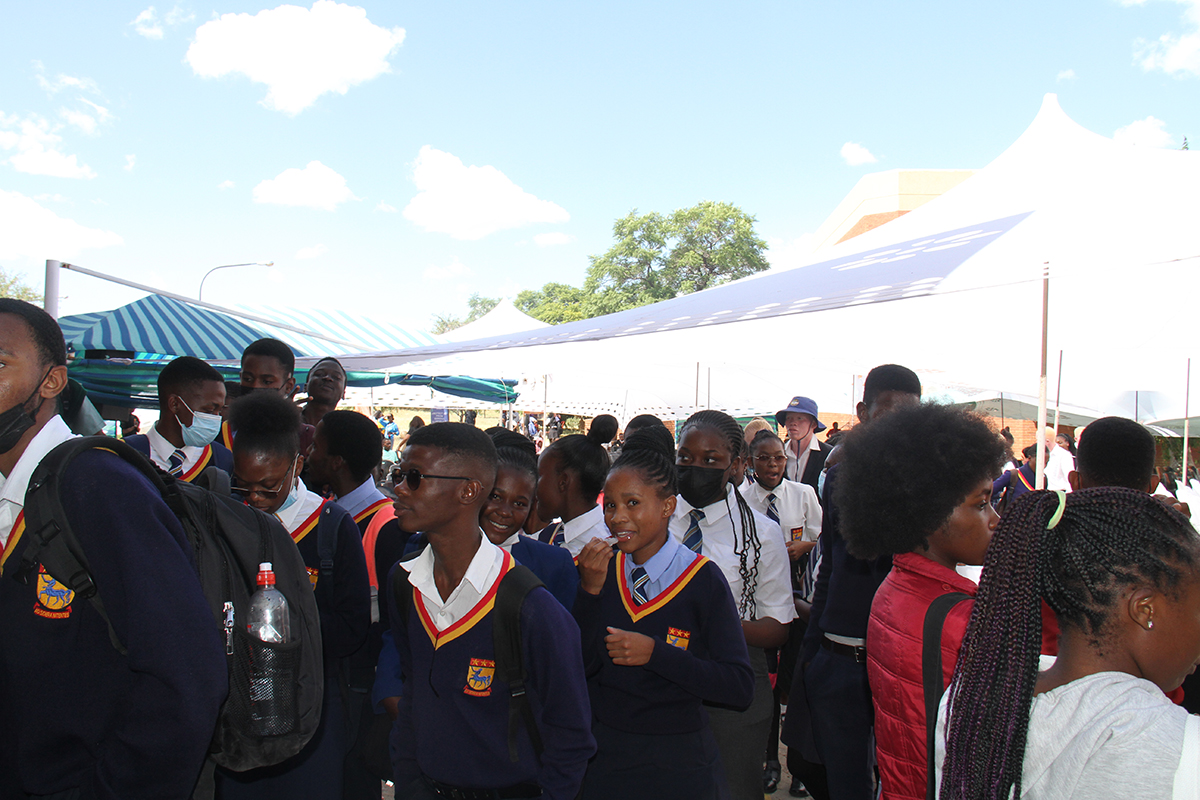 The career fair and employment expo is an annual event, organised by the Directorate of Student Affairs (DSA) to help expose learners to different career paths and students to the practical environment of work.