German Section bids farewell to lecturer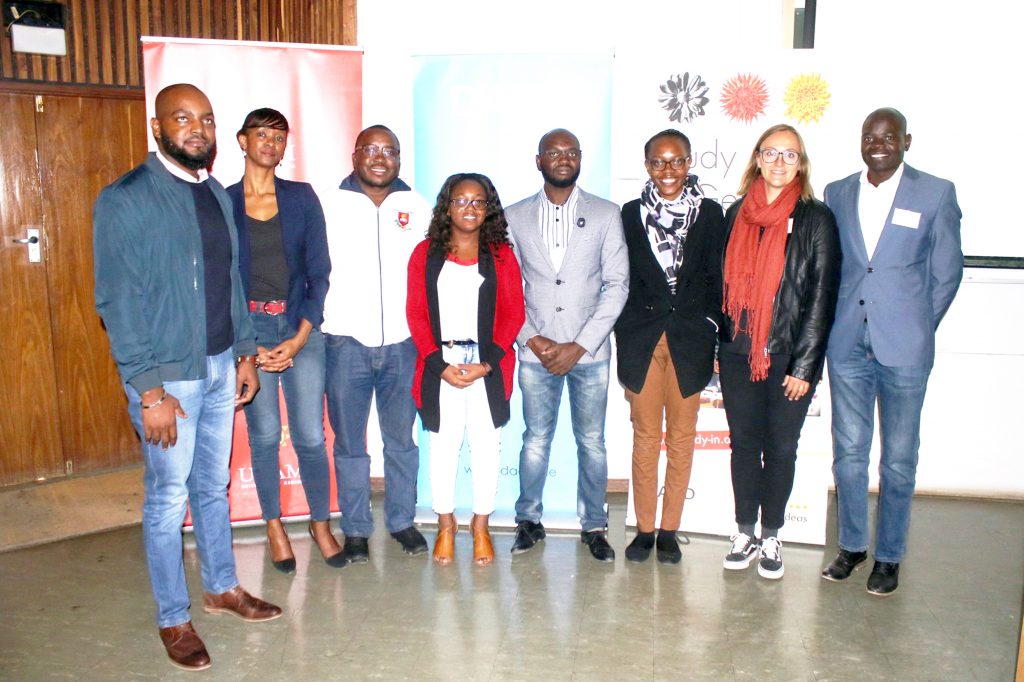 Ms Barbara Liebel, a DAAD lecturer at UNAM since May 2017, had to return to Germany earlier than planned, largely due to COVID-19.  Despite that, she was able to continue teaching remotely, until the end of August.
Ms Liebel leaves behind a great legacy in the German section, where she mainly taught various language courses, grammar and linguistics classes, as well as German language didactics. She supported the German Section with the implementation of additional projects like extracurricular activities or the co-organisation of the annual German Career Day. In her capacity as DAAD representative she also organised and funded smaller events (e.g. excursions) for the students of the German Section. At the annual Dieter-Esslinger-German Teacher Conference, Ms Liebel participated as a workshop presenter.
Besides teaching German, the work of a DAAD lecturer includes also other areas, like information sharing events at educational fairs, presentations at universities and schools on DAAD scholarship programmes or studying in Germany, as well as application workshops for DAAD scholarships and, last but not least, cooperation with respective International Offices at UNAM and NUST, as well as the German Embassy.
Some of the bigger events were the organising of two local DAAD alumni meetings in Windhoek in November 2018 and June 2019, which were so successful that ANGA (Association of Namibian-German Alumni) was subsequently founded.
As of September 2020, Ms Julia Gambadatoun tool over the position of the DAAD-lecturer at UNAM. Due to the pandemic and the current travel restrictions, she will initially also work online from Germany, until she and her family can travel to Namibia.
New information on scholarships and future consultation hours will be published on the DAAD-Lektorat Namibia Facebook page.
Original article by: Prof Marianne Zappen-Thomson