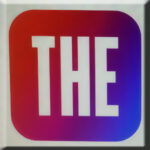 The University of Namibia (UNAM) is delighted to announce that the institution has been co-ranked 16th among the Top 100 Universities in Africa according to the last released 2023 Times Higher Education (THE) World University Rankings. The Times Higher Education ranking rates university performance using 13 indicators measuring teaching, research, research impact, innovation, and international outlook. The full methodology can be found on THE World University Rankings website here.
As a member of the Regional Universities Forum for Capacity Building in Agriculture (RUFORUM), UNAM considers these rankings/indicators as a benchmark in continuing to build capacity in the quest to deliver quality education that promotes innovative research and academic mobility.
THE World University Rankings 2023 included 1,799 universities across 104 countries and regions, making them the largest and most diverse university ranking system to date. Among the top 100 African universities, 27 are RUFORUM member universities, including universities from five countries that have been ranked for the first time – all of them in Africa (Mauritius, Mozambique, Namibia, Zambia, and Zimbabwe).
Professor Frednard Gideon, UNAM Pro-Vice Chancellor for Academic Affairs, said: "I am thrilled to hear that we have been co-ranked 16th amongst the top universities in Africa.
"This is a testimony to our commitment to providing quality education and research that contribute to the development of our country and the continent as a whole. We are proud of our researchers, staff, and students who have worked tirelessly to achieve this recognition.
"We are proud to join other RUFORUM member universities on the list of the top universities in Africa."
RUFORUM is a consortium of 163 African universities in 40 countries aiming to strengthen higher education and research in agriculture and related sciences. Through partnerships and collaborations with government agencies, private sector organisations, and other stakeholders, RUFORUM seeks to improve agricultural productivity, food security, and rural livelihoods in Africa. Its programmes include research grants, training, advocacy, and innovative approaches to agricultural education and extension. Overall, RUFORUM is working to transform African higher education and research for sustainable development and poverty reduction.
The upcoming RUFORUM Triennial Conference is set to be hosted by UNAM in mid-2024.
# #
Related articles:
27 RUFORUM member Universities Ranked among the Top 100 Universities in Africa – here [April 2023]
UNAM debuts 2023 Times Higher Education World Universities Rankings – here [October 2022]
# # #