In a thrilling display of athleticism and teamwork, the University of Namibia's netball team, affectionately known as the Kudus, emerged victorious at the prestigious NBC Battle for All Tournament held in Windhoek, recently.
The team, comprised mainly of dedicated staff members, displayed unwavering commitment and scooped the trophy and gold medals. The acting Vice-Chancellor, Prof Frednard Gideon in an eloquent gesture, congratulated the team for their remarkable achievement and for bringing the trophy home.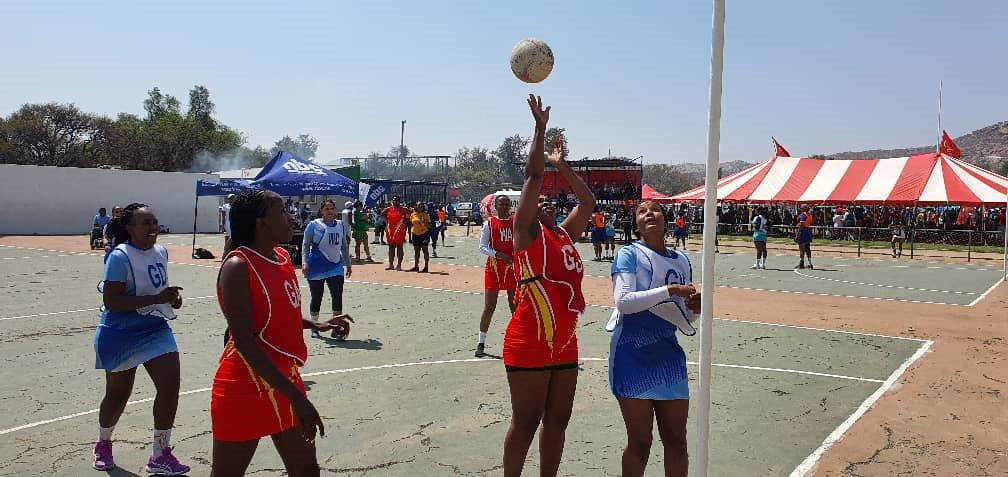 A triumph of dedication
The elation in the Kudu's squad was palpable, as they savoured the sweet taste of victory. The Kudus team captain, Thusnelde Kamburona speaking on behalf of her teammates, encapsulated their feelings, saying, "Winning the trophy at the NBC Battle of All Tournament was an incredible feeling for both me and my team. We are overjoyed and proud of our achievement. We worked hard for this, and it's a wonderful feeling to see our efforts pay off."
She further explained that the journey leading up to this remarkable success was not without challenges. The team began as a means for staff members to unwind and maintain their mental well-being.
"Despite our demanding work schedules and various personal commitments, we still managed to find time for regular practice sessions. This dedication to the craft, both on and off the court, undoubtedly contributed to our triumph," said Kamburona.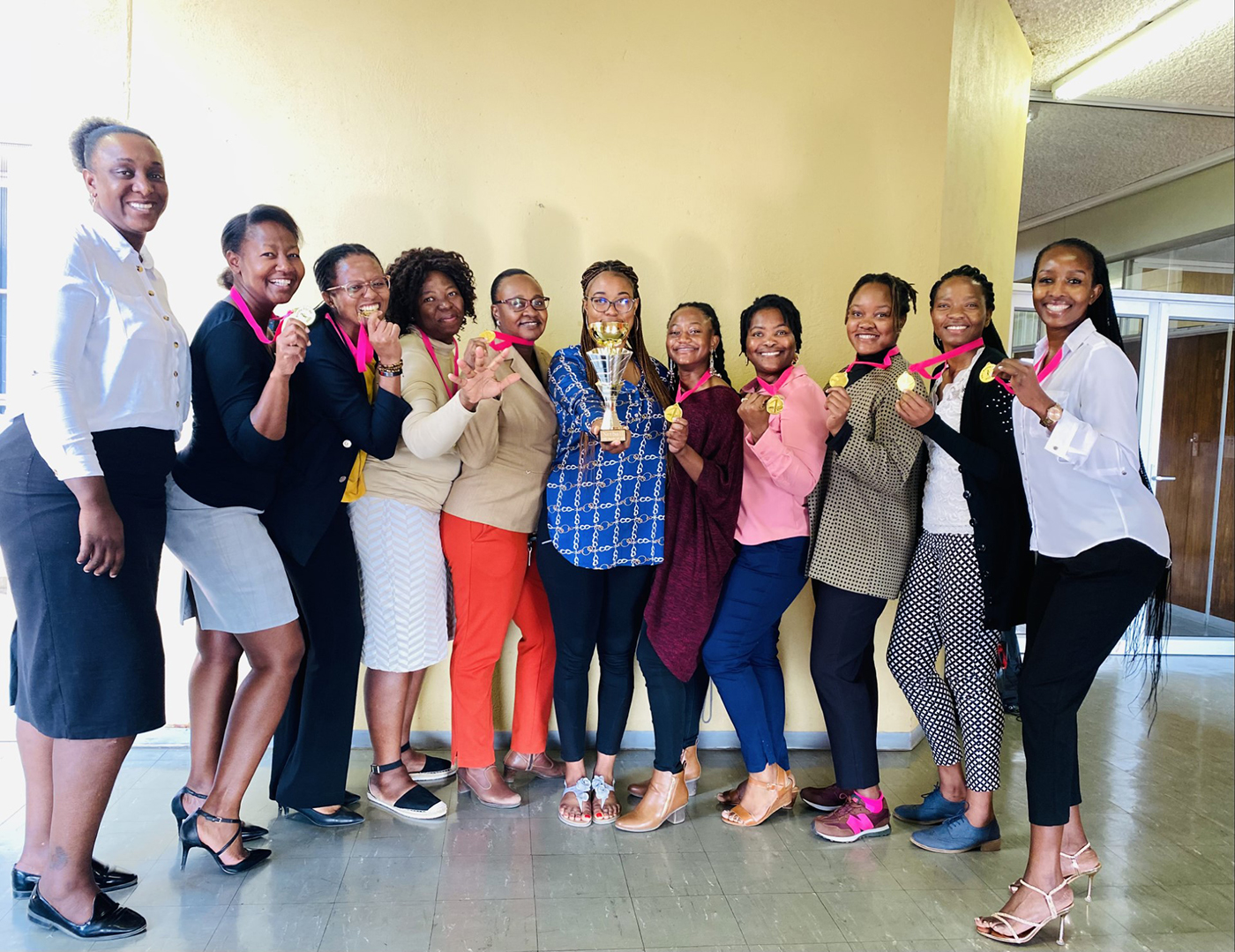 The power of team spirit
The Kudu's secret weapon was their unwavering camaraderie. This bond among the team members played a pivotal role in their performance on the court. They provided each other with the support and motivation needed to push through intense practice sessions and competitive matches. They believe it was this sense of unity that allowed them to conquer their opponents and seize victory at the tournament knocking out Debmarine, Frans Indongo, NTA , Telecom and finals with  Namwater to emerge victorious.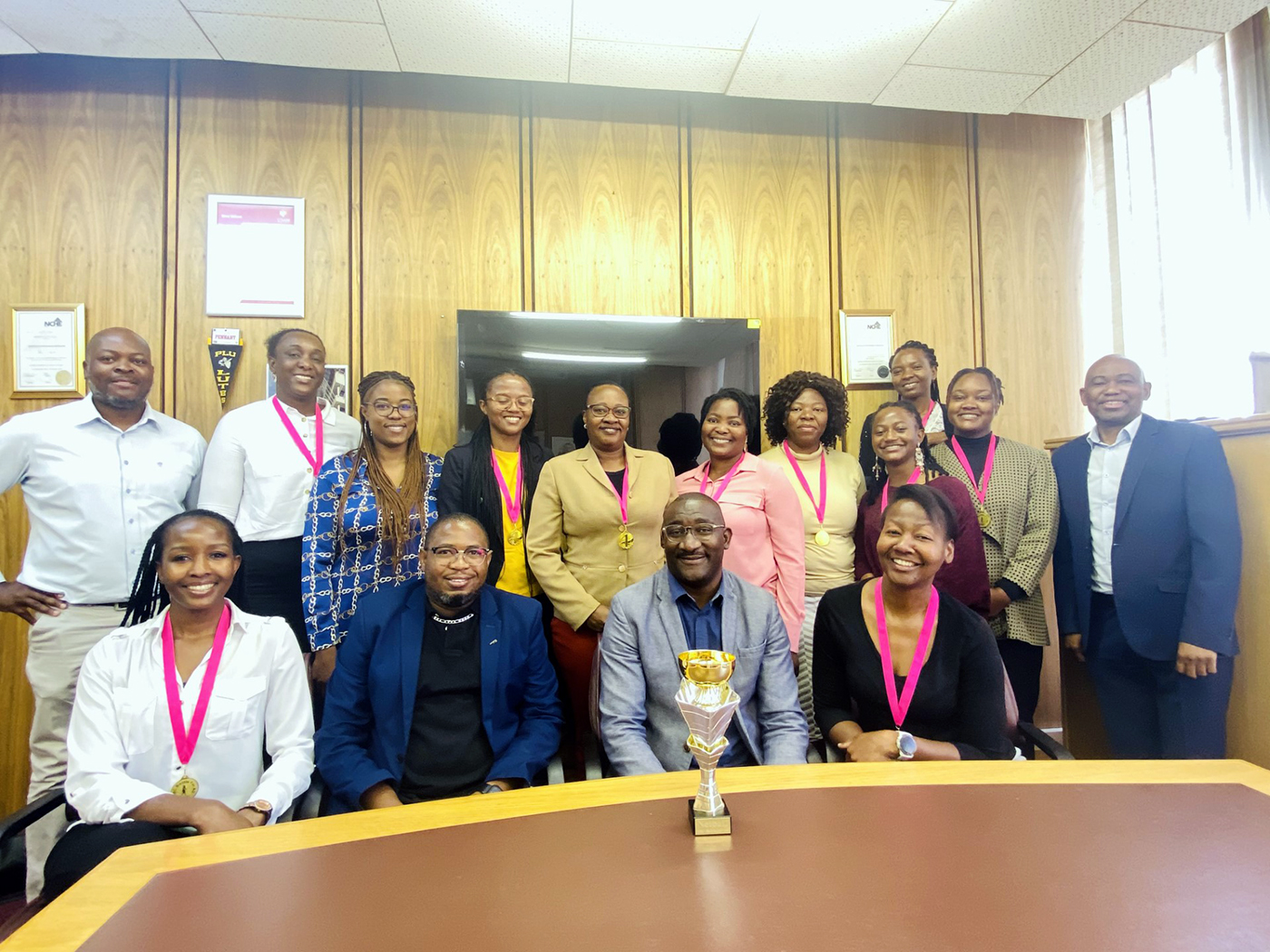 Looking ahead to a bright future
The question on everyone's mind now is, what is next for the UNAM Kudus? The team captain confidently explained that winning the trophy has fuelled their determination to aim higher in the future. She explained: "Having experienced the sweet taste of success, we are motivated to continue our journey and aspire to achieve even more remarkable feats."
Their sights are set on upcoming competitions, with a particular excitement for the SAUSSA games scheduled for December. The team exudes confidence and determination and their primary objective extends beyond securing silverware; they aim to instill a culture of fitness and cooperation within UNAM, emphasizing the importance of team sports and physical well-being.
Sharing similar sentiments, Assistant Librarian and UNAM Staff Sport and Social Club (USSSC) Chairperson, Mr. Ronald Kanguti expressed that there is potential and talent among colleagues and that there are able men and women within the University.