First-ever French Film Festival in Namibia hosted by the University of Namibia Main Campus
Held over four days, the festival aimed to bring French cinema to university audiences in Botswana, Lesotho, Madagascar, Malawi, Mozambique, Namibia, South Africa, Swaziland, and Zambia.
Six of the selected films and series of this second edition of French Films on Campus cross-generational and geographical boundaries, offered a wide range of genres and subjects while presenting innovations in storytelling.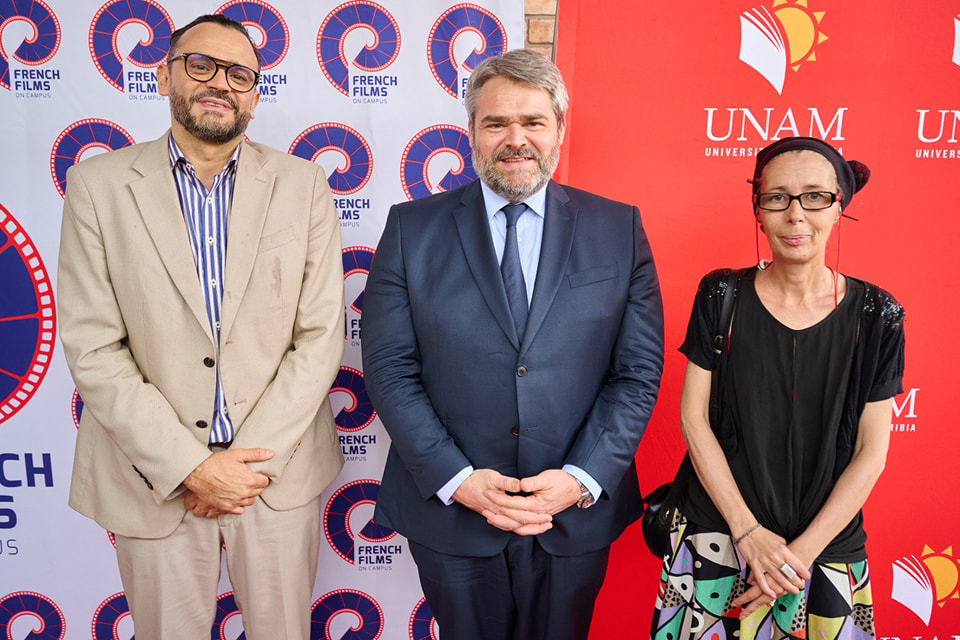 They include films by emerging directors as well as films by respected and renowned figures of French and African cinema. The films were: Custody, RAFIKI, School Life, Les Misérables, Africa Mia, and The State against Mandela and the Others.
Although it was a French Film, not all films were in French. For instance, RAFIKI was in the Kenyan indigenous language, but under French Production. The films were screened in their original versions with English subtitles.
France's Ambassador to Namibia, H.E. Mr Sébastien Monit said he was proud to represent France in Namibia, as he welcomed everyone and officially opened the four-day event.
Franco Namibian Cultural Centre (FNCC) Director, Mr Julien Dal Bosco, said the movies are in a wide range of genres and subjects that represents innovation in storytelling.
"The festival aims to bring cinema to university audiences and diversify culture," Dal Bosco said.
Event coordinator, Aurélie Zannier-Wahengo, who is also the Head of the French Section at UNAM, was pleased with the turnout and student engagement.
The selected movies are more or less linked to youth social issues, and she hopes this brings tranquility and relevance to them, and gets them inspired.
"One can look at French movies and be able to understand their culture, and that should encourage young producers to use their own languages in movie production locally."
"It's always interesting for outsiders to see a movie that is not of their culture and be able to understand and learn from it."
She hopes that the festival will come back bigger and better next year and that other campuses will also be involved in this experience.
There were 2 panel discussions at the opening and closing of the festival. The one touched on: Domestic violence in Namibia, with panelists Dr Immaculate Mogotsi and Dr Ellison Tjirera; and the second panel discussion was based on the ANC liberation struggle: From a peaceful to a violent movement, the panelists included Prof Andre Du Pisani, Prof Ian Liebenberg, and lawyer John Nakuta.
On each day, the audience received movie review cards whereby they had to rate every movie at the end and stood a chance to win Book Den gift vouchers worth N$250 for third place, N$500 for second place, and N$1000 for first place. Lucky winners were: 1st place Lis Jordan, 2nd place Loide Nghinaunye, and 3rd place Queen Ladedi.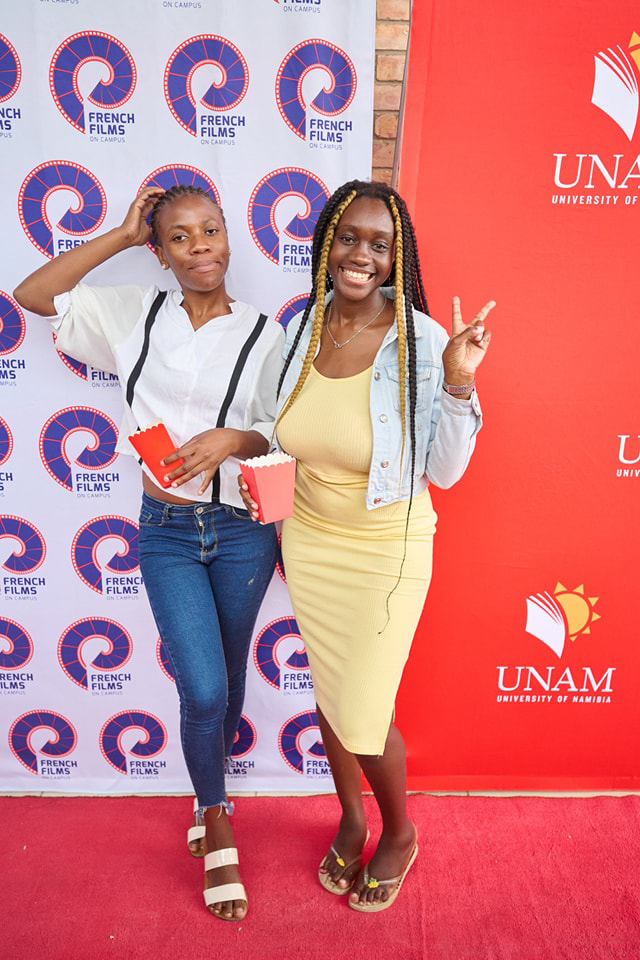 The event was catered on the first and last day by Twinkles Events, with the necessary refreshments. The festival was in partnership with the French Institute in Paris, the French Institute of South Africa, Festival Premiers plans d'Angers, Cultural Services of the French Embassy in the United States, and the French Embassy in Lesotho, South Africa, and Malawi.