In a triumphant moment for the University of Namibia, two doctoral candidates from the Department of Environmental Science in the School of Science, Ms Faith Chambara and Ms Ndamonenghenda Hamunyela, clinched the first and third positions respectively, for Best Research Paper Presentations, during the 12th Oppenheimer Research Conference (ORC) 2023.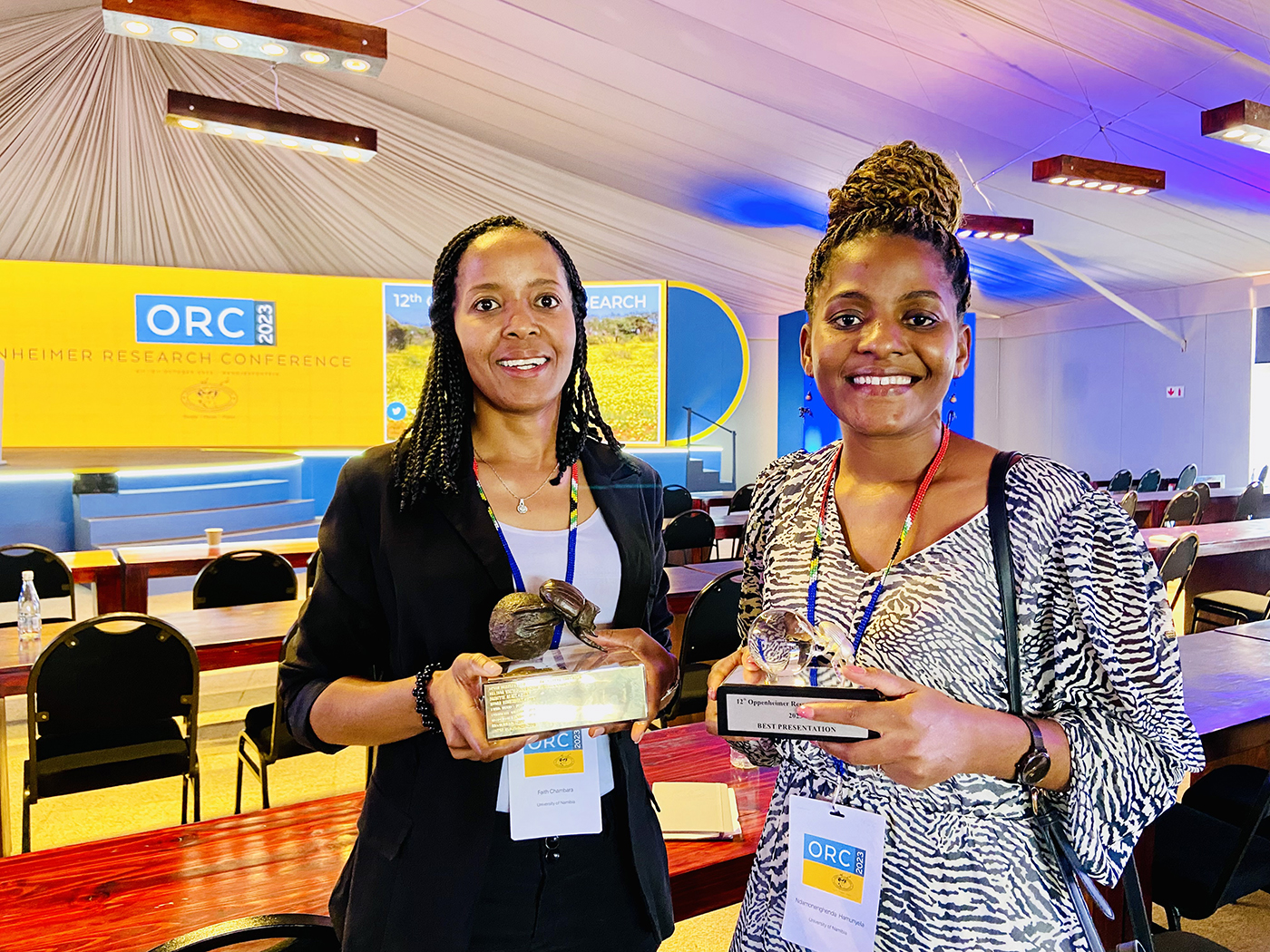 Their captivating research, titled "Investigation of potential indicators of desertification tipping points in dryland savannas", delved deep into the vegetation dynamics, both above and below the ground, under the meticulous guidance of Dr Wellencia C. Nesongano, a Lecturer in the Department of Environmental Science.
The conference, held from 04 to 06 October 2023 in Midrand, Johannesburg, was themed "Science for Impact". It boasted the participation of over 400 scientists from around the world, all congregating to discuss pressing topics ranging from climate change and ecology to human dimensions in sustainable natural resources management.
Reflecting on the event, Faith shared the following, "It was encouraging to observe the younger generation taking the lead in attendance and eagerly contributing their scientific insights during presentations and plenary sessions."
Echoing Faith's sentiments, Ndamonenghenda emphasised the significance of the gathering, noting the incredible experience of "having diverse brilliant minds converge, all driven by the shared mission of sustainable management, conservation, and restoration of biodiversity."
The Oppenheimer Generations Research and Conservation (OGRC) is the annual host of the conference and also spearheads virtual dialogues on a variety of conservation subjects. Their core objective revolves around championing human well-being, safeguarding vital landscapes and nurturing positive human-nature relationships, primarily for the African continent. (For an in-depth look into OGRC, explore [here])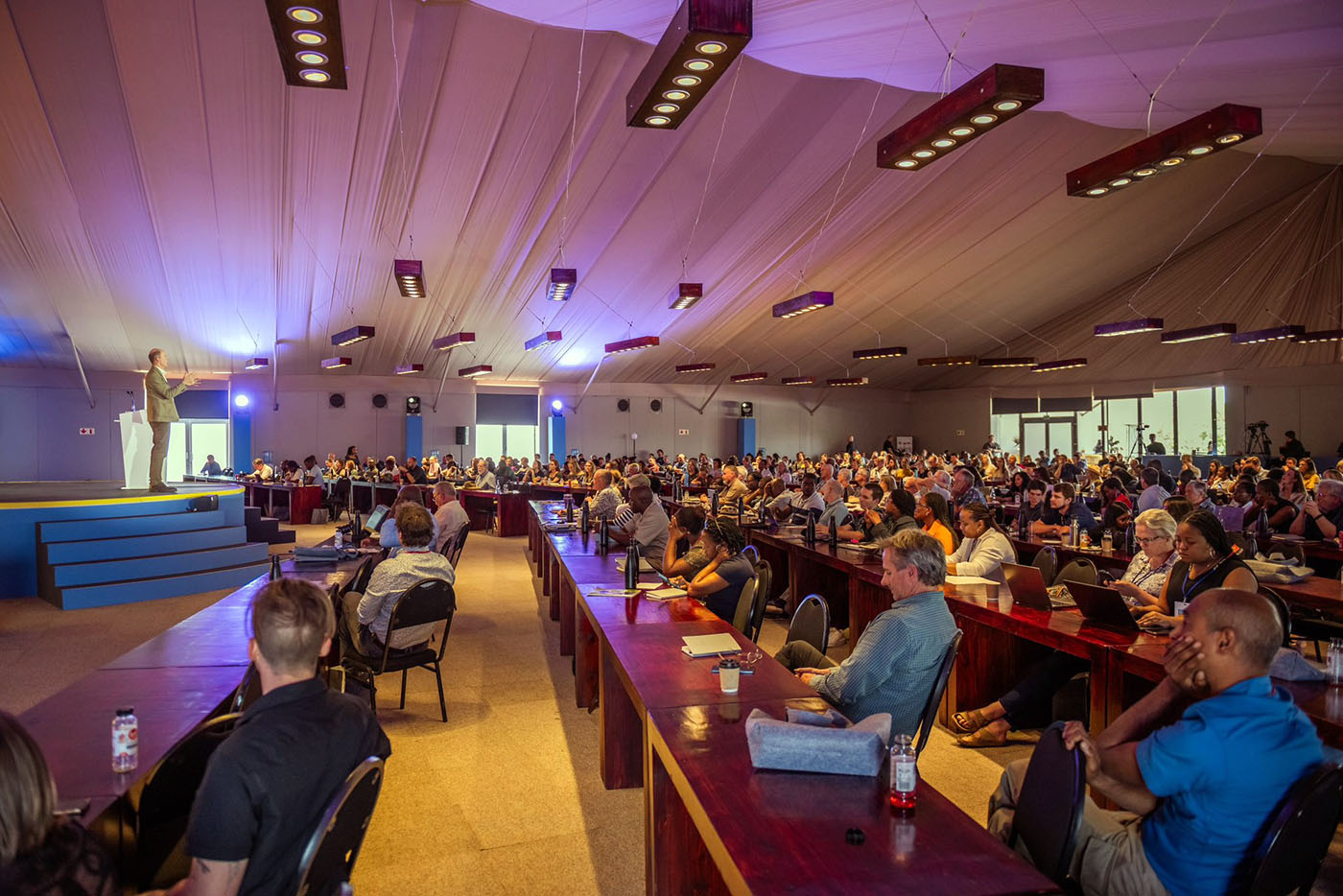 It's worth noting that the ground-breaking research undertaken by the doctoral students at UNAM is part of the "NamTip" initiative. This project receives generous backing from the German Federal Ministry of Education and Research, within the purview of the research programme Tipping Points, Dynamics, and Inter-dependencies of Social-Ecological Systems – BioTip. For a comprehensive understanding of the project, visit [here]