The Chancellor of the University of Namibia (UNAM), recently inaugurated the Small Animal Unit of the Veterinary Academic Hospital alongside partners and stakeholders who contributed significantly to the fruition of this milestone.
The inauguration was witnessed by a crowd of stakeholders from the Ministry of Agriculture Water and Land Reform, Africa Centre for Disease Control and Prevention, FirstRand Namibia Foundation Trust, and the Veterinary Council and Association, among others.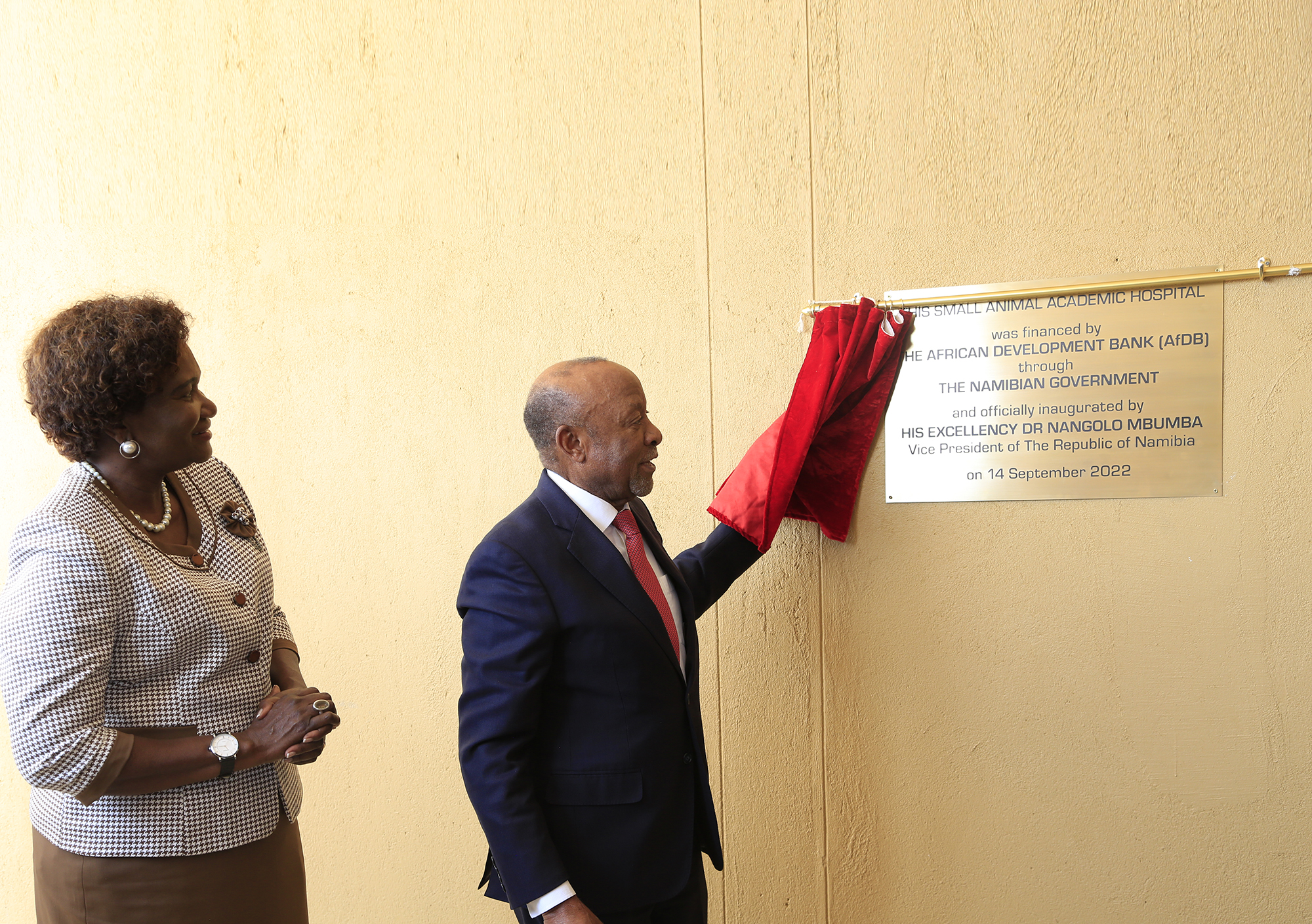 The small animal unit stems from the generous funding of the African Development Bank which kick-started construction for the first phase in 2020, erecting 6 consultation rooms and a laboratory for the treatment of companion animals, until the second phase is completed. Support for the equipment was sourced from FirstRand Namibia Foundation Trust.
During the inauguration ceremony, numerous stakeholders lauded UNAM's effort to establish the first training hospital that will significantly improve the public's access to veterinary services and the competency of veterinarians.
H.E. Dr Nangolo Mbumba, Vice President of the Republic of Namibia, in his capacity as Chancellor of UNAM, remarked that: "It is humbling to witness government's vision to establish a responsive university that trains high-skilled human resources has come to fruition – and is exceeding expectations".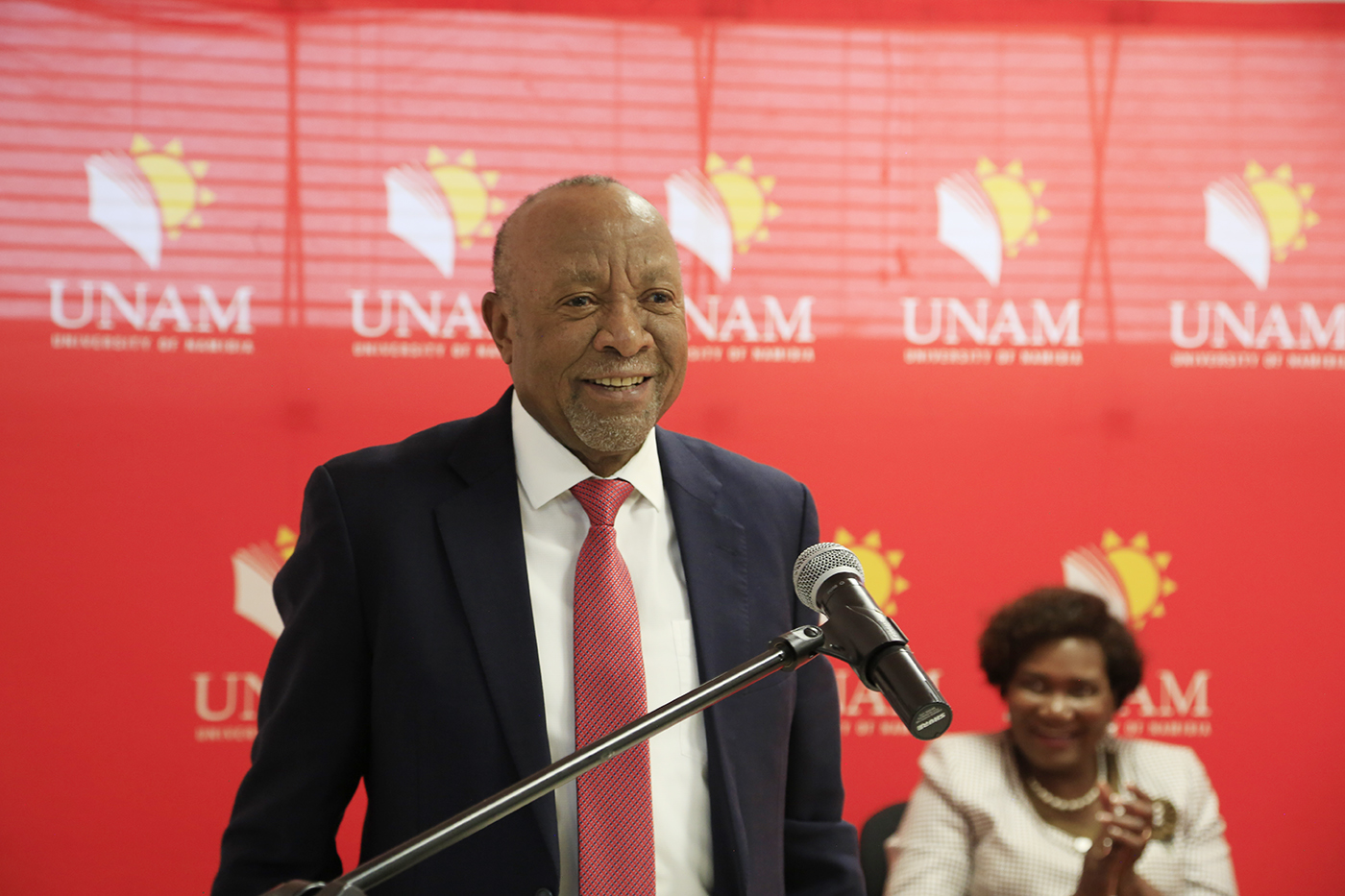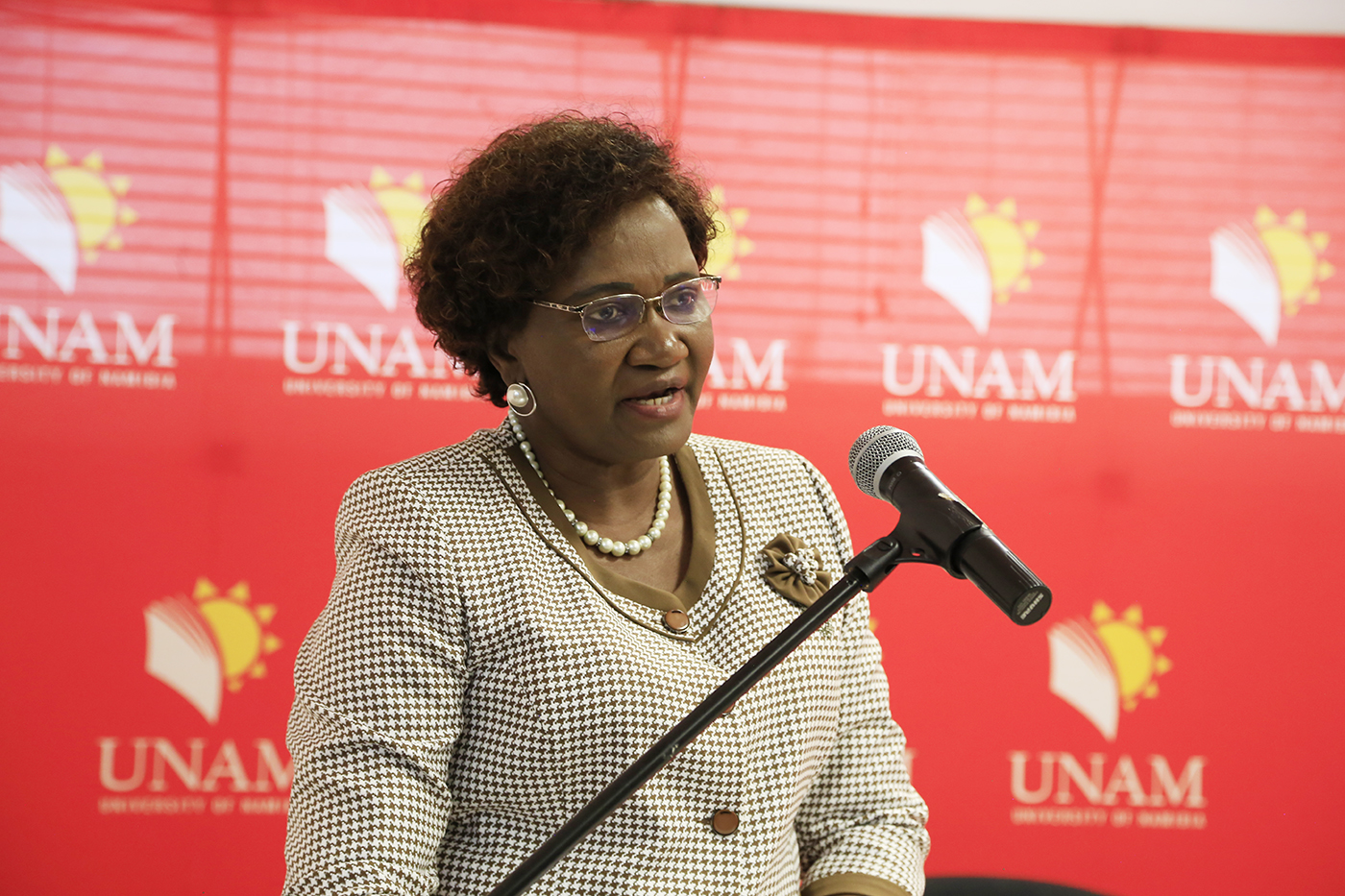 He further commended UNAM for integrating the School of Veterinary Medicine under the former Faculty of Health Sciences. "It is evident that the institution has embraced the 'One Health' concept by integrating human and animal health under one umbrella. This is indeed commendable", he concluded.
Minister of Higher Education, Training and Innovation, Hon. Dr Itah Kandji-Murangi stated that a small animal academic hospital is very important because it is another means to safeguard Namibia's beef and tourism industry.
"Professionally trained and competent veterinary officials will effectively contribute to safeguarding the beef and tourism industries, food safety, and animal welfare in our country and internationally. The small animal unit is thus very important in providing practical training to the students as well as extending services to our communities", explained Dr Kandji-Murangi.
UNAM Vice-Chancellor, Prof. Kenneth Matengu, remarked that the establishment of the academic hospital is a determinant of human love towards animals. These sentiments were further echoed by Execute Dean of the Faculty of Health Sciences & Veterinary Medicine, Prof. Judith Hall, who remarked in her overview that: "The Veterinary School in the Faculty of Health Sciences & Veterinary Medicine is predicated on a special idea, that, no animal should suffer, and that the best possible care should be given to all animals".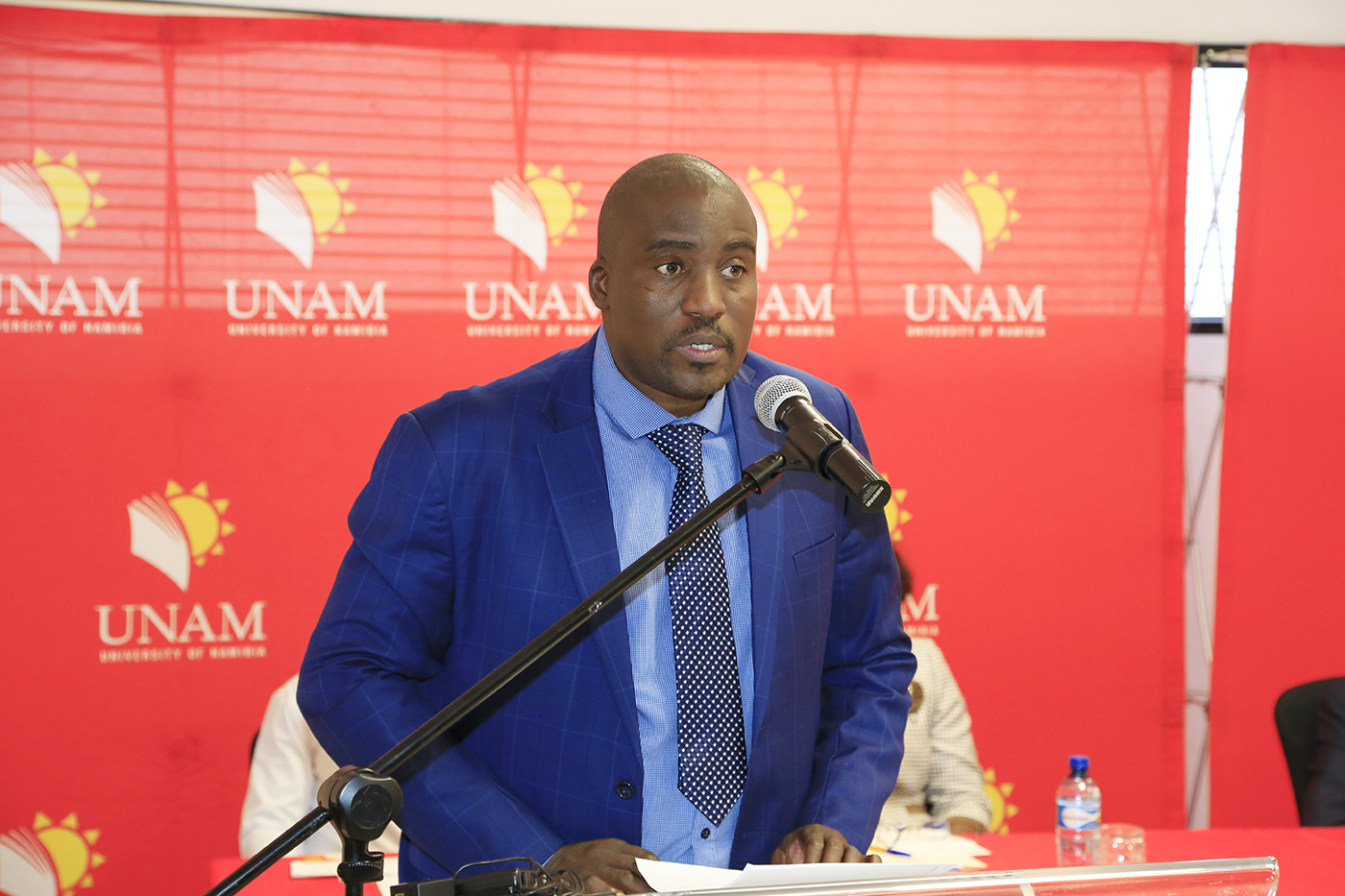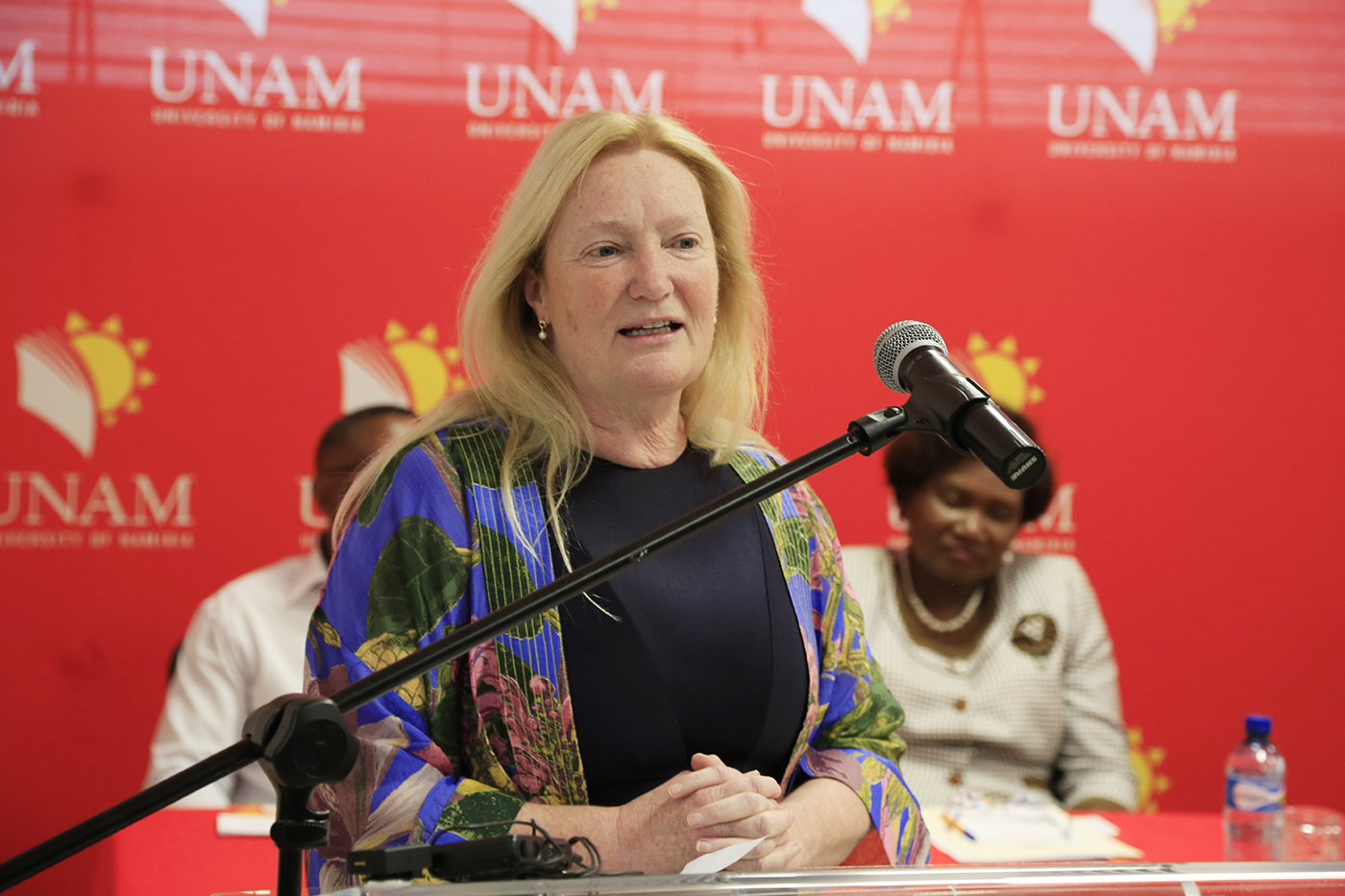 The School of Veterinary Medicine, inclusive of the Small Animal Unit, is currently serving the Namibian Police K9 Unit, the SPCA, and the general public. The school has thus far vaccinated and sterilized over 13 000 dogs, cats, and donkeys belonging to members of various communities and has graduated 51 veterinarians who are already employed or self-employed in Namibia, Botswana, and South Africa.