UNAM athletes to join Olympians at WA U20 Championship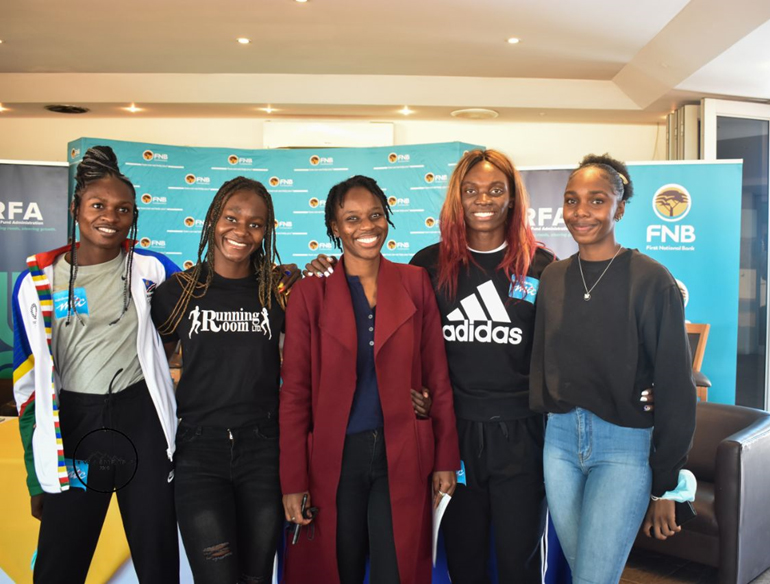 Three members of the University of Namibia Athletics Club form part of a team composition of Namibian athletes that will be representing the country at the World Athletics Under-20 Championship. The Championship is slated for 17 – 22 August 2021, in Nairobi, Kenya.
Ndawana Haitembu and Nandi Vass both athletes, and Meriam Minin the team manager, will be joined by the two new national Olympian athletes, Christine Mboma and Beatrice Masilingi. Mboma and Masilingi recently competed at the Olympic Games Tokyo 2020, at which Mboma won a Silver Medal in the 200m finals.
Finding a home
For Meriam, this is the first time she is traveling outside the country as a national team manager, as all other travels before have been as an athlete. "It's a privilege to lead this team composition.
"There is a lot of talent and winners in this team, you will have seen some of them at the recent Olympic Games. I have faith and confidence in what they can bring on the track."
A regular in the UNAM AC 4×100m relay team, Ndawana is studying for a Bachelors' in Sports Management at the Namibia University of Science and Technology. "After high school, I made it a priority to get into a good club.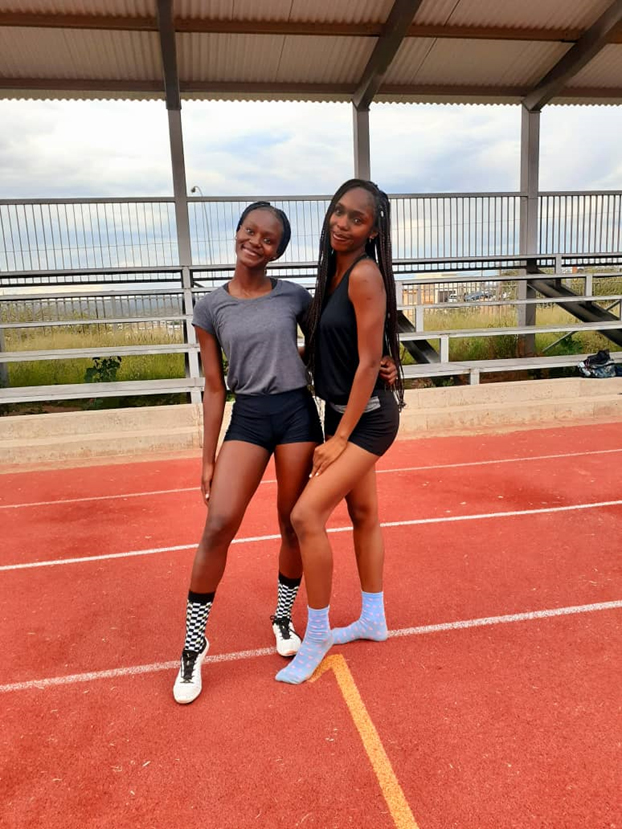 "After a long search for a right and supportive club, I eventually found a mentoring home with the UNAM Athletics Club," expressed the former Sports LRC from Rukonga Vision School in Kavango East.
Nandi is a force to reckon with, within the team. Having walked away with medals in the 100m, 200m, and 400m and relay at the Confederation of School Sport Associations of Southern Africa games, "I joined UNAM AC in 2019, and it has been nothing but good vibes since.
"The opportunities to participate in games have been coming really thick and fast under this Club. I am currently working at an upcoming gym and plan on pursuing my studies next year, hopefully in sports or the next best thing in sports," said the 19-year-old.
Completing the team
Completing the team composition is Elvis Gaseb (NAML AC athlete), Carien Oosthuizen (QSB AC athlete), Henk Botha (coach), and Nomin Lucas (COVID-19 Liaison Officer).
Participation in the Championships has been made possible through financial support by the First National Bank (FNB) Namibia, the Road Fund Administration (RFA), and Namib Desert Diamonds (NAMDIA).
"Athletics Namibia wishes to express its gratitude to the FNB, NAMDIA, and the RFA for making it possible for Namibia to be among the other nations of the World taking part in the Championships," said a grateful Erwin Naimhwaka, president of Athletics Namibia.
Wishing the team the best of luck from the University, was Mr Matheus Haitota, Assistant Dean: Support Services & Administration: "We're happy the girls made it onto the national team.
"Now we'll be glued onto our screens, to cheer them on. We wish them nothing but a great experience and performance."