School of Military Science, Student Affairs Office give airtime to students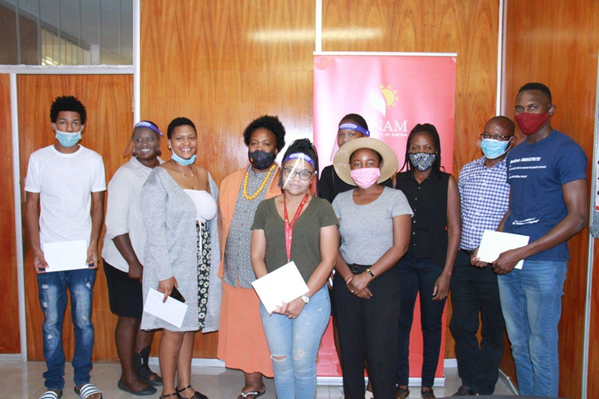 The School of Military Science through the Directorate of Student Affairs recently made a donation of N$350 in airtime vouchers to 5 students.
These vouchers are intended to enable students, who mainly could not leave the hostels during the Covid-19 outbreak, to communicate with their parents/guardians, organise transport home, and to finalise their research projects or any outstanding academic activities.
The donation was a response to the call made by the University's Vice Chancellor, Professor Kenneth Matengu, to participate in taking care of the community in and around the University of Namibia, especially through the University of Namibia's social responsibility arm – UNAM Cares.
*Margareth-Rose Kangootui is a 4th year BA in Media Studies student. She is an intern in the Public Relations Office at UNAM