As part of their World Lung Day activities, physiotherapy students from the Hage Geingob Campus traveled to the Otjomuise Community Hall (Windhoek), to educate and spread awareness about tuberculosis (TB). The theme of the day was "healthy lungs for all."
Faarie Kaamba, a senior physiotherapy lecturer, gave the welcoming remarks. "We're here to share the knowledge, and stress the importance of lung health."
"Feel free to ask questions that you may have, and if not for you, there might be someone within your community who could benefit from this information."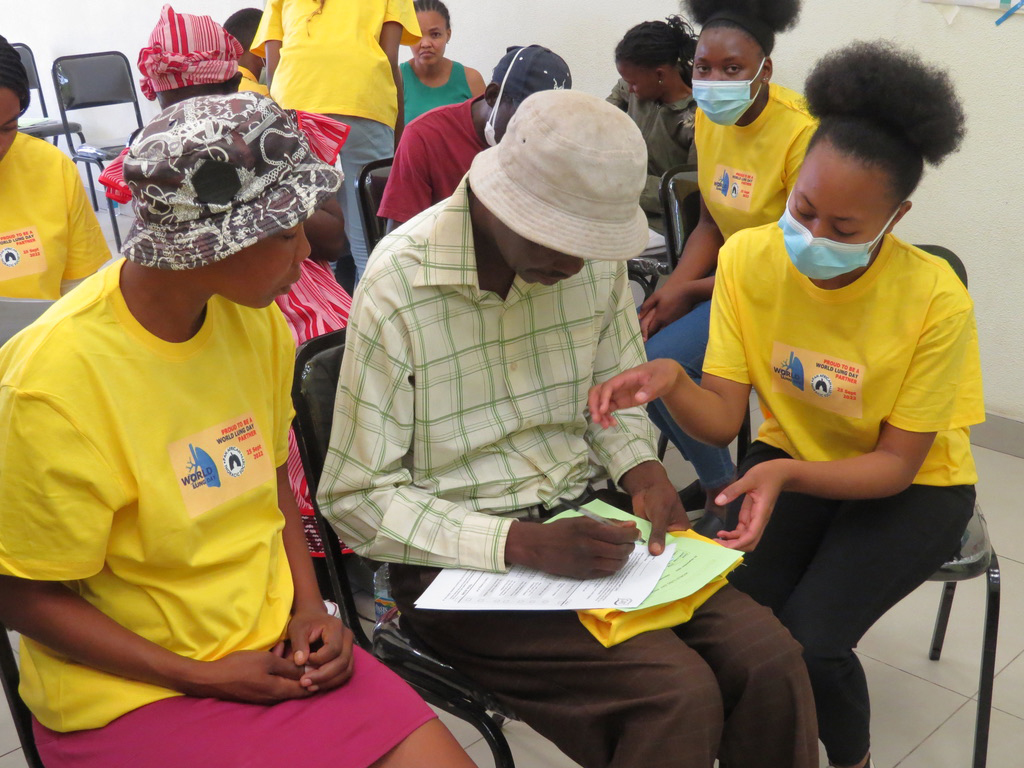 Dr Catherine Tadayanemhandu, also a senior lecturer that accompanied the group of students on the day, urged members of the community to be open on the topic of lung health. "TB can affect an entire family," she emphasised.
"It is important that we're united in the fight against the spread of TB. The best way is to be informed thoroughly, about the bacterial infection – and we must learn to tackle this together as one."
As part of the programme, the fourth-year physiotherapy students held an educational session, where they explained what tuberculosis is, how it spreads as well as the signs and symptoms of tuberculosis. After introducing tuberculosis, the 4th year students explained how tuberculosis is remedied along with the medication used to treat the bacterial infection, as well as the importance of taking the TB medication and the dangers associated with promptly halting medication. In order to ensure that all members of the community had the opportunity to benefit from the information shared, instructions were translated into the tongues of the community, namely Afrikaans and Oshiwambo.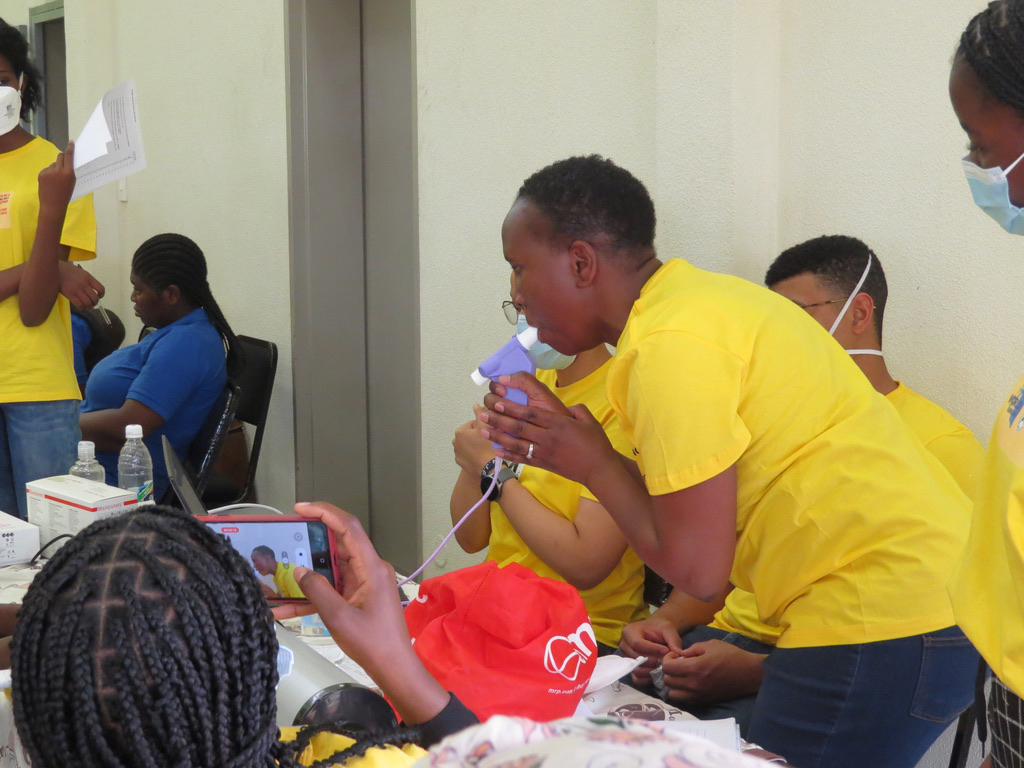 Community members were given the opportunity, to give feedback as well as ask questions about tuberculosis to the students, lecturers, and healthcare professionals in attendance at the event. Some of the enquiries made by members of the community were questions such as: A woman asked why she still had some physiotherapy symptoms after she began taking her medication. In response to her question, she was informed it would take some time before she would begin to feel relief. However, she should continue to take her medication, as well as inform healthcare workers, should she see or encounter some of her symptoms.
In addition to that inquiry, other members of the community raised other questions along with the concerns they had about TB. In response to them, the students as well as professionals involved in the event took their time to ensure that they provided them with the answers they needed.
Following the educational session, the community members present were put through assessments by the students, asking them about their symptoms as well as the treatments they were taking. Following the assessments, community members were separated into groups to partake in games and activities arranged for the day.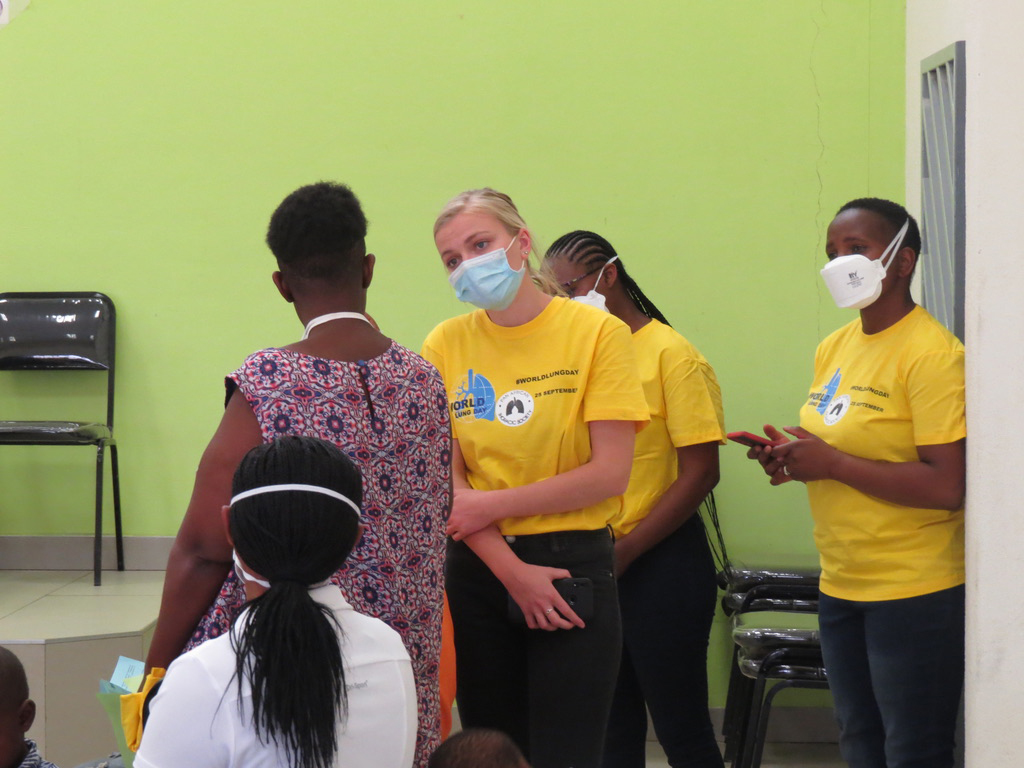 Afterward, the members of the community present for the World Lung Day event were provided with lunch, which they ate together with the students. After their lunch break, a prize-giving ceremony was held for the winners of the competition and a vote of thanks was given by UNAM lecturer, Dr. Tadayanemhandu, as well as a community leader present.
Original Story by: Etietop Akpabio and Suama Shingenge, 3rd-year media students, busy with their internship in the Faculty of Health Sciences & Veterinary Medicine.