Synopsis of 2023 International Conference
The University of Namibia (UNAM) and the Namibia Commission on Research Science and Technology (NCRST) jointly hosted a successful hybrid international postgraduate research conference, with more than 150 attendees. The event which was held at the Namibia Institute of Public Administration and Management (NIPAM) in Windhoek, emphasised the necessity of embracing new norms and mindsets for postgraduate research in the digital age.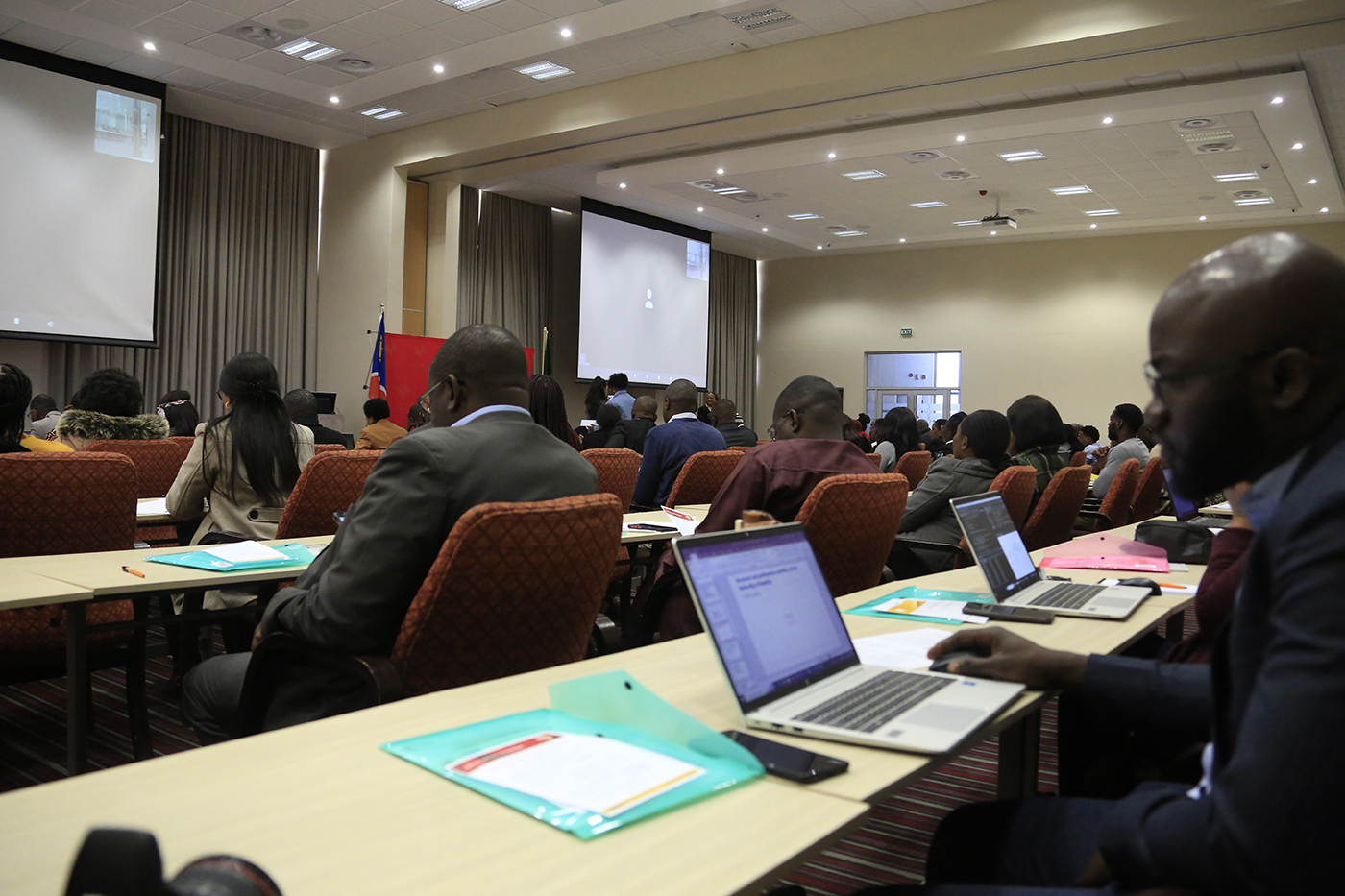 The conference was held under the theme: "Navigating Postgraduate Studies in the Digital and Post-COVID-19 Era."
Honourable Emma Theofelus, Deputy Minister of Information, Communication & Technology, stated that: "the positive utilisation of technology during the pandemic improved access and interaction between postgraduate students and supervisors". She highlighted the importance of harnessing the opportunities of the 4th Industrial Revolution for Namibia's advancement, although she noted that data costs remained a barrier.
Prof Nelago Indongo, Acting Pro-Vice Chancellor of Research, Innovation & Development at UNAM, underlined the pivotal role of postgraduate students in making UNAM a research-intensive university. Prof Lolo Doull from Cardiff, Wales, discussed the significance of ethics review in maintaining research quality and safeguarding participants and researchers.
Over 32 presentations were delivered in 5 plenary sessions covering digitalisation in postgraduate studies, strategies for success, the role of postgraduate research at a research-intensive university, the future of postgraduate studies post-COVID-19, and the impact on Sustainable Development Goals (SDGs). The conference commended UNAM's transition to digital platforms for postgraduate research, highlighting online ethical clearance systems and flexible teaching methods.
Dr Armas Shikongo, Head of Postgraduate Support Services at UNAM, commended the conference's potential "to enhance postgraduate student experience and improve the University's global image".
Delegates proposed strategies to expedite postgraduate throughput, including supporting work-life balance, financing, academic publication resources, and mandatory supervisor training. Collaborations with ICT companies like Telecom, MTC, and Paratus were seen as instrumental in advancing postgraduate studies.
The conference's resounding success led to the decision to make it an annual event, aiming to further strengthen UNAM's commitment to efficient and effective postgraduate education in the digital era.