A lot is known about the prestigious University of Namibia's Hage Geingob Campus, situated in Windhoek North-west close to Windhoek Central Hospital. It is home to several high-quality facilities including quality laboratories and laboratory equipment, a state-of-the-art anatomy museum, a practicing dental clinic, as well as conducive and hygienic study spaces for students.
Among the list of incredible facilities based at the medical campus is the Aqua Swimming & Fitness Club. The highly regarded aquatic and wellness club provides outstanding training opportunities for holistic health, catering to a diverse range of fitness levels, including activities like swimming and overall physical conditioning. The highly regarded aquatic and wellness club offers exceptional health (both mental and physical) training options for a wide range of different fitness intensities, such as swimming and general fitness. The programmes offered by the club include swimming lessons for beginners to advanced level, as well as master classes, and an evening learn-to-swim programme for external members.  The club also runs a development programme, through which it offers swimming lessons to the schools located in the Western Suburbs.  The Team encourages children of all ages to learn the art and skill of swimming.  This forms part of their efforts to curb the drownings in the northern regions and homelands.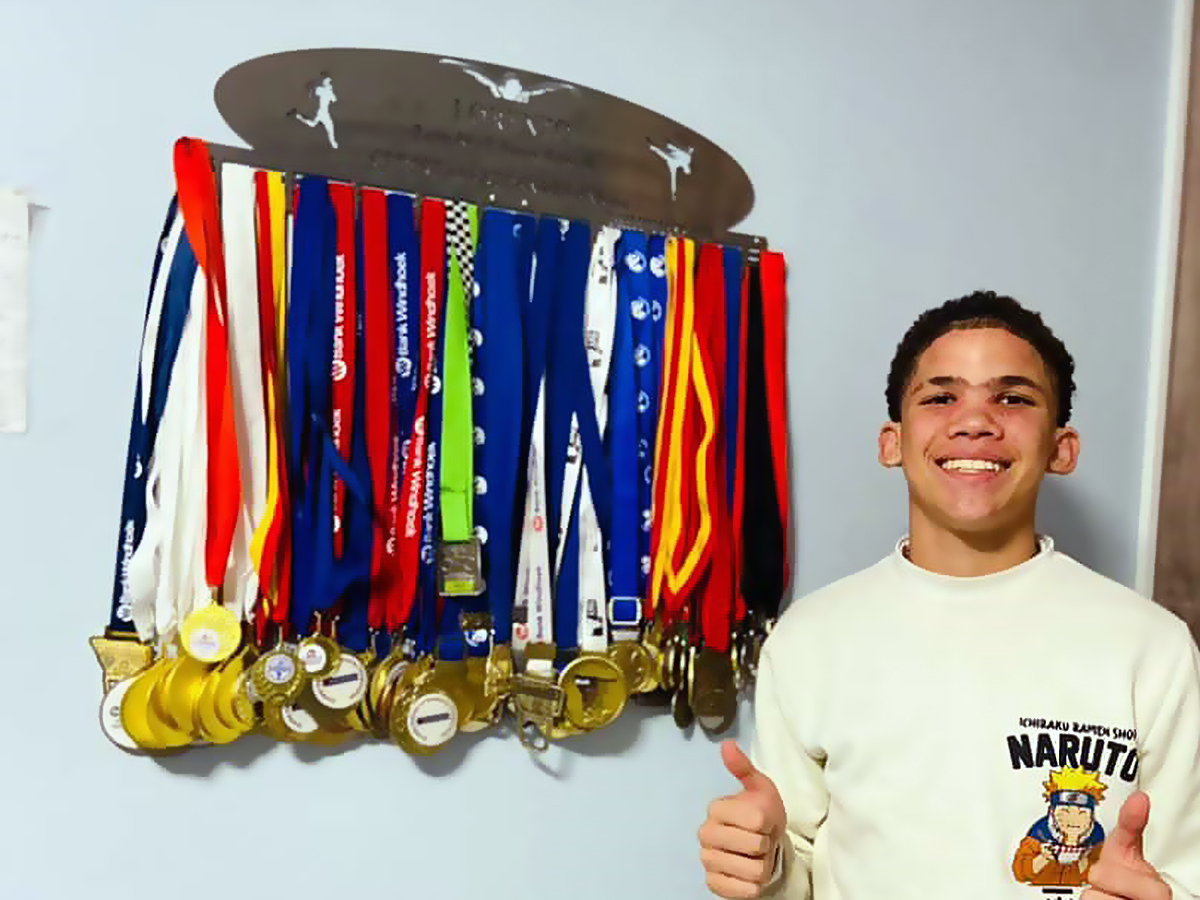 Maintaining hygiene and safety
The Club's management prioritises the safety of all its members and takes great pride in maintaining an impeccable level of hygiene. The swimming pools undergo thorough cleaning twice a day and are chlorinated in accordance with recommended guidelines from the World Health Organisation. Also, all gym equipment is diligently sanitised after each use. The club also offers a smaller pool exclusively dedicated to the development programme, along with well-designed changing rooms that prioritise individual privacy.
Training Namibia's finest competitive swimmers
The club is doing an incredible job in producing competent competitive swimmers who are performing well locally and internationally. Just this year, eight swimmers from the club were selected to participate in the CANA Zone IV games held in Luanda, Angola. All SADC countries participated in these games. The club walked away with thrilling victories, including the best overall performances in both the junior male and female categories, breaking many CANA Zone games and national records. The club returned with over 30 medals (gold, silver, and bronze).
When asked about their experiences at the games, the swimmers had only positive things to say. Lorenzo Esterhuizen, a 14-year-old swimmer and the overall best performer in the male junior category at the games said: ''It was a very fun experience. We learned a lot, had fun, and competed. We really love our coach a lot".
Another star, 12-year-old Rosalinda, who broke many of those records and won overall best performer in the female junior category reported: "It was a great experience. I really loved it and learned a lot".
The club is also currently training swimmers who are getting ready to represent the country at the next World Aquatics Junior Championships in Netanya, Israel.
Safe Heaven for the students
The club is more than just a training facility for some of its members. Some students take refuge in the club's encouraging and safe environment. It serves as a way for them to "destress" and learn new skills while also keeping fit.
One of these students is second-year medical student Hilya Eshumba. Hilya signed up for the swimming package that runs for a month with classes twice a week. When asked about her experience, she elucidated: "I really loved it. The staff is so kind and welcoming. I would definitely recommend it".
The gym seems to be doing just what it aimed to do "encouraging and promoting health in adults, students and children" maybe even more so by creating a space on the medical campus where students can go destress and learn a new skill.
Original story by Neza Cilunda. Neza is a second-year medical student at the University of Namibia.