In an atmosphere of enthusiasm and commitment, the Faculty of Health Sciences and Veterinary Medicine (FHSVM), held the much-anticipated Health and Veterinary Showcase 2023 on 08 August at the Hage Geingob Campus. With the resounding theme, 'Namibian Communities First,' this event stood as a testament to the Faculty's dedication to societal well-being and progress.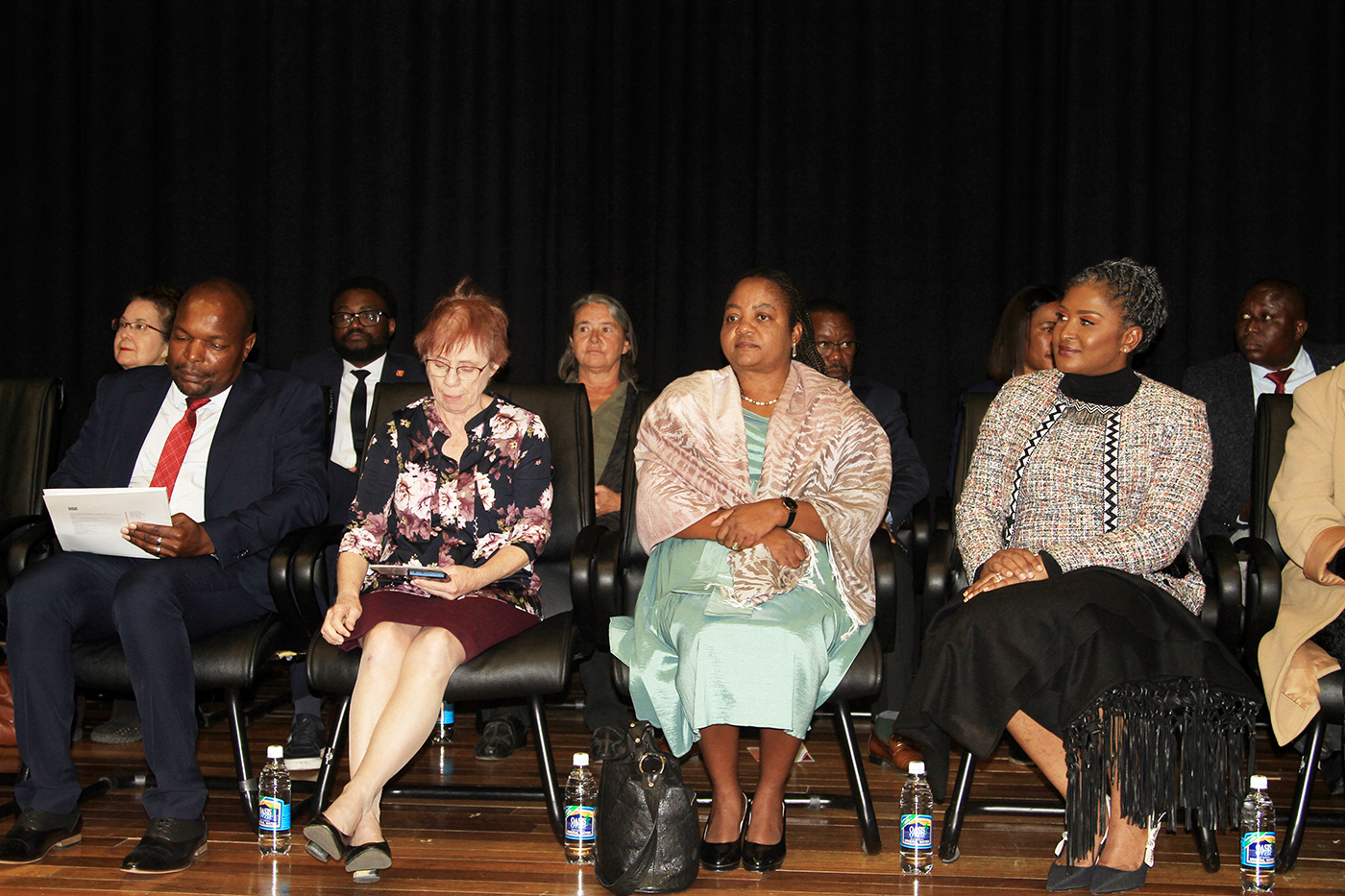 The heart of this event lay in the unveiling of a range of community projects undertaken by the various schools within the faculty. These happened in areas such as physical and mental health, oral hygiene, and occupational therapy, amongst others. Attendees had a unique vantage point to witness these initiatives showing the Faculty's deep-rooted engagement with communities.
Madam Monica Geingos, First Lady of the Republic of Namibia, graced the occasion to deliver the keynote address titled: "Education for the Future, Transforming Lives in Our Communities." She stated that "studying in the country you will work as a superpower" as students get to directly give back.
She also lauded the faculty for its community-centric initiatives and extended her willingness to partner and collaborate with the Faculty in further community engagements. Her presence lent an additional layer of distinction to the showcase event, emphasising the Faculty's commitment to creating positive impact beyond the campus boundaries.
The Faculty's Executive Dean Prof Judith Hall, reiterated the significance of community outreach. She stated that "education is our heart, research is our mind, but the community is our soul." With this sentiment, she declared the showcase a joyous occasion and a celebration of the synergy between academic pursuits and the enrichment of the societies we live in.
Emphasising the holistic dimension of healthcare, Professor Ellen Ndeshi Namhila, UNAM Pro-Vice Chancellor for Administration & Finance, highlighted the mandate of FHSVM. She highlighted the importance of producing graduates who are not only highly trained in their fields but also very socially conscious. She stated that: "UNAM's healthcare education goes beyond medical confinements and embodies a commitment to Namibia's health welfare."
Guiding the proceedings were Mr Abel Karera and Ms Nanja Limbo, who jointly directed the ceremony, ensuring a seamless flow of engagement between project presenters and the audience, who meticulously tuned in with comments and questions greatly emphasising the 'community' component of the occasion.
In retrospect, the Health and Veterinary Showcase 2023 carved a space to celebrate not only academic prowess but also the profound impact that a committed community can, and has achieved. With an unwavering dedication to well-being and upliftment, the Health Sciences Faculty has solidified its stance that education, research and community are inseparable components of a holistic journey toward progress.
Original story by: Etietop Akpabio