Haimbili's long journey to varsity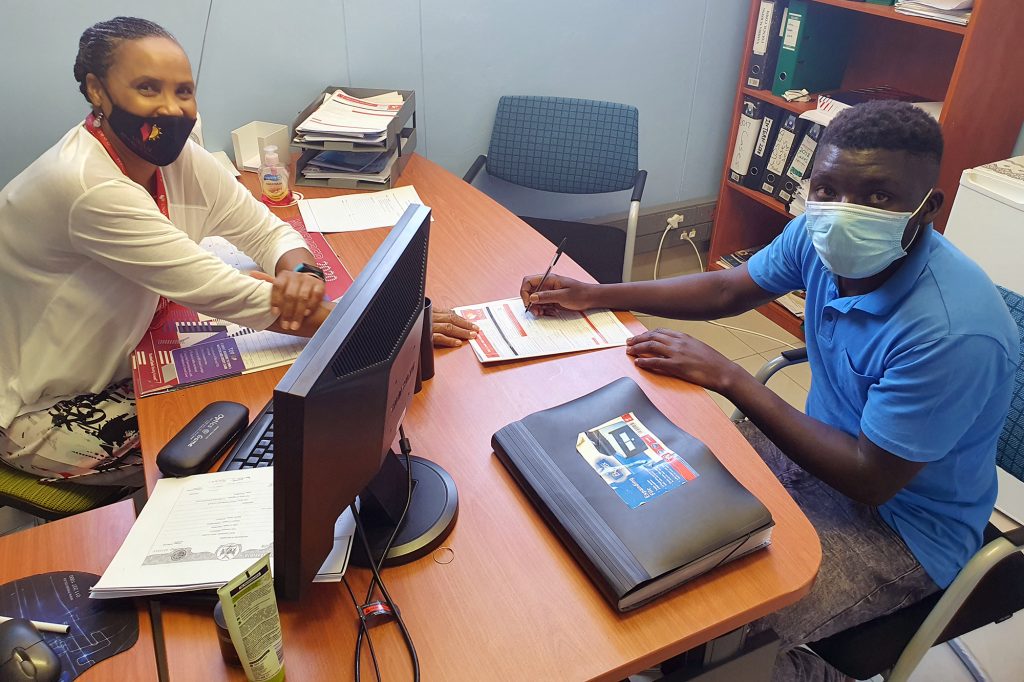 …as University meets him halfway to realise his dreams
For some students, the fight for a better life only starts after graduating from a tertiary institution. However, the same cannot be said about the 23-year-old Verner Haimbili, whose long-drawn-out fight to enroll into university began immediately after completing high school, 5-years ago. Be as it may, lady luck finally smiled upon him!
Hailing from Oshamukweni village in the Ohangwena Region, Haimbili's prolonged fight to register at university has been to no avail over the years. He is one of nine siblings and lived with his self-employed single mother, up until his matriculation in 2015.
In 2016, after completing Grade 12 with flying colours, he was one of the top performers among his peers at Haimbili Haufiku Secondary School. He then moved to the 'city of opportunities' – Windhoek.
Haimbili narrates that from an early age, he believed that education would afford him an opportunity to elevate his family out of poverty. However, his attempt to register at university was not successful due to a lack of financial means and perhaps scanty information during his high school days.
"I moved to Windhoek that year, to possibly pursue studies at the University of Namibia. But, despite being accepted, I faced a number of challenges that made enrolling at the institution of my dreams, very difficult," said Haimbili.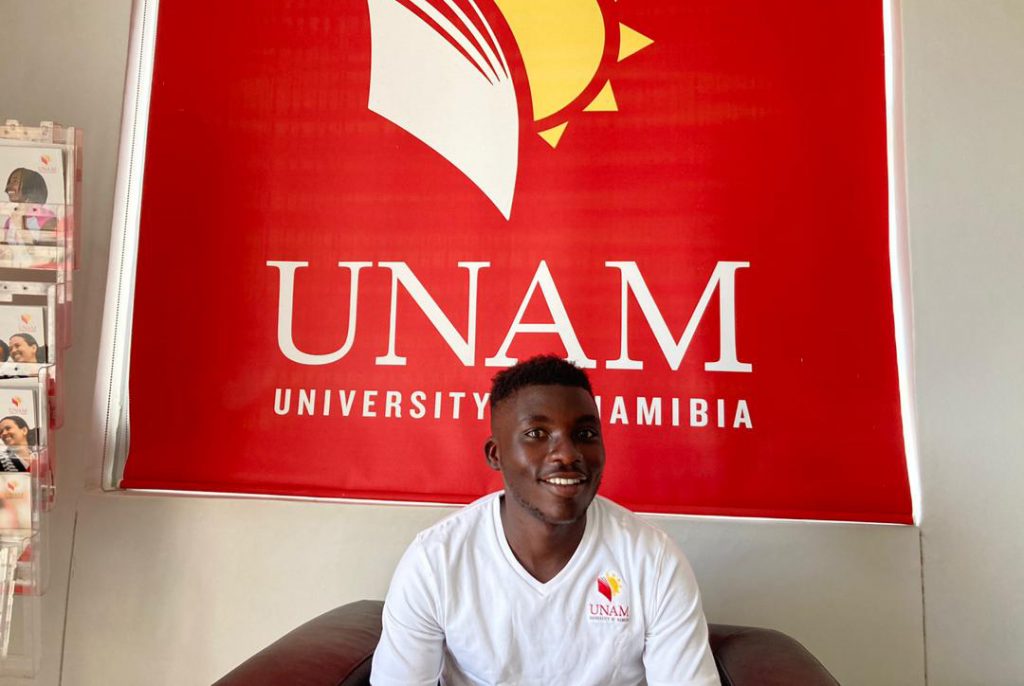 Five years later, and numerous life twists in-between, Haimbili was still not registered at UNAM, as he had always dreamt. His hopes, of becoming someone his family and community can look up to as a symbol of success, were dimmed, but not lost altogether.
Much to his delight, at the end of November this year, the University of Namibia learned of his plight in The Namibian newspaper and reached out to him.
At UNAM, the Office of the Dean of Students (ODS) is a unit that works towards creating an enabling and conducive environment, characterised by quality programmes, that contributes to the holistic development of students.
Assistant Dean for Professional Services, Mr Tangeni Velikoshi, had this to say about Haimbili's situation: "This is one of many cases that the Office of the Dean of Students encounter on an annual basis. Since it is our daily duty to help students facing financial, academic and psycho-social or health challenges, we found it fit to reach out to Haimbili and render our support.
"Apart from the application process assistance, the University will enlist him to benefit from the accommodation, meal and tuition support scheme that aims to assist students from disadvantaged backgrounds.
"We will also engage with other stakeholders, like NSFAF, to enable him to complete his studies with ease moving forward."
A Student Counsellor working closely with Haimbili in the Office of the Dean of Students, Ms Markishuana Nependa, said: "We will provide career guidance and counselling services to Haimbili in order to identify the career path that fits his personality." This is due to the fact that some students tend to change courses in the latter part of their studies, which causes unnecessary wastage of time and resources.
In response to UNAM's gesture to meet him halfway, Haimbili said he has reached out to many offices in Windhoek asking for financial support, but received no assistance. "When I received the call from the University of Namibia on Friday, I was extremely excited. Finally, my dreams can come true," Haimbili said with a flashing smile.