The School of Education recently organised a workshop on 21st-century Classroom Management Practices at Augustineum Secondary School. This event coincided with the reopening of government schools in Namibia and the resumption of the second semester at the University of Namibia.
The workshop was led by a team of dedicated staff members from the Department of Applied Educational Sciences (DAES) within the School of Education. Dr Enock Simasiku, the Head of the Department, spearheaded the initiative. The teaching team consisted of Ms Chinyere Omalu, Ms Fredrika Uahengo, Dr Leena Kanandjebo and Ms Verena Nandago. Their primary goal was to facilitate a workshop titled "21st Century Classroom Management Strategies for Teachers" at Augustineum Secondary School, as part of the department's community engagement activities.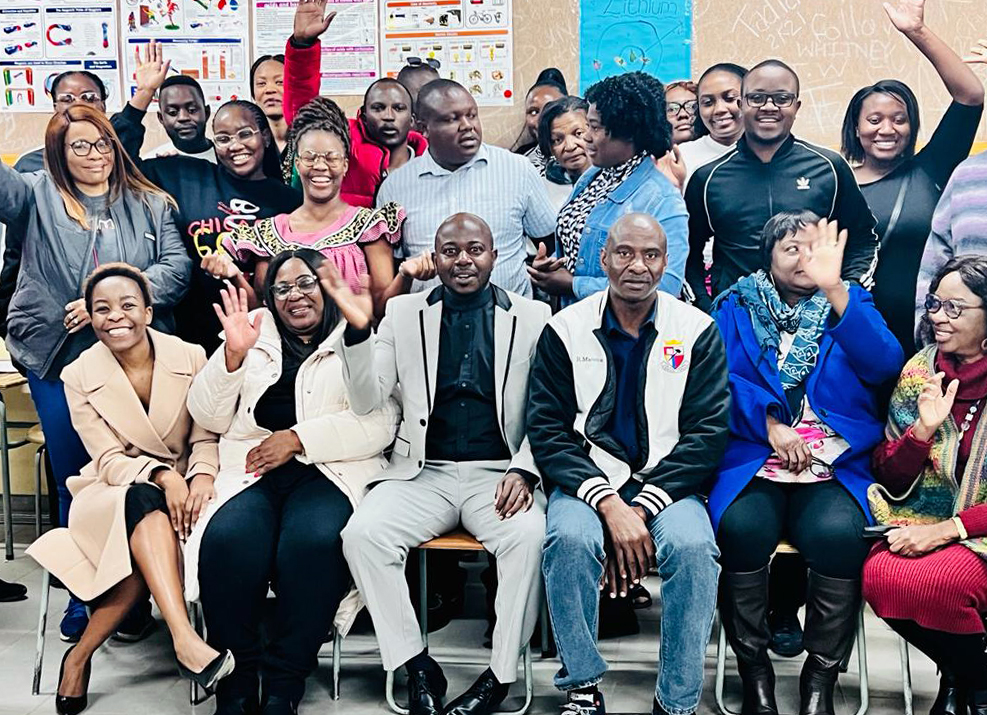 Dr Simasiku emphasised the importance of the workshop, stating that "the capacity of teachers to establish effective classrooms and manage their students' behaviour is crucial for achieving positive educational outcomes." He further added that while effective behavioural management doesn't guarantee effective instruction, it creates the necessary environment for quality teaching to occur. In turn, highly effective teaching can help mitigate, although not completely eliminate, classroom behavioural problems. Numerous studies have underscored the significant impact of classroom organisation and behaviour management competencies on effective learning.
The Secondary School's management recognised the need for a refresher workshop on classroom management in preparation for the final semester of the school calendar. Thus, the Department of Applied Educational Sciences, School of Education, responded to this need by organising the workshop at the School.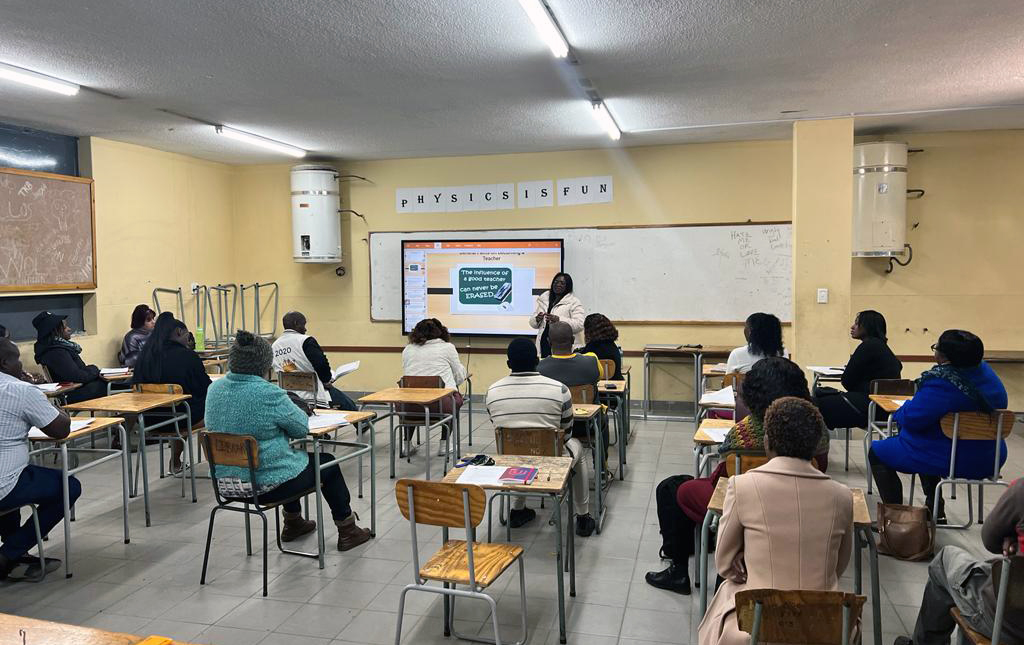 During the workshop, various key elements of classroom management were covered, including classroom design, instructional techniques, communication, rules, discipline, schedules and organisation.
The Department of Applied Educational Sciences remains dedicated to providing high-quality educational services to both internal and external stakeholders.