Anthropology Workshops focus on Decolonization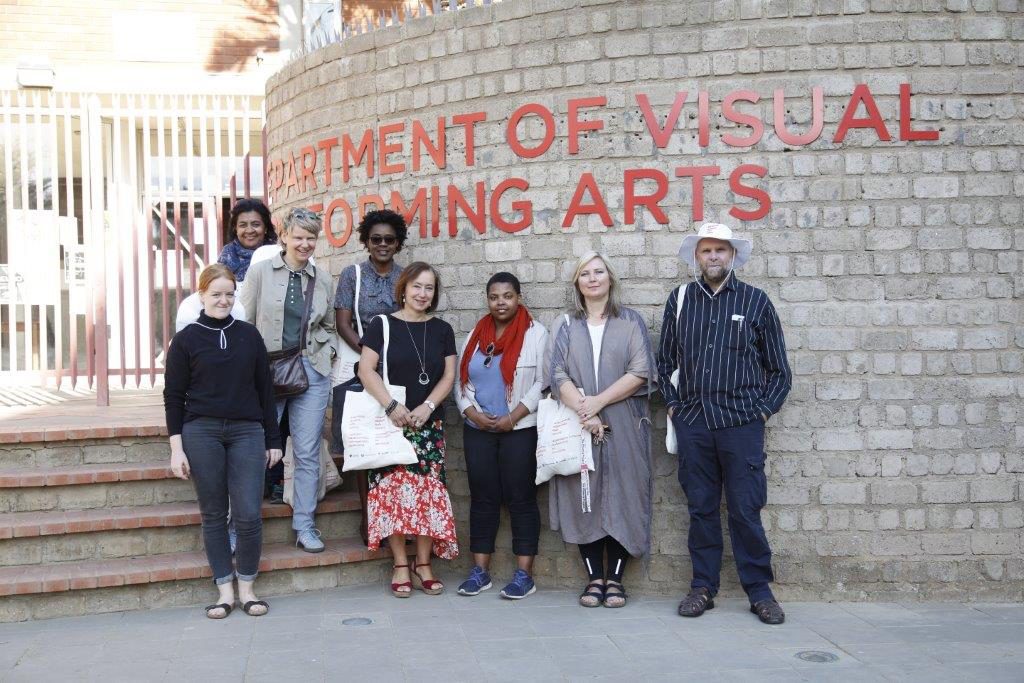 The Visual Arts Department at UNAM and the Institute of Anthropology and Cultural Research, from the University of Bremen, held two workshops that addressed key anthropological issues in modern-day Namibia.
The first workshop was designed for mutual staff exchange on methodologies to test new approaches on theories of commemoration that are being debated in  Humanities at the moment. In particular, the aim was to apply approaches of walking and storytelling in exemplary locations.
The con-urban space of Windhoek and Katutura has become an excellent environment to visit explicit memorial sites for the different periods of historical impact on society in combination with looking for hidden traces of tacit knowledge. Therefore, on-site storytelling by local experts becomes an essential tool complementing documented sources from archives and libraries. For example, the ancient naming of Windhoek in Nama and Herero languages refers to 'Place of Steam' and possibly hints at the former hot springs situated below the Theatre School, where nowadays only a closed water reservoir is to be found.
The second workshop on Visual Storytelling via ethnographic filmmaking was aimed at students from UNAM in cooperation with other institutions, in this case, Lingua College, which forms part of the new UNAM Cares social project. These students represent the generation of born after independence and they focused their discussions and short film production on contemporary issues, like ethnic diversity, gender equality and freedom of education in Namibia.
The collaboration was between the staff from the Visual Arts Department, Dr Rosa Persendt and Ms Frauke Stegmann, and the Institute of Anthropology and Cultural Research, University of Bremen, represented by Dr Cordula Weisskoeppel and Dr Martin Gruber. "The collaboration was a great success, and the teams envision a future establishment of an Anthropology Programme", said one of the participants.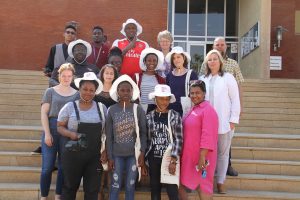 The workshops were made possible through generous sponsorships by: The International Funds of University Bremen, NamibRe, Stanlib, Citiproduce, National Heritage Council of Namibia and Coca Cola.
Story by Rosa Persendt