The University of Namibia's Department of Geosciences recently embarked on a momentous journey to unearth the geological treasures and histories of the Damara Belt. The week-long expedition, spanning from 30 September to 07 October 2023, was an academic endeavour for the students of Field Geology III module, part of the Bachelor of Science in Geology Honours curriculum.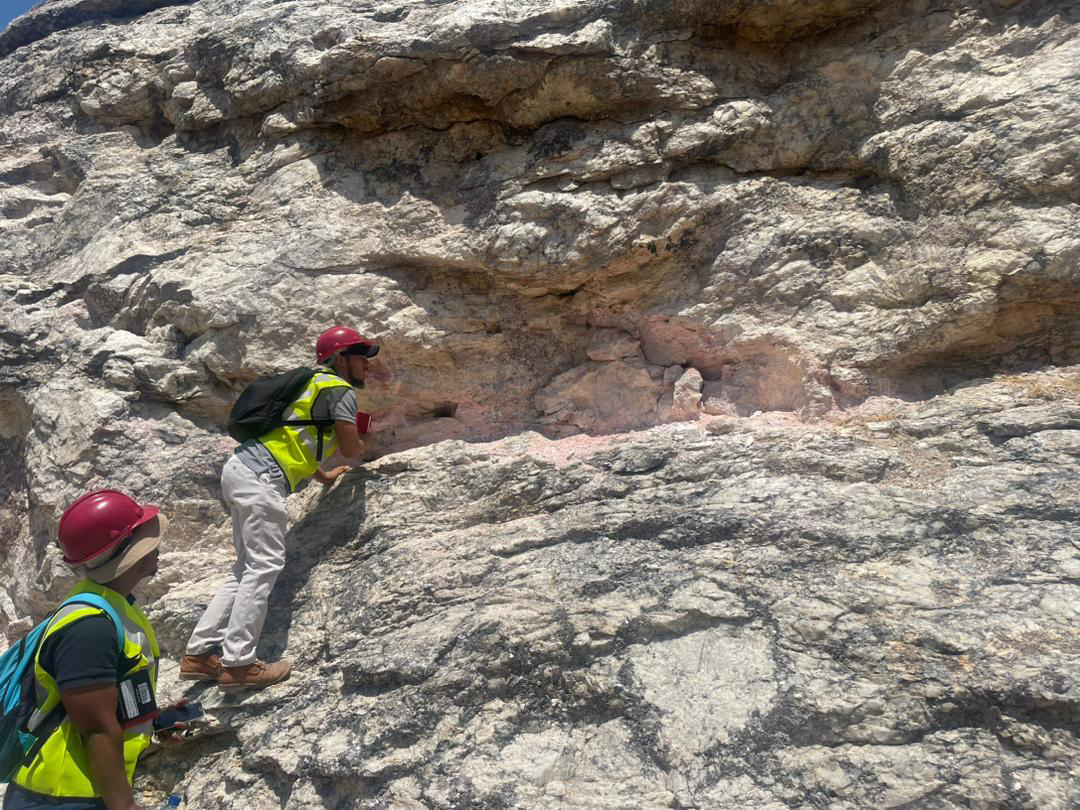 This expedition's primary focus was the Damara Orogeny's Critical Minerals and Gold. Notably, this field trip surpasses the confines of a mere academic obligation.
Dr Absai Vatuva, Head of the Geoscience Department, emphasised its significance, stating, "This course aids students in translating theoretical concepts into practical, hands-on experience. The aim is to facilitate data collection, core logging, digital maps, and cross-sectioning in the Damara Belt, thereby enabling students to write an exhaustive Field Report."
Geology alumni welcomed the next generation of geologists
Dr Vatuva further added, "What was so gratifying is that, at every mine or exploration site, our alumni, now leaders in the industry, shared their expertise with the students."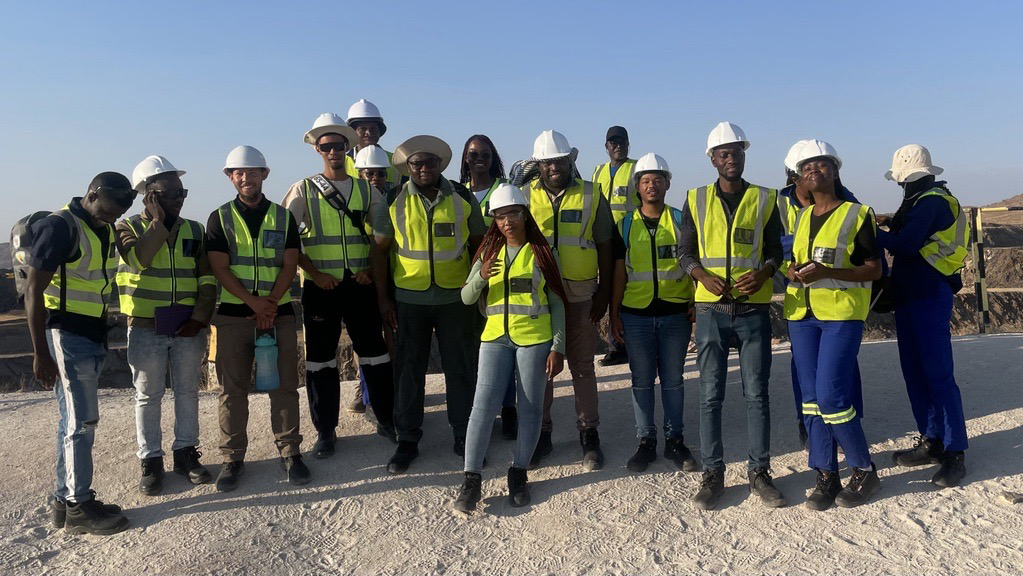 The expedition kicked off with a drive from Keetmanshoop to Uis. With tents pitched and spirits high at the Brandberg Rest Campsite, the students prepared for the immersive geological voyage that lay ahead. An exciting highlight was the visit to the Andrada Uis Tin Mine. Here, the students found themselves in the esteemed company of Prof Laurence J. Robb, the renowned author of their recommended book, "Introduction to Ore Forming Processes". The day comprised an insightful lecture by Prof Robb, followed by hands-on core logging sessions.
As dawn broke, students turned their attention to the Cape Cross Pegmatite Belt, diving deep into the geology and critical metals exploration in Uis. They also got a glimpse of the socio-economic fabric of the region, understanding how geology intertwines with the local economy. Activities such as abandoned pit tourism and brick-making from mine tailings showcased the innovative spirit of Uis town.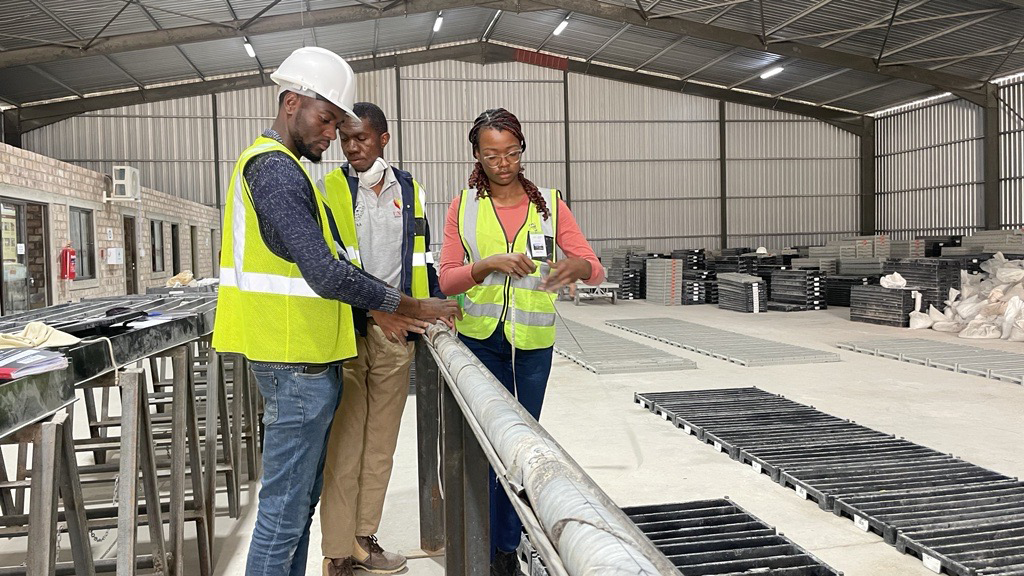 From Uis, the excursion moved towards Karibib/Omaruru. The journey led them to Osino Resources, where they delved into the intricacies of sample handling, core logging, and drilling method insights from the Twin Hills Gold deposit.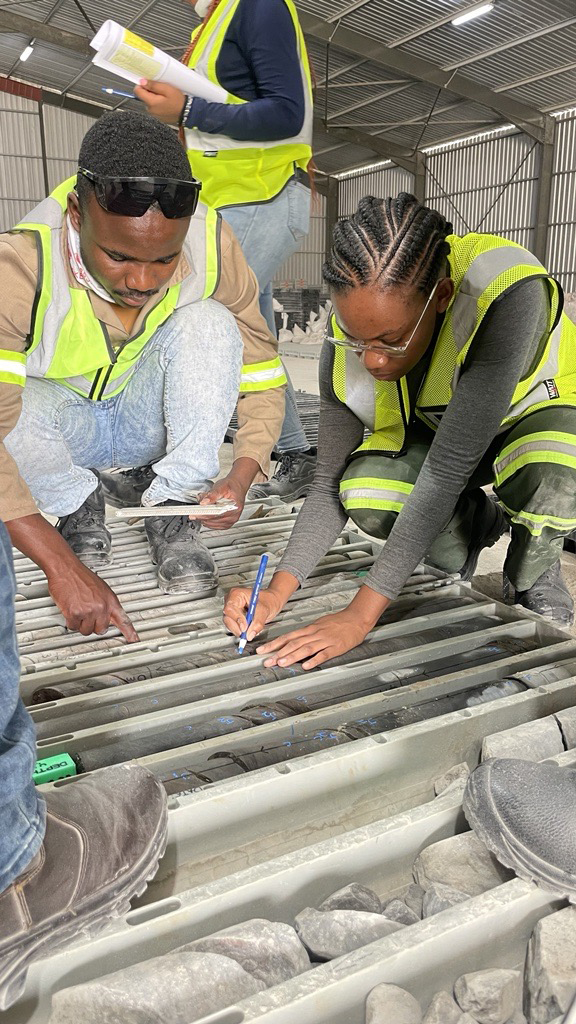 The trip continued with an exploration of the Lepidico Lithium Project, throwing light on lithium exploration techniques and value chain processes. The students then turned their attention to the enigmatic Karibib Pegmatites Belt, followed by a visit to the Eureka Carbonatite REE exploration project. These experiences helped to explain the vast mineral wealth and geological significance of the Damara Orogeny.