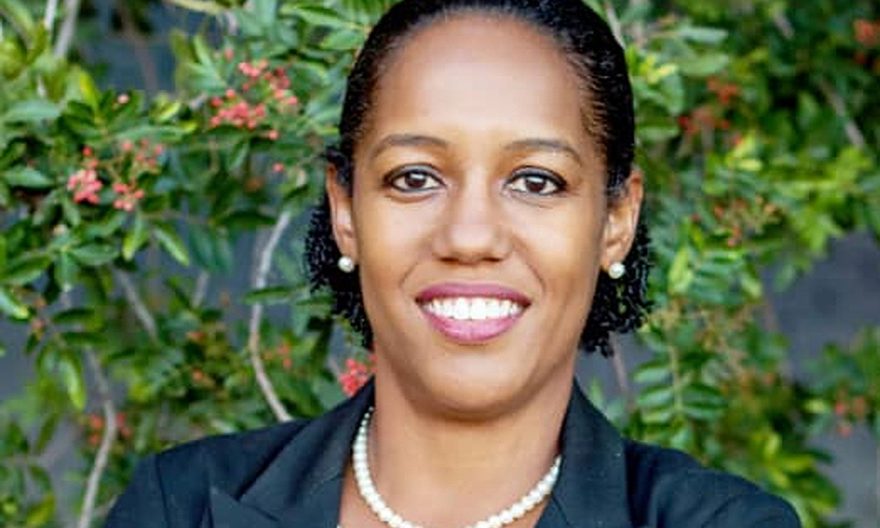 August 2019
Katrina Simon-Agolory, a lecturer at Namibia Business School, has been named a 2019 Paul R. Lawrence Fellow by the Case Research Foundation.
According to Anne T Lawrence, Chair of the Case Research Foundation, "Katrina's application stood out to our selection committee for its overall excellence and her demonstrated interest in case research, writing, and teaching."  Ms Lawrence indicated that fellowships were offered to less than 8% of the people who applied this year.  This select group of ten fellows from around the world represents China, India, UK, USA, Kyrgyz Republic, and Canada. Katrina is the only 2019 fellow hailing from the continent of Africa.
The prestigious programme provides fellowships to doctoral students and junior faculty to be trained in case research, writing, and teaching.  The award includes a stipend for the 2019 North American Case Research Association (NACRA) conference registration fee plus meals, lodging, and travel expenses.  Katrina will attend the NACRA Conference in Tempe, Arizona, USA, from October 10 to October 12, 2019.  There will be special programming at the conference for the fellows, and they will be paired with a senior mentor.  Katrina will prepare a full-length business teaching case and instructor's manual as part of the fellowship process.
The "case method," as it is called, is a widely used teaching tool at most of the world's leading business schools.  This method of teaching is a highly participatory, discussion-based way of learning where students gain skills in critical thinking through real-life situations.
Professor Grafton Whyte, NBS Director, added that "The case method exposes students to invaluable connections between the theory and practice of business.  NBS is one of the few business schools in Africa with faculty writing and publishing teaching case studies. We are proud that one of our faculty is being recognised by the foremost case writing organisation in the world."
Katrina shared that her case writing journey began in 2015 when she joined NBS.  "Due to the scarcity of business teaching case studies featuring Namibian companies and organisations, I decided to start writing case studies focused on Namibian companies."  She continued, "I am absolutely convinced that home-grown teaching case studies allow my students to walk away from my classroom better prepared to be practitioners."