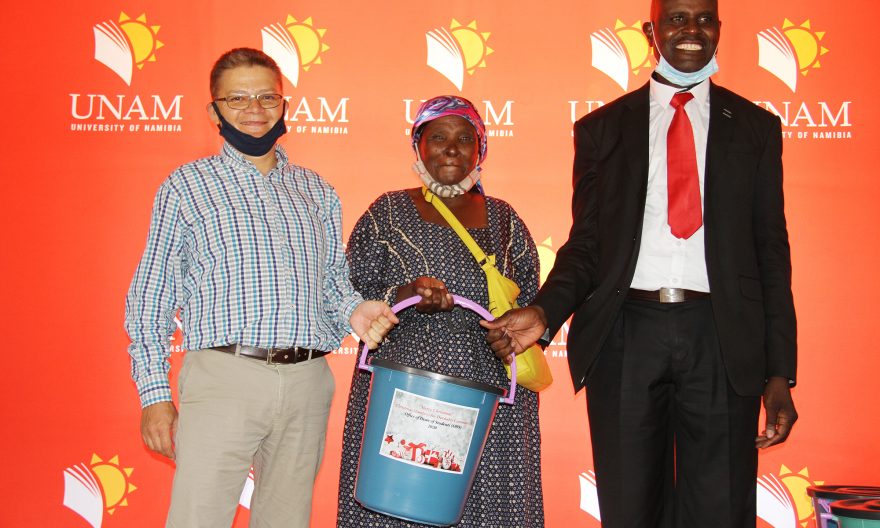 On 16 December 2020, the University of Namibia hosted the community of Dordabis and Stinkwater to an early Christmas celebration through the University's corporate social responsibility arm – UNAM Cares.
At the event, the Office of the Dean of Students made a humble contribution of Christmas food hampers to 50 selected senior citizens and hosted the same beneficiaries to a delicious meal.
Khomas rural social worker, Christa Hanse, mentioned that she was quite thrilled when UNAM approached her to assist with the preparations and emphasized that the event was of great significance to the community of Dordabis.
"In Dordabis we normally only celebrate Christmas with immediate family members, but this event allows us to unite as one big family in a joyous celebration for Christmas [day], which is a pleasure we aren't always graced with," said Hanse.
The Dean of Students and Main Campus Champion for UNAM Cares, Magriet Mainga, expressed great enthusiasm for spending the day with the residents of Dordabis.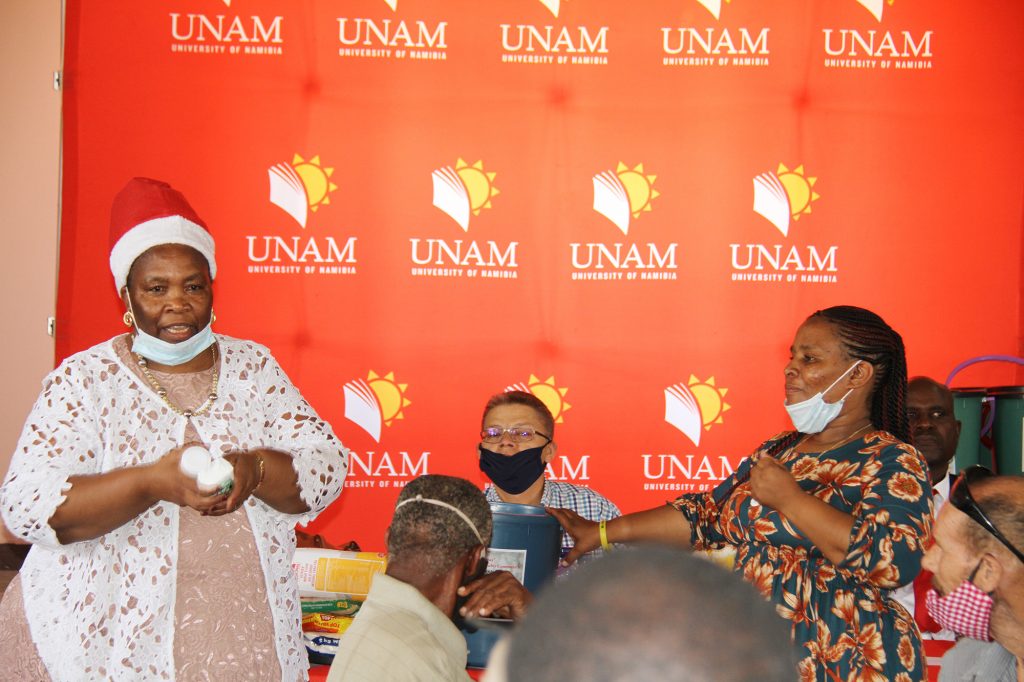 "UNAM is a university that cares and we are truly happy to be spending this day with you and we wish we could assist your community as often as possible. But today, we hope this donation will be of sufficient aid," said Mainga.
Lazarus Shatipamba, Assistant Dean for Accommodation and Catering Services in his welcoming remarks said: "The students' end of year farewell party was replaced by this celebration – a well-deserved cause, to a community we pledged to continuously support especially after the devastating bush fires that they experienced not so long ago".
In attendance, was UNAM Bursar, Ralph Van Rooi, who shared a brief speech about the importance of caring for the community around us and advised parents to encourage their children to finish school and enroll into any higher learning institution such as the University of Namibia to have a chance at a brighter future.
The festivity was inspired by the spirit of Christmas that carries the feelings of love, kindness and generosity towards one another.