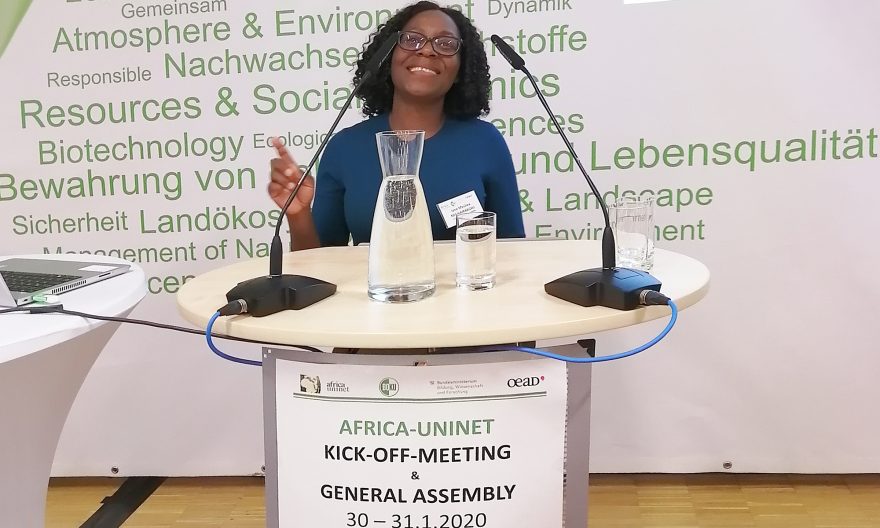 The Austrian-African Research Network (Africa-UniNet), funded by the Austrian Federal Ministry of Education, Science and Research (BMBWF) aims to promote new contacts and deepen scientific cooperation between Austrian and African Higher Education and Research institutions.
UNAM, a founding member, was one of the 63 African Higher Education and Research institutions that participated in the first Africa-UniNet general assembly in Vienna, Austria, in January 2020. Currently, 18 Austrian and 36 African institutions constitute the network.
Africa-UniNet funds international research co-operation projects with content aligned to the objectives of the Sustainable Development Goals (SDG). Of the 52 project proposals submitted during the first Africa-UniNet funding call, which closed on the 30th of September 2020, UNAM participated in 5 research projects. BMBWF committed a total of 500 000 Euros to fund the top-ranked 20 research projects.
UNAM is participating in 3 projects out of the funded 20 projects, with one project on the reserve list. UNAM funded projects will address health risk assessment of food-borne mycotoxigenic fungi, market opportunities for indigenous fruit and nut trees, and interventions in phosphate rock mining decisions.
"I am delighted that there has been great institutional interest in Africa-UniNet activities. As a member of Africa-UniNet, UNAM will benefit through sharing of expertise, capacity building, staff and student exchange, short-term research visits between member institutions, and participation in further funding opportunities" says  Prof. Jane Misihairabgwi, the Africa-UniNet UNAM institutional and country representative, who is also a project participant. She further encouraged researchers to be on the lookout for more funding opportunities to be announced in the coming few months.