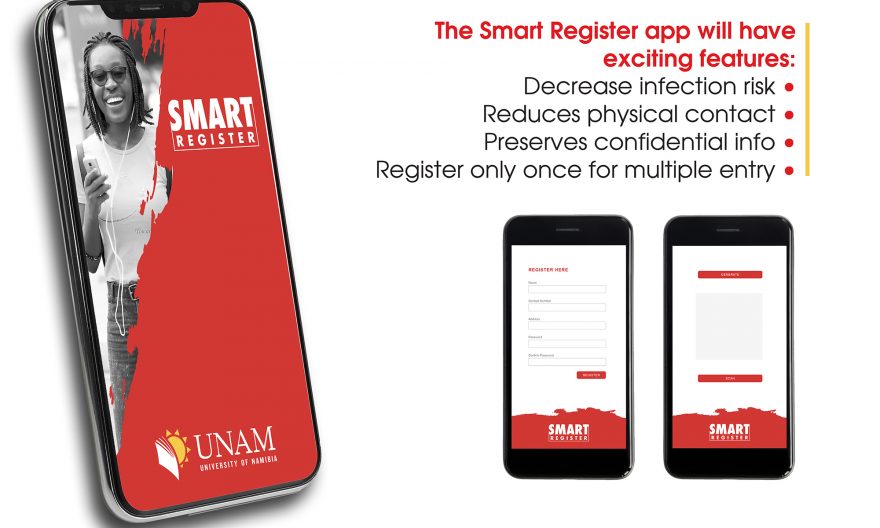 Chemist inspired app able to be used beyond coronavirus prevalence
A typical day for a chemist will not include mobile-phone applications development. However, for Dr Philipus Hishimone, a lecturer in chemistry and biochemistry at the University of Namibia, dividing his time between the thin-films and nanomaterials' research in the Faculty of Science and the computer lab at the School of Computing is now part of his daily routine since June.
Inspiring an app surrounded by a project team of software engineers, that will help register, while also tracing students and visitors' movement on campus in the context of Covid-19, is a unique feat for any chemist.
"First and foremost, everybody should be focused on wearing masks, social distancing, washing and sanitizing hands, and regularly washing surfaces to avoid any community spreading of Covid-19," said Dr Hishimone. "These are the number one priorities and primary means of preventing the spread of a virus understood to be transmitted in the form of droplets."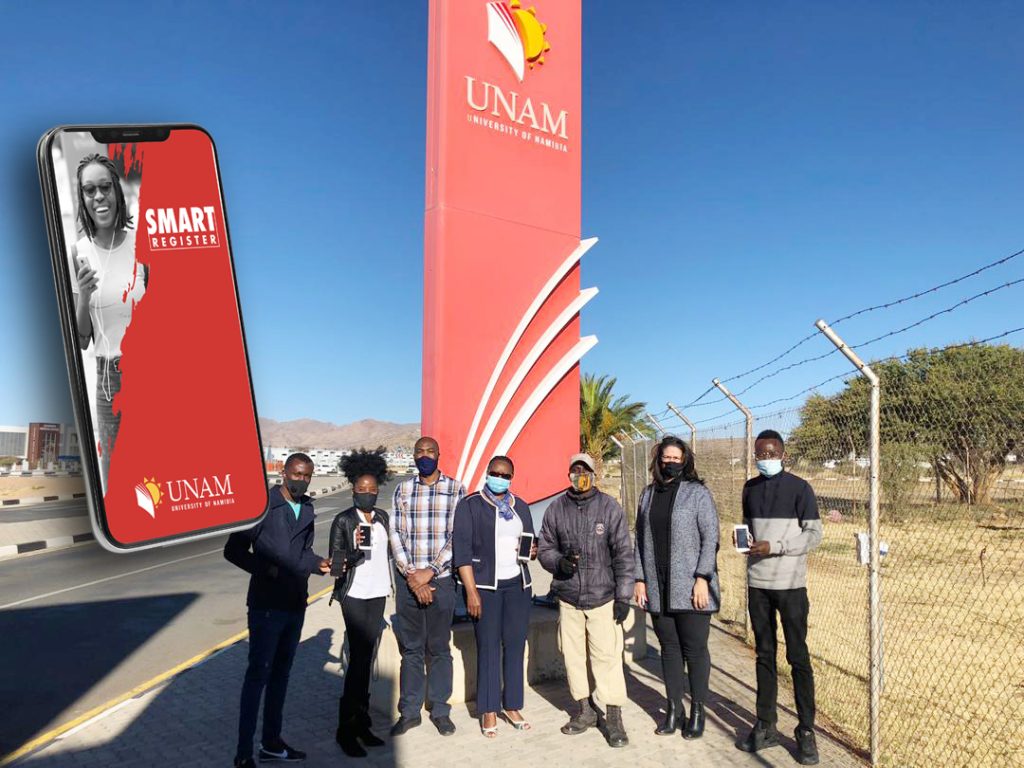 "The Smart Register app idea stemmed from a grave concern when students return to campus amidst the virus dispersion countrywide. How will they register on campus safely and comfortably, without putting themselves at risk from the manual registration process?" pondered Dr Hishimone.
University students were expected back on campus during early August. However, due to recent country Covid-19 interventions, the return has been deffered until further notice.
In an effort to find a seamless solution, the chemist teamed up with colleagues from the School of Computing, in Annastasia Shipepe, Anton Limbo, and a student assistant, Kondja Ngendina Kapenambili.
"The app is a business-2-business product. It allows outlets, such as universities, malls, shops, etc., to scan a QR code presented by visitors. It is an alternative to the presently employed manual registration," explains Annastasia, a lecturer in artificial intelligence. "Not only is the Smart Register app fast and efficient, but it also reduces physical contact of the otherwise manual registration implements, while it helps with ease of data retrieval."
This will allow smooth data sharing with relevant stakeholders and partners, such as the High-Level Research Coordination Task Force on Covid-19 (HILREC) or the Ministry of Health and Social Services. "Looking at the features of this app, it can easily be customised for various uses, post Covid-19 pandemic," she adds.
All hands are on deck to get the Smart Register app ready beyond the piloting phase. "The team is rolling out the app to selected security points within UNAM" said a determined Dr Hishimone. "Everything has been smooth sailing so far, thanks to backing received from University leadership." The University's management, through the office of Professor Anicia Peters, Pro-Vice Chancellor for Research, Innovation & Development, supports the project; as well as the dean of the Faculty of Science, Professor Ndeyapo Nickanor and the associate dean of the School of Computing, Dr Kauna Mufeti.