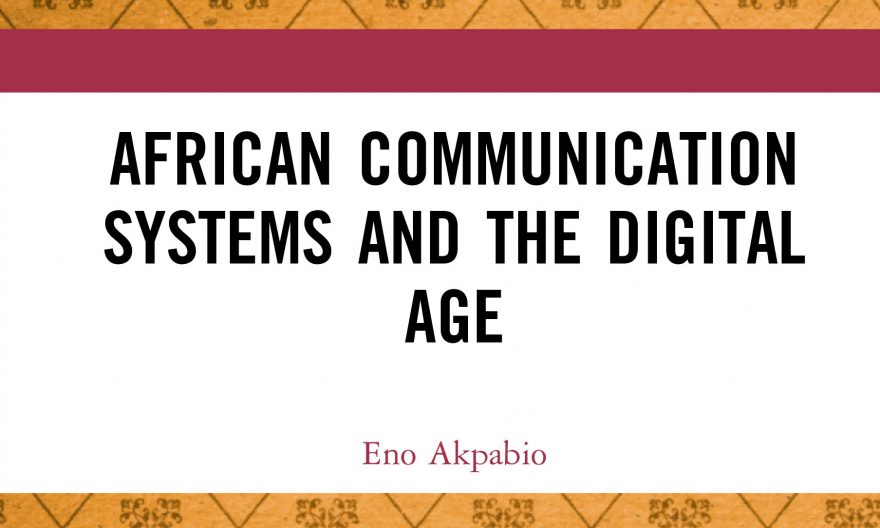 African communication systems and the digital age
Academic firebrand and UNAM lecturer, Professor Eno Akpabio, has recently published a book titled "African Communication Systems and the Digital Age". The 165 paged eye opener excavates indigenous approaches to communication and their relevance in more modern days.  The book specifically sheds light on African communication systems, discussing modes and forms of communication across East, West and Southern Africa while comparing them with traditional and new media.
Professor Akpabio lectures in the Department of Information and Communications Studies at the University of Namibia, where he teaches Media and Communications Theory, Media and Society, Development Communication, Media and Communication Research.
His Routledge published book, contextualizes communication by bringing to the table African contributions to the field, examining the importance of African indigenous forms of communication and the intersection of African communication systems and the digital age. The book is comprehensive yet concise, covering various concepts, models, theories and classifications of African communication systems, including instrumental communication, types of African music and their communication properties, indigenous writing systems, non-verbal communication, and mythological communication.
Through careful analysis of communication in Africa, this book provides insights into the various modes of communication in use prior to the advent of traditional and new media as well as their continued relevance in the digital age.
African Communication Systems and the Digital Age will be of interest to students and scholars of African communication.
To get a copy of the book, ISBN 9780367251611, contact Professor Akpabio at
Tel: +264 61 206 4794 or e-mail: eakpabio@unam.na