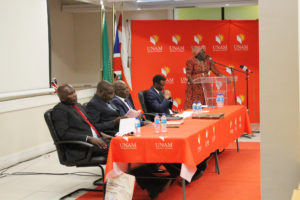 The southern town of Keetmanshoop was recently a hive of academics, who had gathered with the main aim to discuss means by which to resuscitate the Namibian economy. The conference was courtesy...
Read more »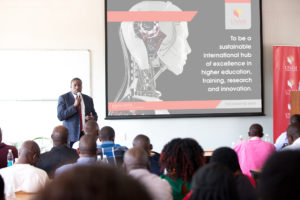 Barely a year in office, Professor Kenneth Matengu, UNAM Vice Chancellor, begun engaging various external publics across the country. The aim is to share the new envisaged vision of the university, whilst...
Read more »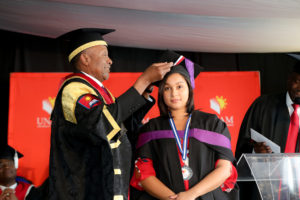 UNAM's best graduate from the class of 2019, Shannen Da Rocha, is a remarkable student. Yet, beneath the surface of her achievement is the story of a warm and brave human being,...
Read more »