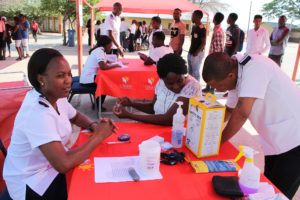 Students and Staff at the Rundu Campus recently received health checks from the General Nursing Department in the School of Nursing during their Health Awareness Day. "Long queues could be seen all...
Read more »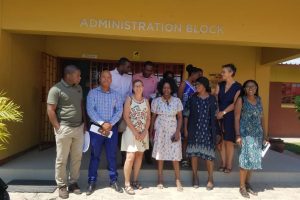 The School of Nursing at Rundu campus recently hosted Monica Kinnander and Annelise Tilly Lund from Sweden, as part of an exchange programme with the University West in Trollhattan, Sweden. This is...
Read more »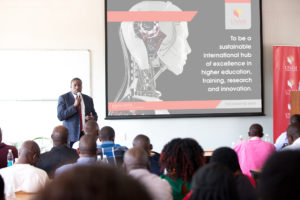 Barely a year in office, Professor Kenneth Matengu, UNAM Vice Chancellor, begun engaging various external publics across the country. The aim is to share the new envisaged vision of the university, whilst...
Read more »