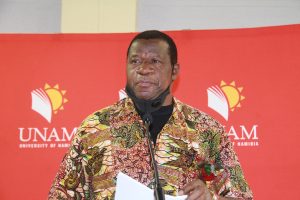 On 7 December 2020, contract labourers found a place in history at the launch of Dr Kletus Likuwa's book "Voices from the Kavango". A study of the contract labour system in Namibia,...
Read more »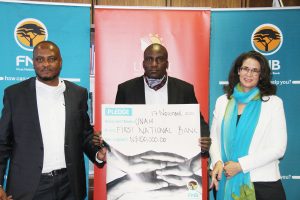 Since four months ago, Namibia's north-eastern regions of Zambezi, as well as Kavango East and West, became a desired location for mega-swarms of African migratory locusts. Severe locust outbreaks causing national disasters...
Read more »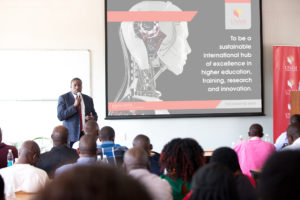 Barely a year in office, Professor Kenneth Matengu, UNAM Vice Chancellor, begun engaging various external publics across the country. The aim is to share the new envisaged vision of the university, whilst...
Read more »